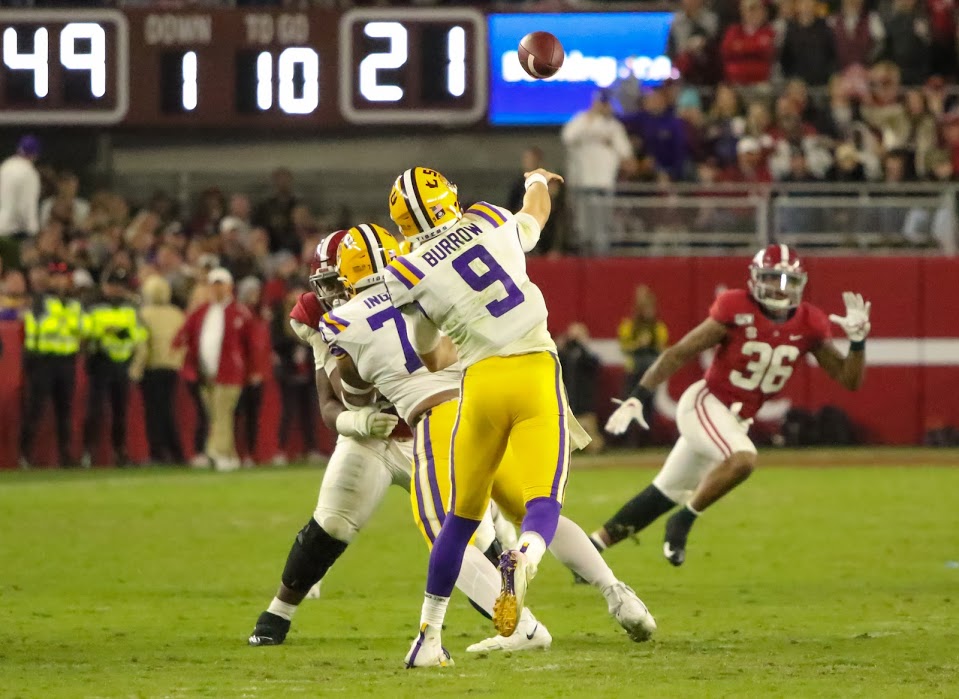 A 59-point win by Ohio State last Saturday wasn't enough to keep LSU from making history.
The Tigers, fresh off their fourth top 10 win of the season in a 46-41 victory at Alabama, moved from No. 2 to No. 1 in the second College Football Playoff committee rankings Tuesday night.
It marks the first time in the six-year history of the CFP that last week's No. 1, which was Ohio State, dropped to No, 2 despite hammering Maryland 73-14.
In the eyes of the committee, moving the 8-0 Tigers past the 9-0 Buckeyes was based on the fact that LSU beating Alabama, last week's No. 3 in the CFP, carried more weight.
"Ohio State was ranked No. 1 last week because of their consistent play at a very high level," CFP selection committee chairman Rob Mullens said. "But when you look at LSU's resume now, with a win on the road at Alabama to add to the win on the road at Texas, plus two marquee wins at home against Florida and Auburn, so four ranked wins, that's the most of any team in the nation. With that, the committee felt they deserved to be No. 1."
Alabama dropped out of the top four falling to fifth. Clemson moved into the No. 3 spot and Georgia edged up to No. 4. The Bulldogs are the only team in the top four with a loss.
"Georgia, with wins against both Florida and Notre Dame, put them at No. 4 in the rankings this week," Mullens said. "The committee spent a lot of time comparing Georgia and Alabama. In the end, Georgia's two wins over ranked teams made the difference in the No. 4 spot. Alabama clearly is a strong team, but the committee gave the edge to Georgia."