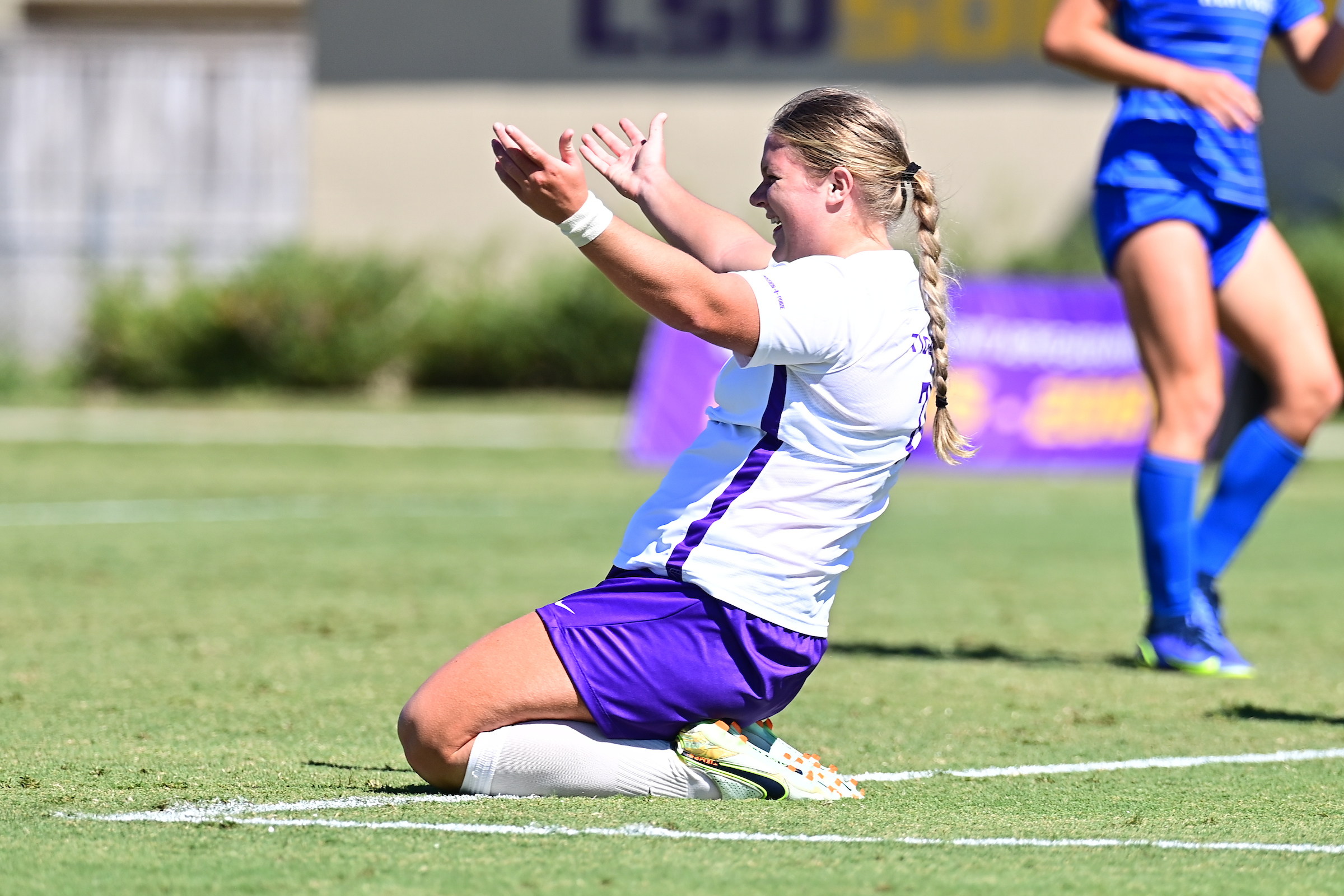 LSU's soccer team had to rally from an early one-goal deficit and broke a tie in the 58th minute of the second half on Mollie Baker's goal for a 3-2 victory Sunday over Kentucky in a Southeastern Conference match at LSU Soccer Stadium.
The Tigers (8-2-2, 3-1-0) defeated the Wildcats (7-5-0, 0-4-0) for the fifth time in their six matches.
"It felt good to get another win," LSU soccer coach Sian Hudson said in a university release. "Getting three wins at this point in the SEC is creating a lot of confidence in the team. The team had a great response to going down early and finishing the game strong. We talked a lot this week about a response to Mississippi State loss and who we are as a team and today we proved that."
Baker, who had an assist in the first half, snapped a 2-2 tie when the North Carolina transfer ran down a long ball and found herself in a 1 vs. 1 situation with Kentucky's goalkeeper Tallulah Miller. Baker pushed the ball between the two boxes where Miller came off her line, enabling Baker to poke a shot around Miller that bounced once and into the left side of an open goal.
LSU held the upper hand in shots (13-8), but the teams were deadlocked with six shots each on target.
Senior goalkeeper Mollee Swift finished with four saves for the Tigers, including one in the last two minutes of play against Kentucky's Hannah Richardson. It was the Wildcats first shot against Swift in the last 35 minutes of the match.
LSU tied the match at 1-1 in the 27th minute on Shannon Cooke's penalty kick when Kentucky was guilty of committing handball in the box. Cooke's shot beat Miller to the left of the goal.
The Tigers took a 2-1 lead in the 34th minute when terrific teamwork between Miller and Angelina Thoreson resulted in a assist from Thoreson to Sage Glover. She took a direct pass from Thoreson delivered a one-time shot from the right of the six-yard box into the right side of the goal.
The Wildcats evened the match just after halftime with a goal in the 48th minute.