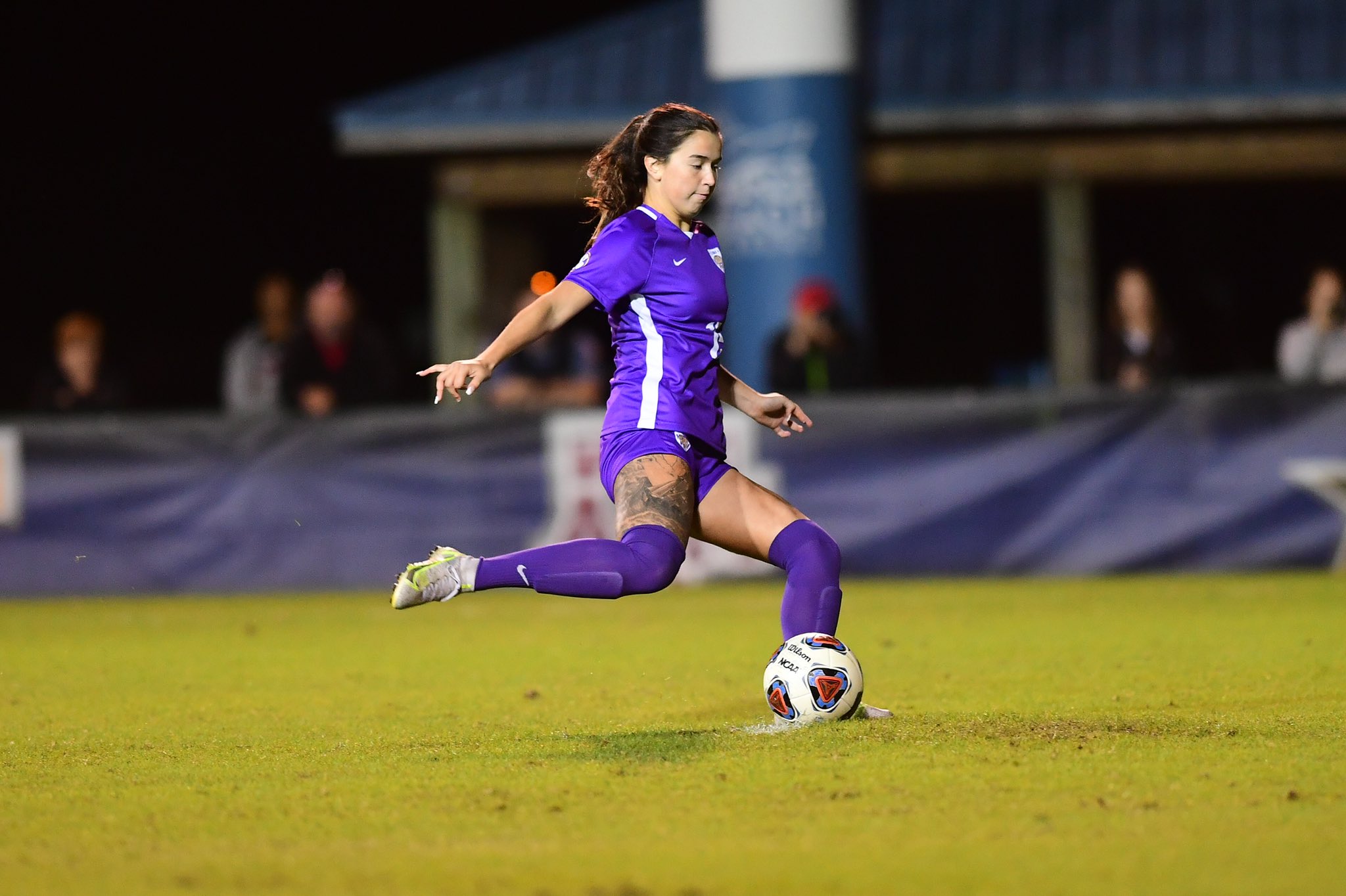 LSU sophomore midfielder Jordan Johnson had one career goal to her credit when she stepped up for the opportunity of a lifetime.
With No. 9 LSU and No. 8 Georgia having played to a deadlock after 110 minutes after regulation and a pair of overtimes, the two teams were also tied 4-4 through five rounds of penalty kicks for the right to advance in the SEC soccer tournament at the Orange Beach (Ala.) Sportsplex.
The right-footed Johnson, a native of Denver, went to the left side and got her shot attempt just past a diving Georgia goalkeeper Emory Wegener and into the left-side netting for a 5-4 victory to send the Tigers into Tuesday's quarterfinal round against top-seeded Arkansas at 5 p.m.
LSU (12-6-0) went through the first three rounds of penalty kicks with Shannon Cooke and Brenna McPartlan making their attempts in the first and third slots of the Tigers lineup which trailed 3-2. Senior Tilly Wilkes tied it at 3-3 and goalkeeper Mollee Swift followed to made it 4-all with a left-footed shot.
Swift picked up her ninth save of the match and second in the penalty kick shooting, stopping a shot from Madison Haugen, keeping the match tied and handing it over to Johnson who scored her first career goal in her team's season opener (Aug. 19) Southern Mississippi.
"Just really proud of the team's effort tonight; we used a lot of players off the bench tonight," LSU head soccer coach Sian Hudson said. "We created some really good opportunities there in the first half and weathered the storm there a bit in the second half. Just to go into PKs and come out victorious shows what this team is about. Our effort across the board tonight was very high. This is what tournament soccer is about – survive and advance."
LSU came within a whisker of pulling off a dramatic win at the buzzer in regulation but Taylor Dobles' goal, which went to a video review, didn't cross the line before time expired.
Chiara Ritchie-Williams sent a long through ball that connected with Dobles who released her shot from the top of 18 and had it glance off Wegenger and into the right side of the goal only to have it nullified.
Georgia, which took a 2-1 overtime win at LSU on Sept. 26, outshot the Tigers 18-14 and 9-4 in shots on goal.
NOTE: Senior Tinaya Alexander became the first LSU player voted to the All-SEC's first team since Lucy Parker in 2018 and the 10th in school history. Alexander was voted to the 14-member first team by a vote of the league's coaches.