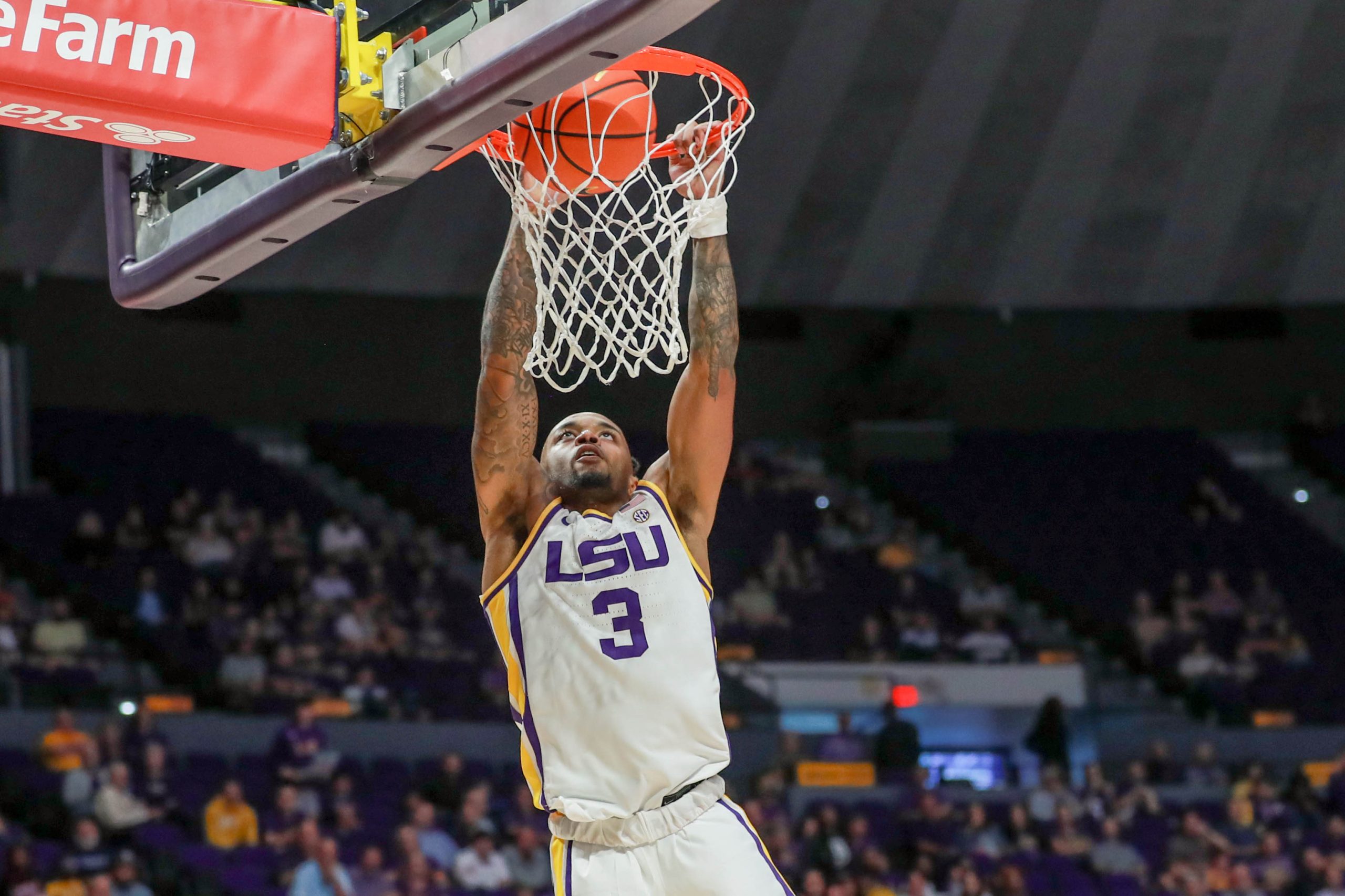 LSU point guard Justice Hill and center Kendal Coleman have entered the NCAA's transfer portal per several reports.
Both The Athletic and Lafayette Daily Advertiser reported the news Wednesday.
LSU didn't issue a comment when contacted by Tiger Rag. The university said it didn't comment on players transferring out of the program.
Hill, a point guard, averaged 5.6 points and 2.7 assists this season. He started 17 games, however his role diminished as the season went along, as he shot just 32.4% from 2-point range and 29% from 3-point range.
Coleman scored just 2.3 points per contest in 21 games played this season. His role diminished throughout the season largely due to the emergence of freshman forward Shawn Phillips Jr.
Hill transferred to LSU last year after spending two seasons at Murray State and followed head coach Matt McMahon to LSU when he became head coach. Hill began his college career at Arkansas but ended up transferring before his freshman season began.
Coleman, a junior center, played in 21 games this past season, averaging 8.1 minutes a game, 2.3 points and 2.1 rebounds. He played the previous two seasons at Northwestern State where he was named first team All-Southland Conference after the 2021-22 season.
UPDATE: LSU freshman Cornelius Williams also reportedly entered the NCAA transfer portal, becoming the third player this offseason to leave the program.
Williams, who was rehabbing an injury during the 2022-23 season, didn't appear in any games and redshirted.