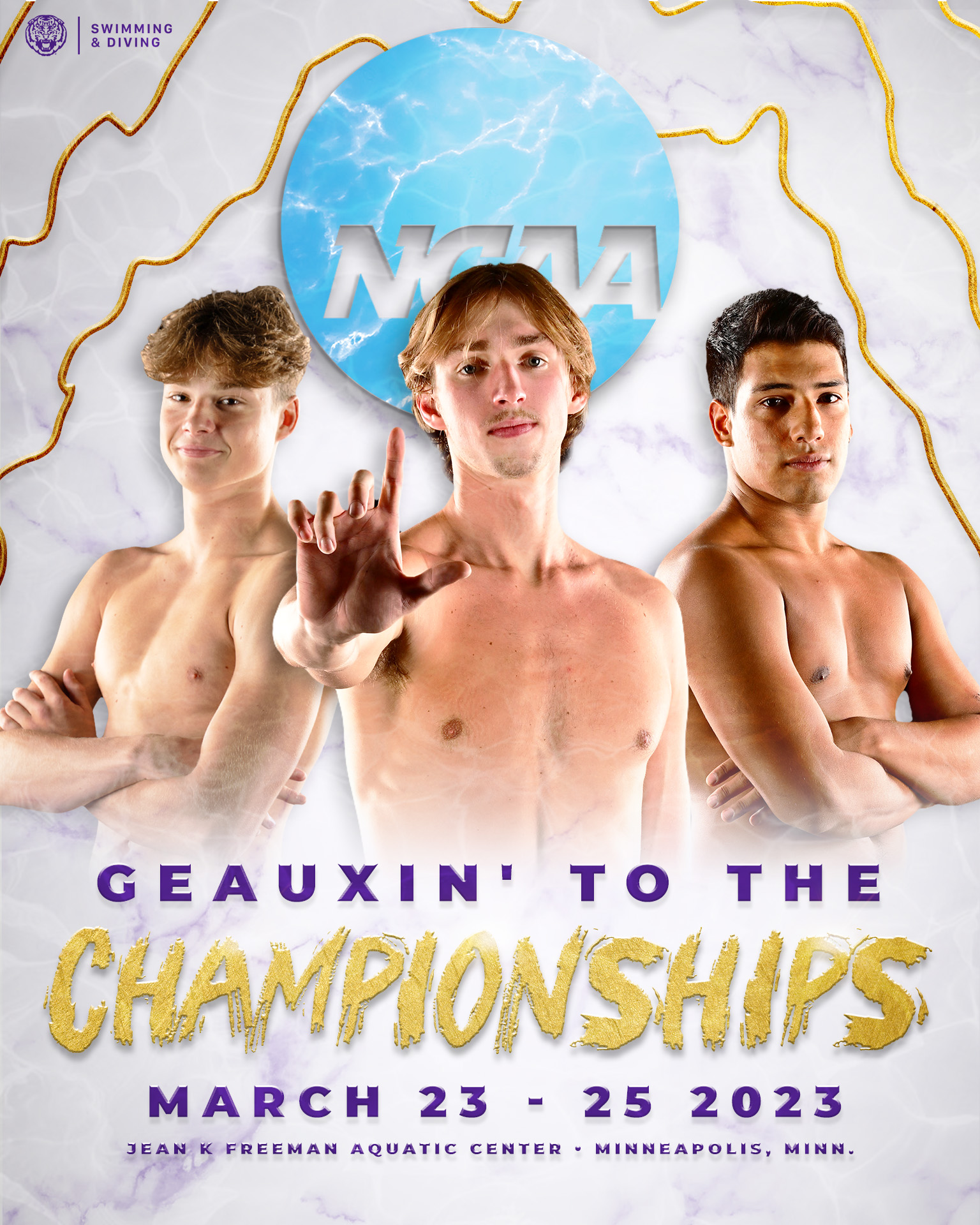 MINNEAPOLIS, Minn. – LSU will have three athletes competing in the 2023 NCAA Championships starting Thursday inside the Jean K. Freeman Aquatic Center on the University of Minnesota's campus.
LSU swimmer Brooks Curry, who won the 50-yard free and 100-yard free at the 2022 NCAA Championships, will compete in the same events this year. The Tigers will also have divers Adrian Abadia and Carson Paul competing with Abadia in the springboard events and Paul will dive off the tower on the final day.
LSU's athletes begin Thursday at 10 a.m. CT with the prelim session.
Live results can be found on the MeetMobile app, plus heat sheets and results can be accessed on the NCAA Championships main homepage shortly after each session. The central location to find this information can be found on GopherSports.com.