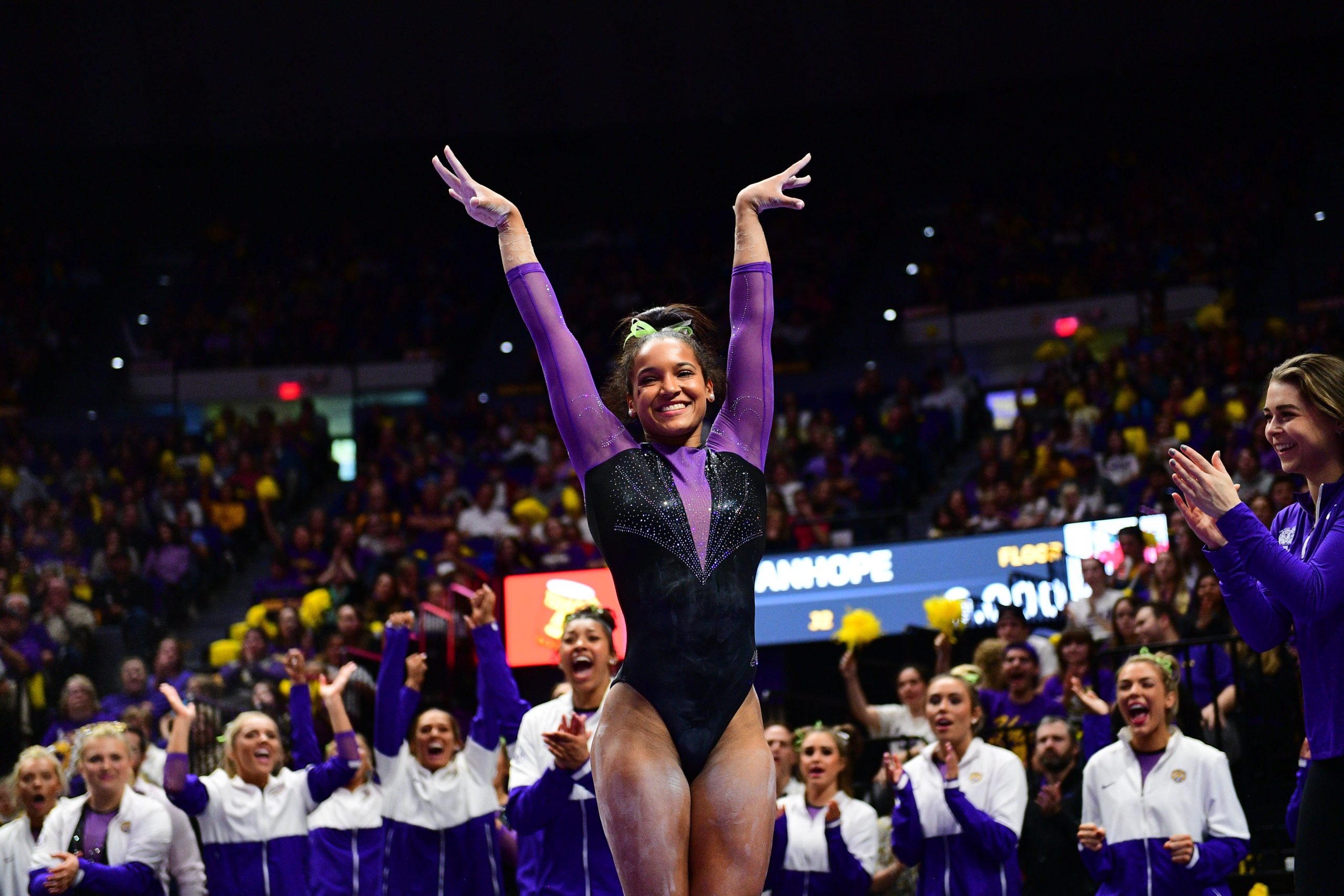 LSU gymnasts Haleigh Bryant, Aleah Finnegan and Bryce Wilson received All-SEC honors following their performances at the 2023 SEC Championships, the conference announced Wednesday.
The All-SEC team is made up of the gymnasts with the top two scores (including ties) on each event and in the all-around in the first and second sessions of the conference championships. The All-Freshman team is comprised of the freshmen gymnasts who earned the top score on each event in both sessions.
Bryant and Finnegan were both named to the All-SEC team for their performances on floor Finnegan scored a 9.950 in the fifth spot before Bryant anchored with another 9.950 to mark team-high scores on the night and finish as two of the top performers on the event. 
For Bryant, this marks the third straight year the junior has been named to the All-SEC team and first time on floor. She was named to the conference team on vault in 2020 and 2021.
The honor marked Finnegan's first in her career.