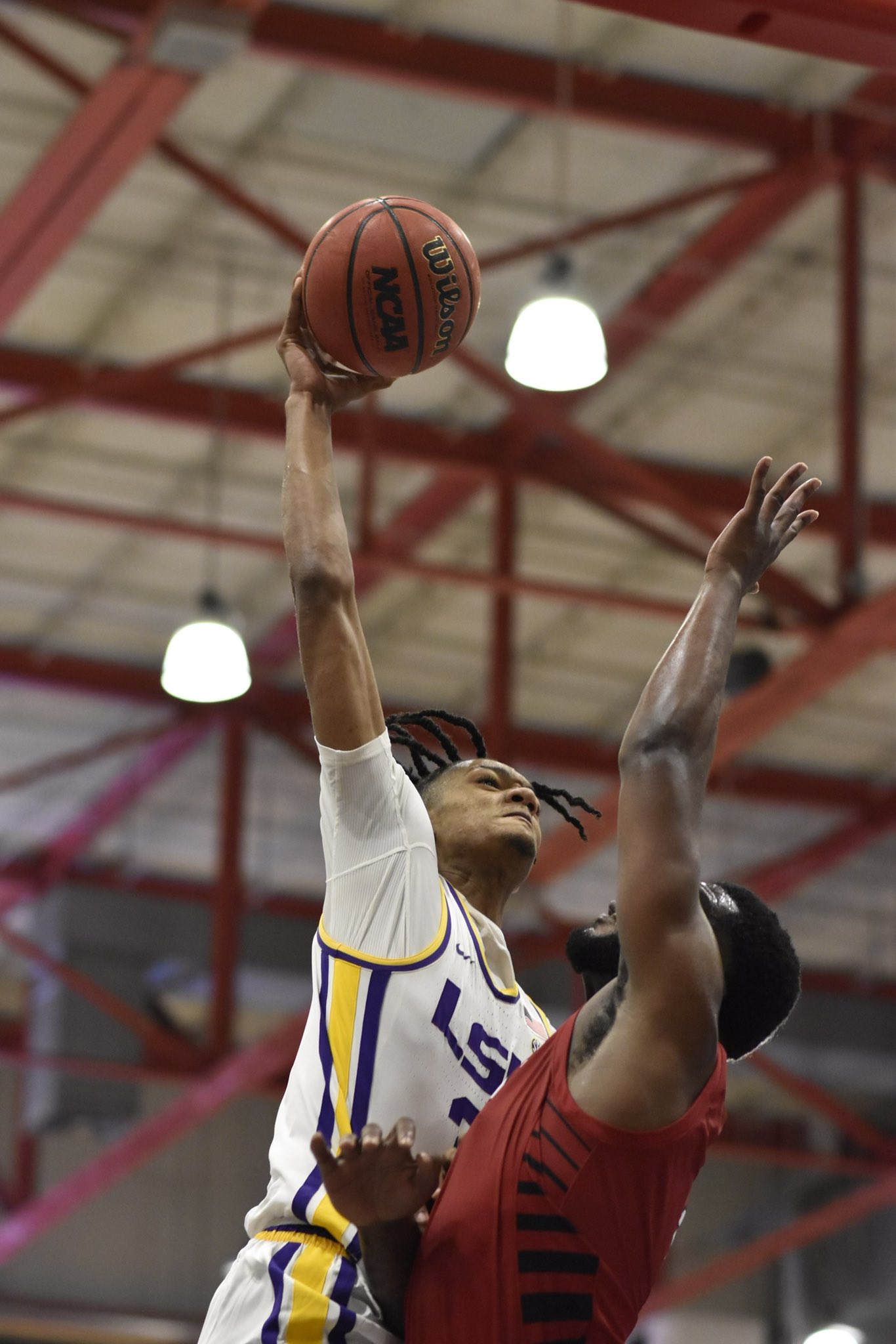 After LSU's exhibition win over Nicholls State and a closed scrimmage with defending national champ Baylor that the Tigers reportedly also won, LSU men's basketball head coach Will Wade said he's already established an eight-man playing rotation heading into Tuesday's 7 p.m. season opener vs UL-Monroe in the Pete Maravich Assembly Center.
"I'm comfortable with the eight guys in the rotation," Wade said. "All of them will get really good minutes. We have some options to add a ninth guy.
"The year we won the SEC (regular season championship in 2019), we had a really good eight-man rotation. Last year, it was a six-man rotation. Right now, I got eight guys I feel really good about, seven of the eight will play 20 to 22 plus minutes."
Here's the eight-man rotation and what Wade said about each player:
•PG Xavier Pinson, 5-10, senior transfer from Missouri: "The best thing is he's got a calming influence. You feel like he's in control when he's out there. He's a great teammate. Our guys love him. He sets the tone with work ethic. There's not a time where he hasn't brought a teammate along to workout with him. He has a mature way about him. In a short amount of time, we've built a lot of trust (with each other)."
•PG Eric Gaines, 6-2, sophomore: "Gaines is taking things a lot more seriously. He's an unbelievable talent who's got elite, elite, elite speed. There are not 10 players in college basketball quicker than him. He can take the ball from one end of the court to the other scoring area in about 2½ seconds. We've got to get him playing under control, but defensively he's an absolute menace. He's just disruptive. He's going to make some unbelievable plays and he's going to turn the ball over some. He's high-risk, high-reward. We knew that the day we signed him."
•G Brandon Murray, 6-5, freshman: "We believe he's going to step up big. He can make shots, he can guard, he can rebound. He's not as sleek as we've had (at guard), but he's physical, he's rugged, he's rough and he can make things happen. He's an older kid who went to a postgrad year (at IMG Academy) coming out of Baltimore Poly. He's about his business."
•F Alex Fudge, 6-8, freshman: "He's kind of like (former LSU starter) Marlon (Taylor) in the sense there's two or three plays a game he's the only guy on either team who can go get that ball (on extremely high lob passes). He makes plays around the rim, he keeps balls alive. He doesn't ever look overmatched around the rim."
•F Tari Eason, 6-8, sophomore transfer from Cincinnati: "He's a rugged, talented player. He has a desire to learn and be great. He's locked in. He's a dog on the glass."
•F Darius Days, 6-8, senior: "I'm not the most emotional cat you've ever met, but I got emotional with our team talking about him the other day. He's been through a lot with us. We weren't very good when he got here. He believed in us before there was a whole lot to believe in. We were selling a hope and a prayer and a dream.
"He's a tremendous leader and player. He's about team. He loves LSU and he's loved his experience at LSU. He's a warrior. He does whatever we ask him. Nobody is going to outwork him and he's our best returning rebounder."
•F-SG Mwani Wilkinson, 6-6, sophomore: "Mwani is just rock solid. He plays so hard. If you go back and watch that Nicholls exhibition, that's as hard as I've had a kld play since I've been here. He was all over the place on both ends. His impact is tenfold."
•C Efton Reid, 6-11, freshman: "When he's in there, we've got to throw the ball to him. He's a weapon and a half down there (in the low post). He makes the right play, he's one of most unselfish players we have."
Injury updates
Sophomore transfer guard Adam Miller of Illinois had a five-hour surgery on a torn anterior cruciate knee ligament he suffered in preseason practice. In about three weeks, he'll start a six to nine months rehab.
Wade expects to have junior forward Shareef O'Neal back in practice this weekend or early next week. He's battling a re-ocurring foot injury that also limited him in the 2020—21 season.
Freshman guard Justice Williams is also recovering from foot injury. Wade said it's likely he'll redshirt Williams.