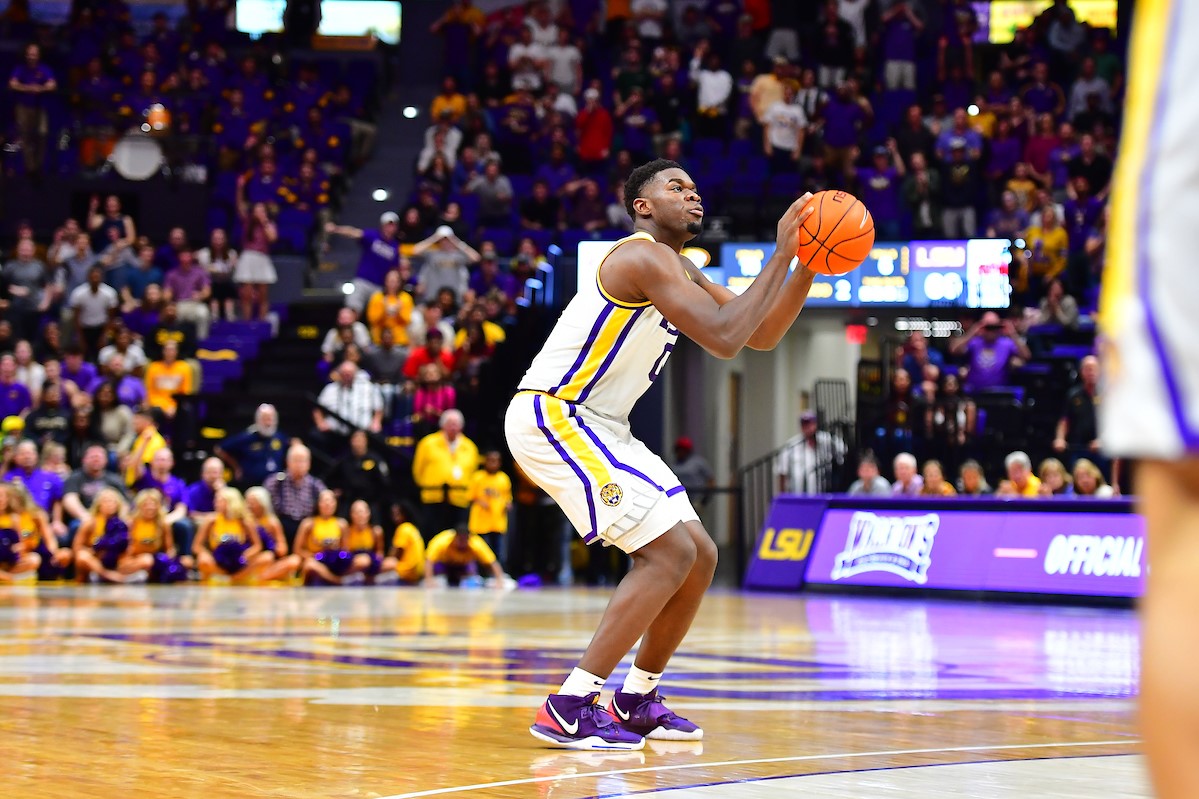 LSU visited Alabama knowing point guard Xavier Pinson would miss his third consecutive game.
That was bad enough.
What the Tigers weren't counting on was losing another indispensable piece to injury. But when forward Darius Days went to the bench with 12:45 left in the first half, forward Tari Eason was tasked with carrying the offense through the second half.
Eason scored 26 points, but No. 13 LSU (15-3, 3-3 SEC) fell 70-67 to Alabama (12-6, 3-3) without Days and Pinson on Wednesday night at Coleman Coliseum.
The Crimson Tide missed 4-of-6 free throws in the final minute, but held on for their fifth straight win over the Tigers.
LSU held Alabama to 21-of-61 shooting (.344) overall and scoreless from the 3-point line in the second half. Brandon Murray used the missed free throws to his advantage and hit a 3 to put the Tigers within a point with eight seconds left.
Murray was LSU's only other double-digit scorer with 14 points.
Guard Jaden Shackelford torched LSU, scoring 26 points on 7-of-18 shooting. Alabama scored 21 points off 20 turnovers. The Tigers shot 24-of-56 (.429) overall and 10-of-22 (.455) from 3.
LSU managed to tie it up at 58 with a 14-1 run as the final media timeout approached. Eric Gaines, once again starting for Pinson, scored all of his nine points over that stretch. Gaines (34), Murray (32) and Eason (31) played over 30 minutes.
Days only played 12 minutes after turning an ankle. He finished with five points on 2-of-5 shooting. Pinson could play on Saturday at Tennessee.
Eason, who had 13 points at halftime, cut Alabama's lead to 33-32 just before the break. 14 fouled Eason at the top of the 3-point line. The shot counted and Eason finished the four-point play at the buzzer.
Murray scored seven points in the first half. Reid had four points and Williams finished with three points. Mwani Wilkinson was scoreless at halftime.
Alabama pulled away by two possessions with a 9-0 run at the 8:12 mark. Murray scored back-to-back buckets to give LSU its last lead before going cold offensively.
Up Next
LSU visits No. 24 Tennessee on Saturday for a 5 p.m. tip at Thompson-Boling Arena. The Tigers beat the Volunteers 79-67 on Jan. 8 at the Pete Maravich Assembly Center. Will Wade, a Nashville-native, is 4-1 all-time against UT.