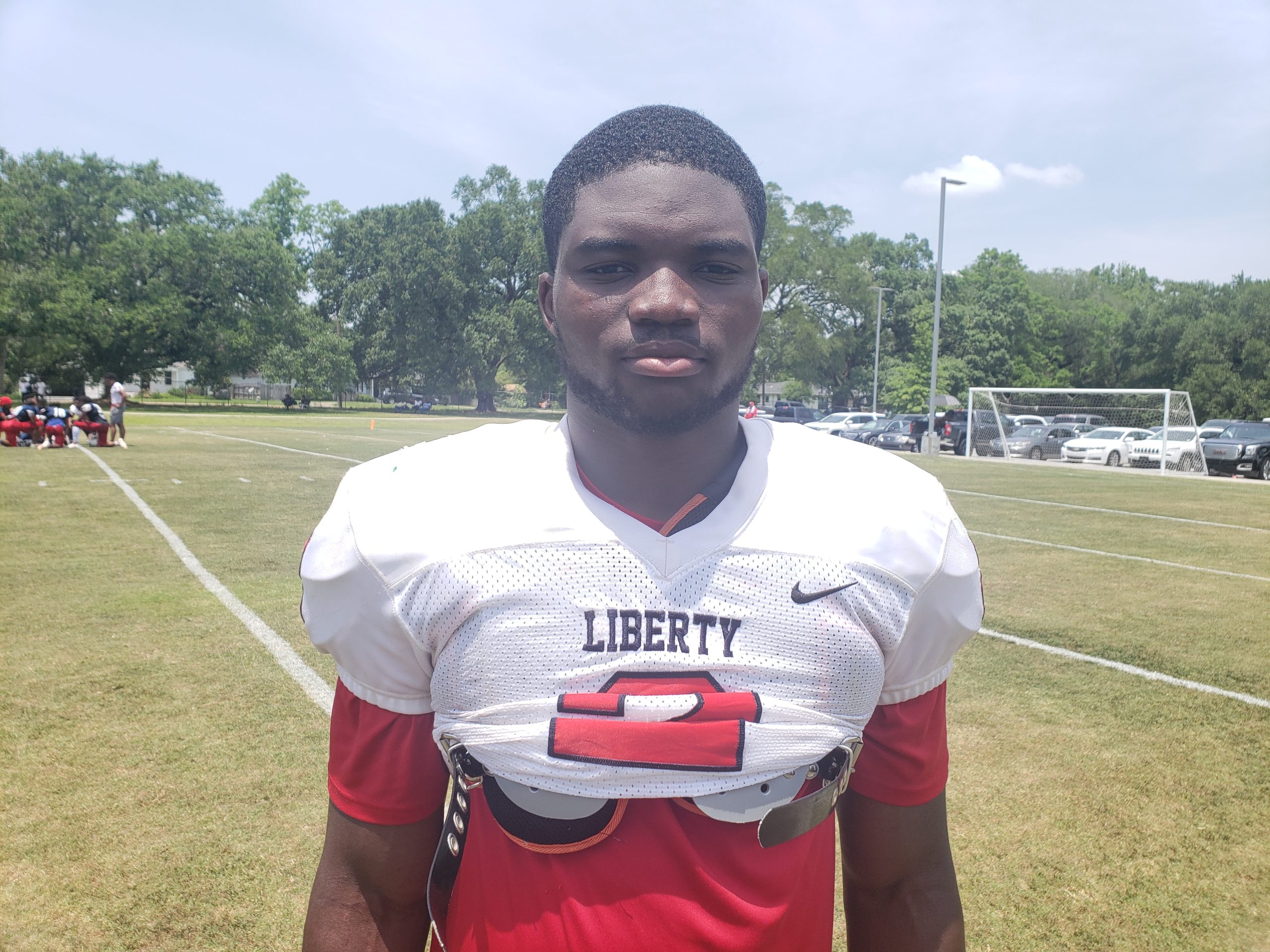 LSU landed another big get on the recruiting trail Tuesday, receiving a non-binding verbal commitment from Liberty Magnet High running back Kaleb Jackson.
Jackson is the Tigers' ninth Class of 2023 commit in the month of July, and the 15th current member of a class now ranked No. 7 nationally (and No. 2 in the SEC, behind only No. 5 Tennessee) according to 247Sports Composite.
He becomes the second running back in LSU's 2023 class, joining Union Parish High's Trey Holly, who committed May 15.
Jackson announced his decision Tuesday during a ceremony at his school, and did it on a special day for his family.
"It is my mother's birthday, so I'm going to say 'Happy Birthday' to her first," Jackson told those gathered in an announcement streamed live on Instagram. "Then I'm gonna thank everybody who came out here … to congratulate me. I appreciate it all the support, everything everybody has done for me. It's all love. And I want to thank my teammates. I wouldn't be here without them. A special thanks to my coaches, and everybody that's in the crowd today. My father, he's been here since the beginning.
"With that said, I decided to commit to …"
It was then that Jackson donned an LSU hat, drawing a 'Woo' from his mom sitting beside him.
The 5-foot-10, 200-pounder is the No. 6 running back nationally and No. 12 recruit in Louisiana according to 247Sports Composite, which also has Jackson as the No. 192 overall 2023 recruit in the country.
Jackson was named to the Louisiana Class 4A All-State first team after rushing 138 times for 2,031 yards with 29 touchdowns last season. He also was a sure-handed receiver in Liberty's spread offense, making 21 catches for 394 yards and four scores.
Frank Wilson, back for a second stint as LSU's running backs coach after stops as head coach at UTSA and McNeese, was instrumental in his recruiting for first-year Tigers coach Brian Kelly's new staff.
Jackson can formalize his commitment official during the NCAA's early signing period in December.