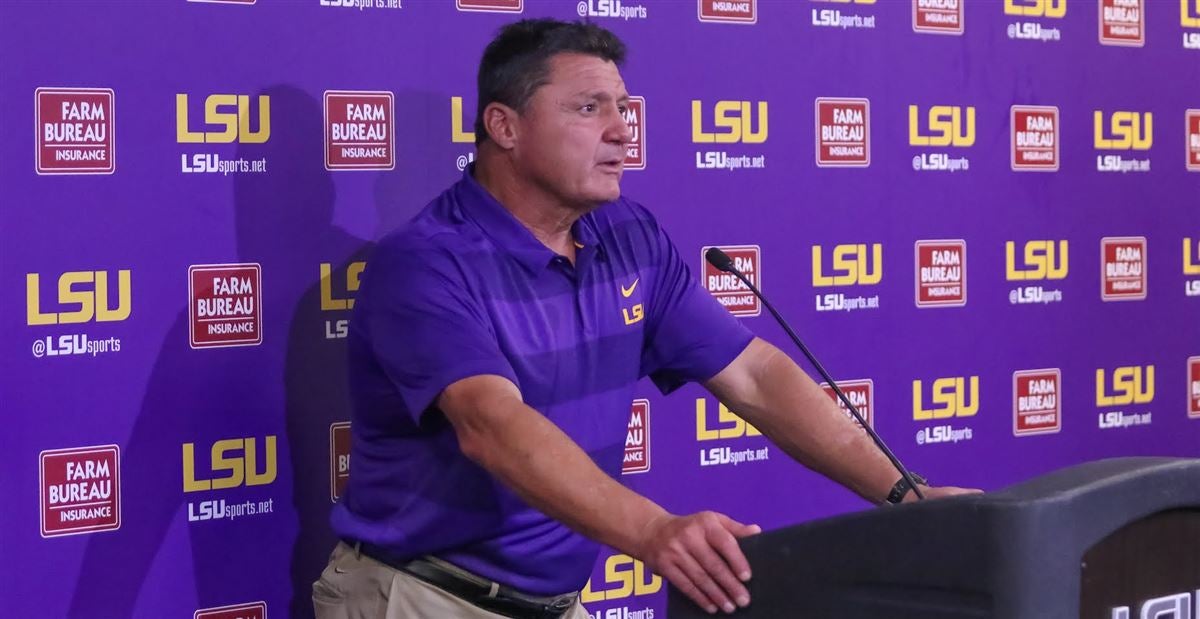 If LSU needed any more motivation for Saturday's regular season finale against Texas A&M besides last year's controversial 74-72 seven-overtime road loss to the Aggies, the Tigers got it Tuesday.
Despite being ranked No. 1 in the AP and Coaches polls after a 56-20 victory over Arkansas, the College Football Playoff committee dropped the 11-0 Tigers to No. 2 behind Ohio State.
The 11-0 Buckeyes edged past LSU after beating Penn State, 28-17, last Saturday.
After Ohio State and LSU, defending national champ Clemson is No. 3 and one-loss Georgia is No. 4.
LSU and Georgia will play in the SEC championship game Dec. 7. No. 5 Alabama closes the regular season Saturday at Auburn.
Though LSU had a better strength of schedule than Ohio State with three wins over current ranked CFP teams (No. 5 Alabama, No. 11 Florida and No. 15 Auburn), the committee gave the Buckeyes (with wins over No. 10 Penn State, No. 12 Wisconsin and No. 19 Cincinnati) the top spot.
Why?
CFP selection committee chairman Rob Mullens said the committee felt Ohio State had the better overall team, noting LSU's uneven defensive performances.
"Ohio State is a complete team," Mullens said. "It's that complete team piece. Ohio State has been really good on both sides of the ball.
"They (Ohio State and LSU) are obviously both good on the offensive side. That win over Penn State solidified Ohio State is a little better on the defensive side of the ball."
Ohio State leads all 130 FBS teams in scoring offense (49.4 ppg) and scoring defense (10.5 ppg allowed). LSU is third in scoring offense (48.5 ppg) and No. 42 in scoring defense (23.5).