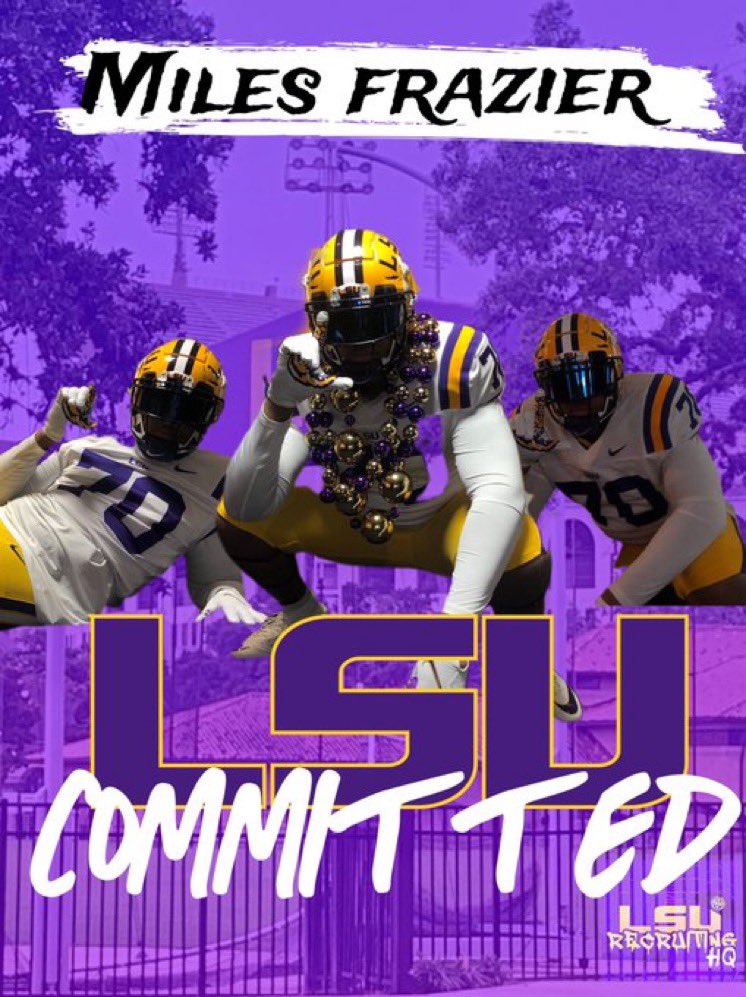 LSU's recruiting efforts under first-year coach Brian Kelly, which netted 13 high school prospects on the first day of the NCAA's early signing period, added another player at a position of extreme need.
Miles Frazier, a first team freshman All-American offensive tackle at Florida International last season, committed to LSU on Thursday over Ohio State and Florida State on his Instagram account. He would have three years of eligibility remaining.
The 6-foot-5, 304-pound Frazier, a native of Camden, NJ, recently picked up a scholarship offer from LSU after entering the NCAA's transfer portal. He made an official visit to Baton Rouge last week and narrowed his finalists to three schools after picking up 26 scholarship offers since entering the transfer portal.
Frazier joins a group of four offensive linemen LSU signed on Wednesday that includes five-star offensive tackle Will Campbell of Neville, four-star offensive guard/tackle Emery Jones of Catholic High and three-star guard/center prospects Bo Bordelon of Newman and Fitzgerald West of Lafayette Christian Academy.
The NCAA instituted a new policy this year that allows schools to sign 25 high school players and up to seven additional players from the transfer portal.
Frazier, who spent a postgraduate year at Milford Academy Prep in New Berlin, N.Y., signed with FIU as a three-star prospect in 2020 where he got one start in five games. He was again classified as a freshman during the 2021 season, making 11 starts in 12 games at left tackles for a team that went 1-11 and head coach Butch Davis decided not to return for next season.
FIU averaged 360.4 yards per game (5.7 yards per play) and averaged 267 yards passing a game with 19 TDs on the season.