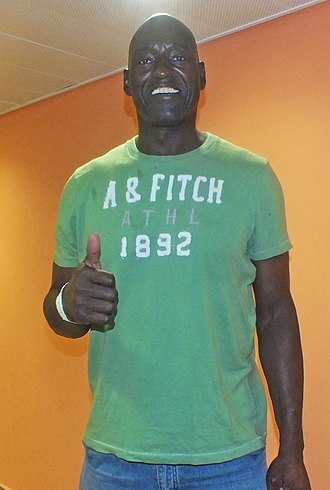 Willie Sims – "the best sixth man in all of college basketball," as LSU's longtime public address announcer Sid Crocker always introduced him before most of Sims' 120 games as a Tiger from 1977 through 1981 – died Friday in Tel Aviv, Israel.
Sims, who earned the nickname "Super Sub," while helping build the foundation of LSU basketball in the late 1970s and early 80s and leading the 1981 Tigers under coach Dale Brown to the SEC Championship and Final Four, was 64.
Sims suffered a heart attack in August and had gone into a coma and had been hospitalized in serious condition since.
| | |
| --- | --- |
| | Willie Sims (basketball) – Wikipedia Early life. Sims born in Lanett, Alabama. grew up in New York City, New York, was Jewish, and predominantly was raised by his grandmother who was a convert to Judaism following her marriage to Sims' grandfather, Jack Miller.. Sims played high school basketball at Long Island City High School and college basketball at Louisiana State University from 1977 until 1981. en.m.wikipedia.org |
Sims is survived by his wife Ariella and their three children. His daughter, Danyelle, is married to former Israeli basketball player Gal Mekel, who played in the NBA for the Dallas Mavericks and the New Orleans Pelicans.
Sims was born on June 16, 1958 and grew up in New York in a Jewish family.
"Willie was such a beacon of light," former LSU basketball coach Dale Brown said. "He was a great person, and he was a great player, too. He had a number of opportunities to play virtually anywhere, but he loved LSU and we were very fortunate he chose to come here.
"People always tend to accentuate the negative in life, but Willie was not one of those people. Willie accentuated the positive. Always focused on the positive and he was such a light to everyone around him. Every single one of his teammates loved him. He was such a positive influence on everyone. Always so upbeat. He never complained, and I mean never. He was a great man."
Sims, who started only two of his 120 games played during his four years at LSU, averaged 7.6 points and 2.1 rebounds per game for his career.
But his career stats come nowhere near accurately telling the story of the type of player Sims was for the Tigers, nor the impact he had on an LSU team that was one of the best in all of college basketball during the time, according to teammate Durand "Rudy" Macklin.
"I'm going to tell you this really, Wille was the best all-around player on the team. Best all-around in terms of skill," Macklin said.
"Willie had to handle the ball, he had a great mid-range jump shot, he could defend and, he was the best all-around because he played three positions for us. He could play point guard, he would play two (guard) and he played three (small forward), so he had to be the best all-around player on the team."
Macklin, an All-American forward who remains the school's all-time leading rebounder with 1,276 rebounds (a 10.4 rebounds per game average) and second leading scorer behind Pete Maravich (2,080 points, 16.9 points per game average), insisted that Sims always provided the spark and the light that led LSU in '81 to 26 consecutive wins, a 17-1 Southeastern Conference record and championship and to the Final Four.
"Willie was our energy," Macklin said. "He'd come off the bench every game and give us a surge, every time. He was considered the best sixth man in all of college basketball because, and I mean this, he could have went and started anywhere else. Anywhere. And, listen, when he came in the game, boom, we got quicker like that, we became faster. You had to pay attention to Willie."
Macklin explained that Sims' impact on the game, and on the opponents, was much more than emotional or ephemeral, rather it added a dimension to LSU's game that stretched and challenged opponents. It made the Tigers difficult to beat.
"So when Willie came in the game, he would be on the same side as me," Macklin said. "We ran a 1-2-2 type offense, and Willie and I were on the same side, so you couldn't really double team me down low anymore with Willie in the game because you had to deal with Willie.
"So we ran a good two-man game. Sometimes it was a pick-and-roll, sometimes it was just a direct post and we could really just penetrate the defense at any time. But that wasn't all. Willie was so fast on the fast break, I dominated the glass, and when he would come in, we would just take full advantage of his jets. He could just take off on the fastbreak and not really worry about even trying to help on the rebound. That's why we called him "The Jet."
"But he was so strong, he weighed like 190, and he was built like a linebacker, but he was so fast, and he could jump out of the gym, and he had such a great mid-range game. He could have started anywhere in the country," Macklin said.
Macklin said he stayed in touch with Sims through the years and last spoke to him right before the COVID-19 pandemic.
"I said, 'well, you know, there's always a conflict going on over there. You're going to have to let me know when there is a calm, peaceful time to come over. We laughed about it, kept up with each other on email, and then COVID hit and everybody just kind of went their own way."
Macklin says Sims was a key player in "building of our basketball program into what it became, putting LSU basketball on the map."
"He's part of that group," he said. "We could not have done any of it without Willie. We won more games than anybody in LSU basketball history."
Brown marveled that Sims, who he said was an amazingly talented player "who was so fast," never complained about not starting.
"I don't know what it was about Willie," Brown said. "He was like John Havlicek, immensely talented, he just excelled at coming off the bench. But he never complained."
But it did bother Sims that he was not starting, Macklin said.
"Well, he'd never complained publicly. Okay?, "You don't complain publicly, that's pretty much what you're talking about. Of course, he could have, but he didn't. But deep down inside, we knew really. But he loved LSU, absolutely loved LSU, and he didn't want to go anywhere else. He loved the campus, he loved the city, and plus he loved what we were building. So, he said 'I just like where I am.' He just dealt with it. He played a lot of minutes, but he loved it at LSU and did not want to go anywhere. He also had a girlfriend at LSU and I know he did not want to go too far way from her.
"He saw that we were building something. It's kind of hard to leave somewhere when you see you're building something. Sure, he could have went anywhere. But we were the hottest thing in the state. So, Willie just with it." Macklin said.
For Sims, it boiled down to going anywhere else virtually, and starting or staying at LSU and continuing to come off the bench.
Macklin had a vested interest in keeping Sims at LSU, he said.
"I always stayed close to him because I knew we needed him," Macklin said. "I needed him because I needed somebody to keep me from getting double teamed. Right?
"Willie and I would play one-on-one all the time after practice. He and I, what we did it together is we worked on individual skills, both after practice, and during the off season. He was working on ball handling, and helping me with my ball handling, because I knew eventually, I would have to learn how to play facing the hoop when I got to the NBA. Willie taught me how to do that." Macklin said.
After LSU finished the '81 season 31-5 with Final Four losses to Bobby Knight's Indiana Hoosiers (the eventual national champions), 67-49, and to a Ralph Sampson-led Virginia team, 78-74, in the consolation game, Macklin was drafted in the third round by the Atlanta Hawks.
The Denver Nuggets drafted Sims in the fifth round.
Because of his ties to Judaism, Sims first went to Israel when he was 19. He played for Maccabi Haifa from 1981-83 and then from '83-85 performed for Hapoel Tel Aviv, where he won the Israeli Basketball State Cup.
"Willie Sims became a basketball legend in Israel," Brown said.
From '87-92 he played for Maccabi Tel Aviv, where he won the Israeli Basketball Super League five times and became one of the club's most famous players. In '93, the year Maccabi Tel Aviv lost the championship after 23 years, Sims was no longer on the roster.
He transferred to Hapoel Eilat, where he played until his retirement in '96. In '99, Sims made a brief return to the National League with Maccabi Hadera, where he also served as an assistant coach, but after appearing in 19 games, he retired for good.
Sims played 309 league games in Israel over 15 seasons and scored 3,761 points. He is ranked 47th on the list of the greatest players of all time.
He also appeared in 76 playoff games in Israel, scoring 842 points and ranking 14th on the list of all-time best players in the playoffs in Israel. Sims said he fell in love with Israel and acclimated to the culture and character of Israelis.
Sims was born in Lanett, Alabama and grew up in New York City. He was Jewish and predominantly raised by his grandmother, who converted to Judaism following her marriage to Sims' grandfather.
Sims played high school basketball at Long Island City High School for legendary coach Floyd Banks. He caught the eye of Brown while he was scouting summer league games in New York.
Sims took part in the 10th 1977 Maccabiah Games as part of the United States national basketball team. He scored the winning shot against Israel in the finals and helped the United States to the title. He also played in the 11th Maccabiah Games in 1981, again representing the United States.