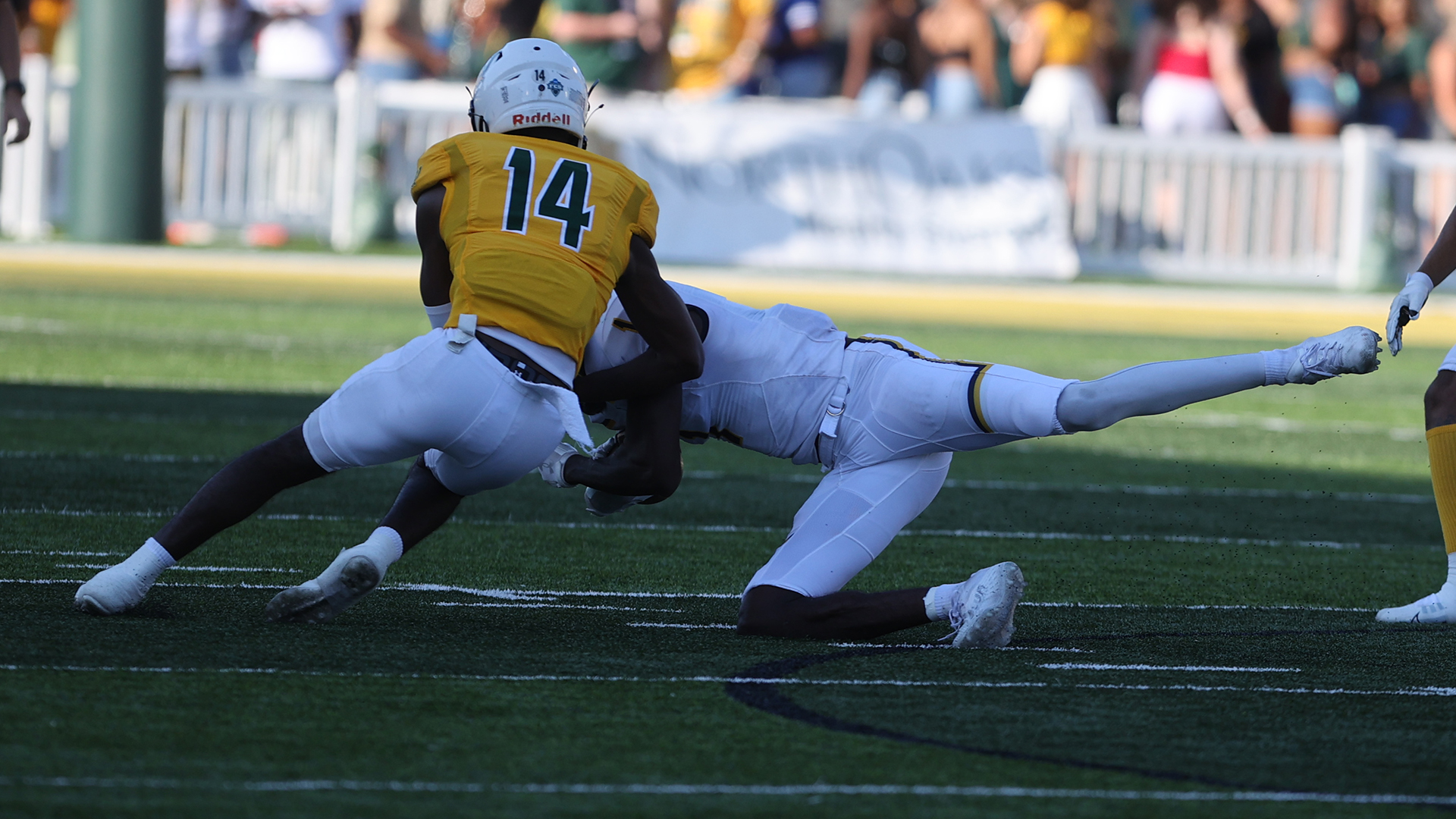 LSU football coach Brian Kelly stuck to his script of filling some of the remaining holes in his roster.
After a 25-man high school recruiting class placed the Tigers among the nation's top seven classes, Kelly said the Tigers would focus their remaining needs through the transfer portal on defensive linemen and defensive backs.
Kelly, who leads LSU in the Jan. 2 Citrus Bowl against Purdue, announced seven signees via the portal with four of those being defensive lineman, two cornerbacks and an electric wide receiver/kick returner, for a total of 32 newcomers.
Three of those players, wide receiver/kick returner Aaron Anderson (New Orleans), defensive tackle Jalen Lee (Watson) and cornerback Zy Alexander (Loreauville), are Louisiana natives that returned home to continue their playing careers.
"We are excited to welcome these seven outstanding football players to our team," Kelly said in a university release. "This group helps fill some immediate needs for our team, especially on the defensive line. Our staff did a great job of vetting each of these players to make sure they fit our program, not only from an ability standpoint, but more importantly, ensuring they are high character young men who are committed to academics."
Kelly also indicated Wednesday that LSU will have an official visit weekend in January for players in the transfer portal. The Tigers could also add high school signees in the second signing period on Feb. 1.
Tiger Rag's previously reported LSU garnering defensive line commitments from Lee of Florida, Paris Shand of Arizona and Bradyn Swinson Oregon. The Tigers added another defensive tackle/nose guard Friday with 6-foot-4, 305-pound Jordan Jefferson of West Virginia to that group.
Jefferson, a native of Navarre, Florida where he was also an outstanding wrestler at Navarre High, played in 40 games over four years at West Virginia and will be a senior. He had 54 tackles with 14 ½ tackles for loss, 3 ½ sacks and seven passes broken up.
Jefferson was a third team All-Big 12 Conference selection in 2021 and played in all 12 games this past season for the Mountaineers (5-7) with 31 tackles (high of five against Texas and Kansas State), 9 ½ tackles for loss for minus-28 yards and three sacks. His father AJ played collegiately at Alcorn State.
Anderson, a former five-star recruit out of Edna Karr, announced his intention to return to LSU where he was previously committed under then head coach Ed Orgeron. Because of a knee injury, he didn't accumulate any statistics in 2022 and is listed as a redshirt freshman.
Former five-star cornerback Denver Harris of Texas A&M announced Thursday his transfer to LSU where he'll be reunited with childhood friend Harold Perkins Jr., a standout linebacker in his first season for the Tigers.
With the departures of seniors Jarrick Bernard-Converse and Jay Ward after the bowl game, and Mehki Garner opting for the NFL Draft, LSU founds itself looking for experienced cornerbacks and believe Harris and Alexander fit that bill. The Tigers also signed three high school seniors in Javien Toviano, Jeremiah Hughes and Ashton Stamps to bolster the depth of that position.
The 6-3 185-pound Alexander, who passed for 1,283 yards and 14 TDs as a senior and helped Loreauville to a Class 2A state baseball title during his career, twice earned All-America honors and All-Southland Conference laurels while at Southeastern Louisiana.
Alexander was a big part of a 9-4 season in which the Lions advanced to the second round of the FCS playoffs, falling to Samford, with 27 tackles in 12 games. He also returned two of three interceptions for touchdowns.
He completed his career at SLU with 95 tackles over 30 games with nine interceptions, 20 passes defensed, forced two fumbles and recovered a fumble. He ranked eighth nationally in 2021 with six interceptions, third best in school history, which earned him FCS second team All-America honors and third team AP All-America honors.
When Alexander entered the NCAA transfer portal, he earned scholarship offers from LSU, USC, West Virginia, Tulane, Louisiana Tech, Michigan State, Miami and Baylor.
"It's important that when you add transfers to your roster, they have the traits we are looking for as we continue our mission to graduate champions," Kelly said. "Along with the outstanding group of freshmen we signed on Wednesday, we feel with this group of young men will significantly improve our roster for the present and the future of LSU football."