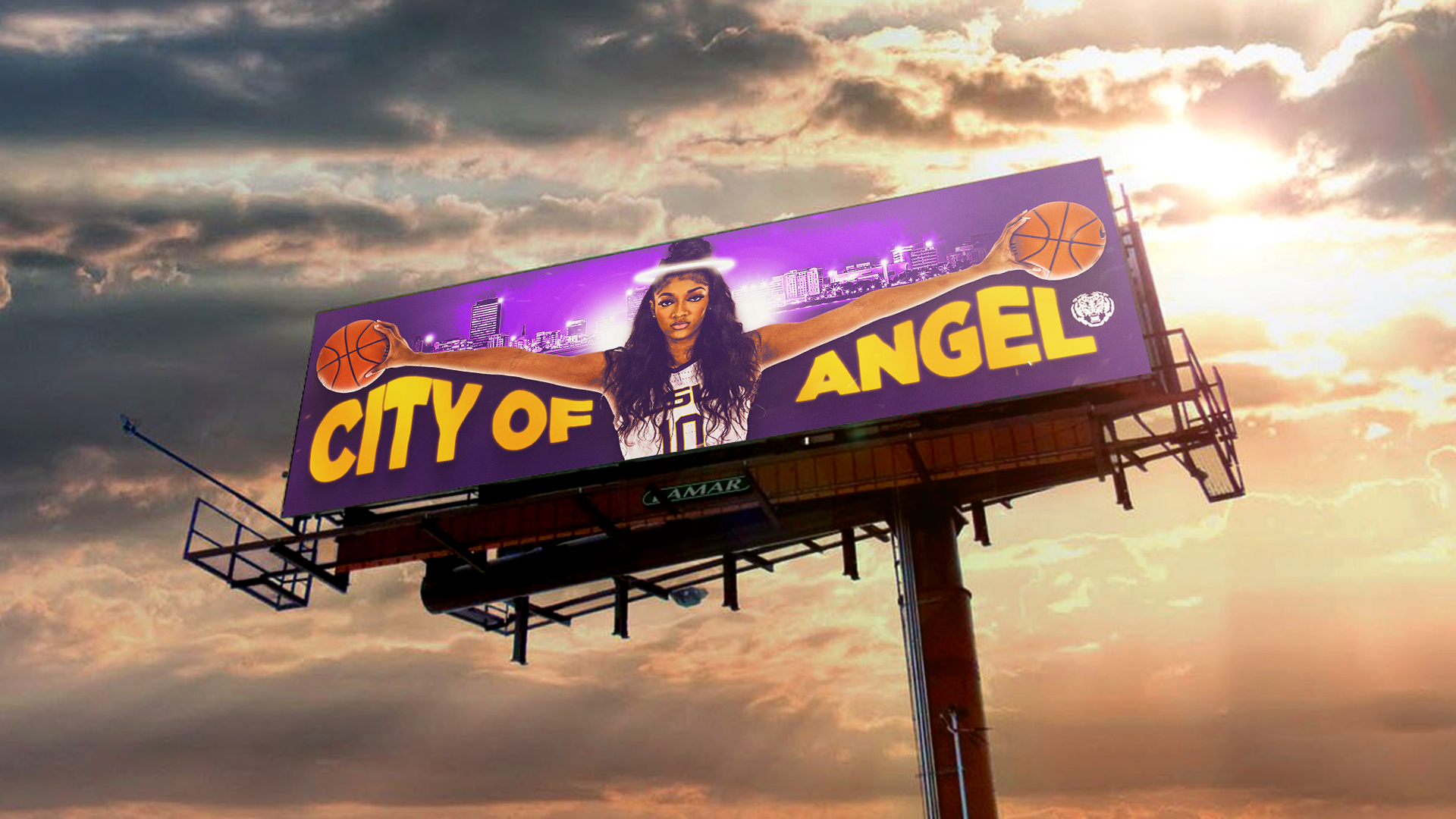 Two productive years at Maryland where she earned third team All-American honors would suggest Angel Reese had it all. The nation's No. 2 prospect St. Frances Academy in Baltimore and McDonald's All-American decided to remain home and realize her basketball dreams.
Reese was the first sophomore in the last 75 years of the program to average double figures in both points and rebounds. She also helped the Terrapins to the Sweet 16.
But she wanted a change of scenery, and as the nation's top-rated player in the NCAA transfer portal, Reese wasn't lacking for options when she decided to transfer to LSU and join Hall of Fame coach Kim Mulkey.
Reese said she's experienced a rebirth of sorts, where No. 4 LSU has won its first 20 games of the season, but the 6-foot-3 forward has shown she's one of the nation's top players. She set the school record for consecutive doubles-doubles with 20 in Monday's 89-51 Southeastern Conference victory at Alabama.
She already had the league's record for double-doubles to begin a season, but after her 14 points and rebounds against the Crimson Tide, Reese surpassed the record previously held by former LSU All-American Sylvia Fowles.
"I've always known Sylvia Fowles and Seimone (Augustus) went to LSU," Reese said on the SEC Network's postgame show. "I didn't know their records before coming there. I just came to win and be happy. But to break these records, I can't do it without my teammates and my coaches. They push me every day at practice. I can't do it without them. I'm happy."
Reese, who averaged 15.3 points and 9.1 in two seasons at Maryland, leads the SEC in both scoring (23.7) and rebounding (15.5). She ranks fifth nationally in scoring and second in rebounds per game.
She's scored 20-plus points 16 times, including a career-high 32 points against Lamar on Dec. 14, and broke the school's single-game rebound record with 28 against Texas A&M on Jan. 5.
The play of Reese hasn't gone unnoticed by the SEC or the nation.
The Southeastern Conference honored Reese for the fifth time this season with its Player of the Week award after she averaged 22 points, 16.5 rebounds, 2.5 assists, 1.5 blocked shots and 1.0 steals in her team's last two games.
That fact that Reese helped limit Bama's leading scorer Brittany Davis, the league's fourth-leading scorer at 17+plus points, to 11 points only added to her credentials. The Tigers also limited the Tide to season lows in points scored, field goal percentage (29%), 3-point percentage (18%).
Moreover, Reese was named Tuesday as one of 15 finalists on the 2023 Naismith Women's College Defensive Player of Year watch list.
"Being able to be versatile," Reese said of her reasons for choosing LSU. "My coach has a lot of confidence in me, and she lets me lead the team. She gets on me hard, but I really appreciate that and like that. She can get me to the next level, so I love that about her."
Like most teams Bama chose to play Reese with a physical style of defense, often employing more than one defender.
While that's opened things up on the perimeter for shooters such as Jasmine Carson (20 points) and Alexis Morris (17 points), who also combined for seven 3-point field goals, LSU truly flourishes when Reese is wreaking havoc on the interior.
Reese overcame a slow start in the first quarter to score 12 points and pull down seven rebounds by halftime where LSU led 47-18.
She missed all five of her shot attempts and was 2 of 6 from the free throw line in the second half, but she grabbed seven rebounds and obtained her 20th double-double of the season by tipping a defensive rebound to herself in the lane with three minutes left in the third quarter.
With Carson's 20 points leading four players in double figures, an uncharacteristic shooting night from Reese didn't overshadow her contributions on the defensive end of the floor.
"I just came here to be happy," Reese said. "I got my happiness back and be able to play the game that I love and knowing I'm back to the player that I was before. I'm just happy."