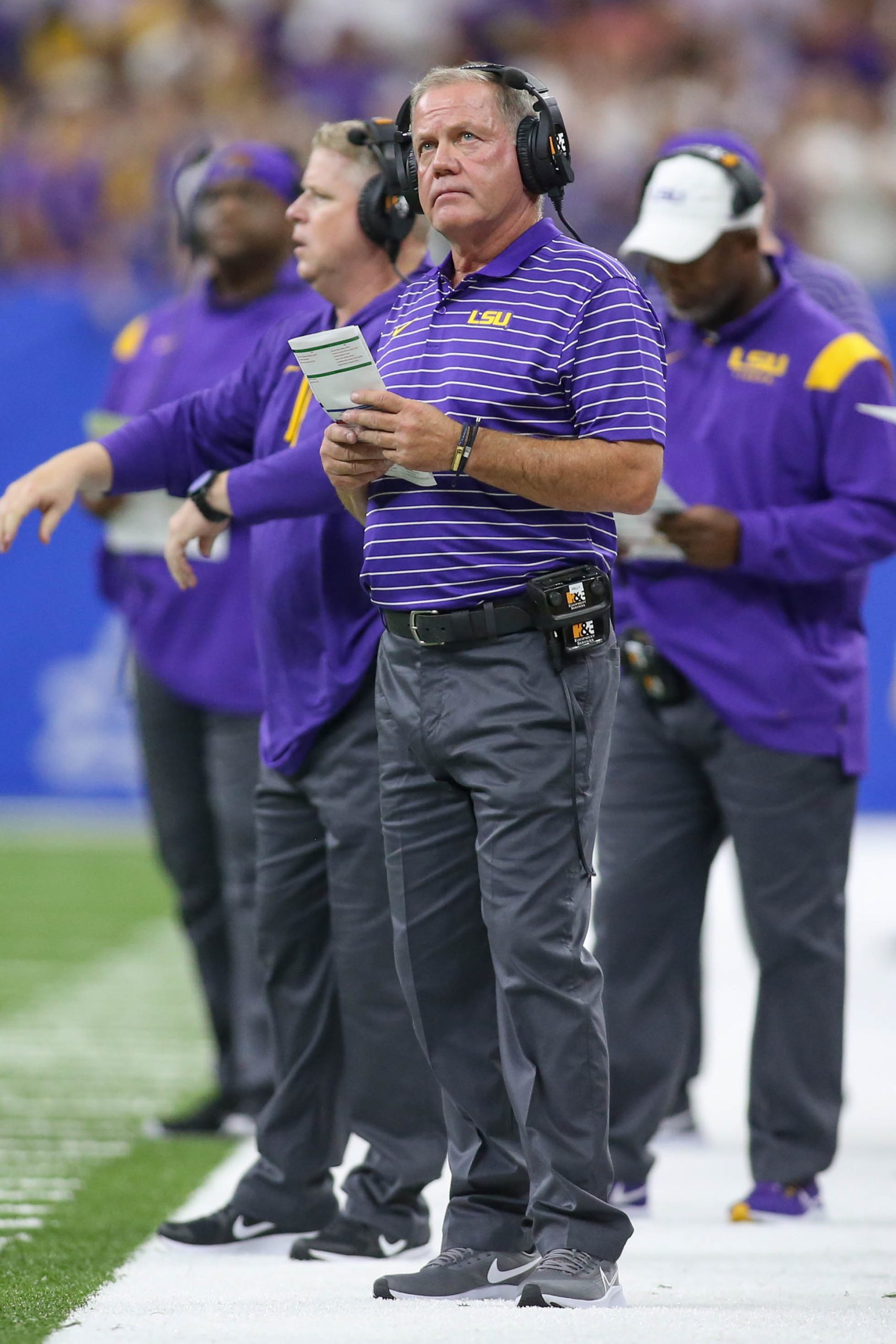 LSU will open the 2027 football season in the Texas Kickoff against the University of Houston at NRG Stadium in Houston, the Lone Star Sports & Entertainment Group announced on Tuesday.
The game will be played on Labor Day Weekend and will be televised on one of the ESPN platforms.
"The city of Houston and the entire area of southeast Texas continues to be vital to the success of LSU, not only our football program, but the entire university," LSU coach Brian Kelly said. "With more LSU alumni in that region than any other location outside of the state of Louisiana, it's important that we have a strong presence in this area and this season-opening matchup will certainly enhance and strengthen the LSU brand in the state of Texas."
The Houston contest will mark LSU's third appearance in the Texas Kickoff with other games coming against Wisconsin in 2014 and BYU in 2016. The BYU contest was moved to the Superdome due to flooding in Houston the week leading up to the game.
"It's always exciting when our football program gets the opportunity to compete in Texas, where so many LSU fans and alumni reside," LSU Director of Athletics Scott Woodward said. "We know our supporters will be just as excited to cheer on the Tigers to kick off the 2027 season, and we look forward to a memorable contest."
The LSU-Houston contest will mark the first meeting between the teams since 2000 when the Tigers posted a 28-13 win over the Cougars in Tiger Stadium. LSU beat Houston, 35-34, in the 1996 season-opener and then dropped a 20-7 decision to the Cougars in November of 1999. LSU is 2-1 all-time against Houston, who joins the Big 12 during the 2023-24 academic year.
In addition to it two appearances in the Texas Kickoff, LSU has played in the Texas Bowl at NRG Stadium on two other occasions – against Texas Tech in 2015 and Kansas State in 2021.