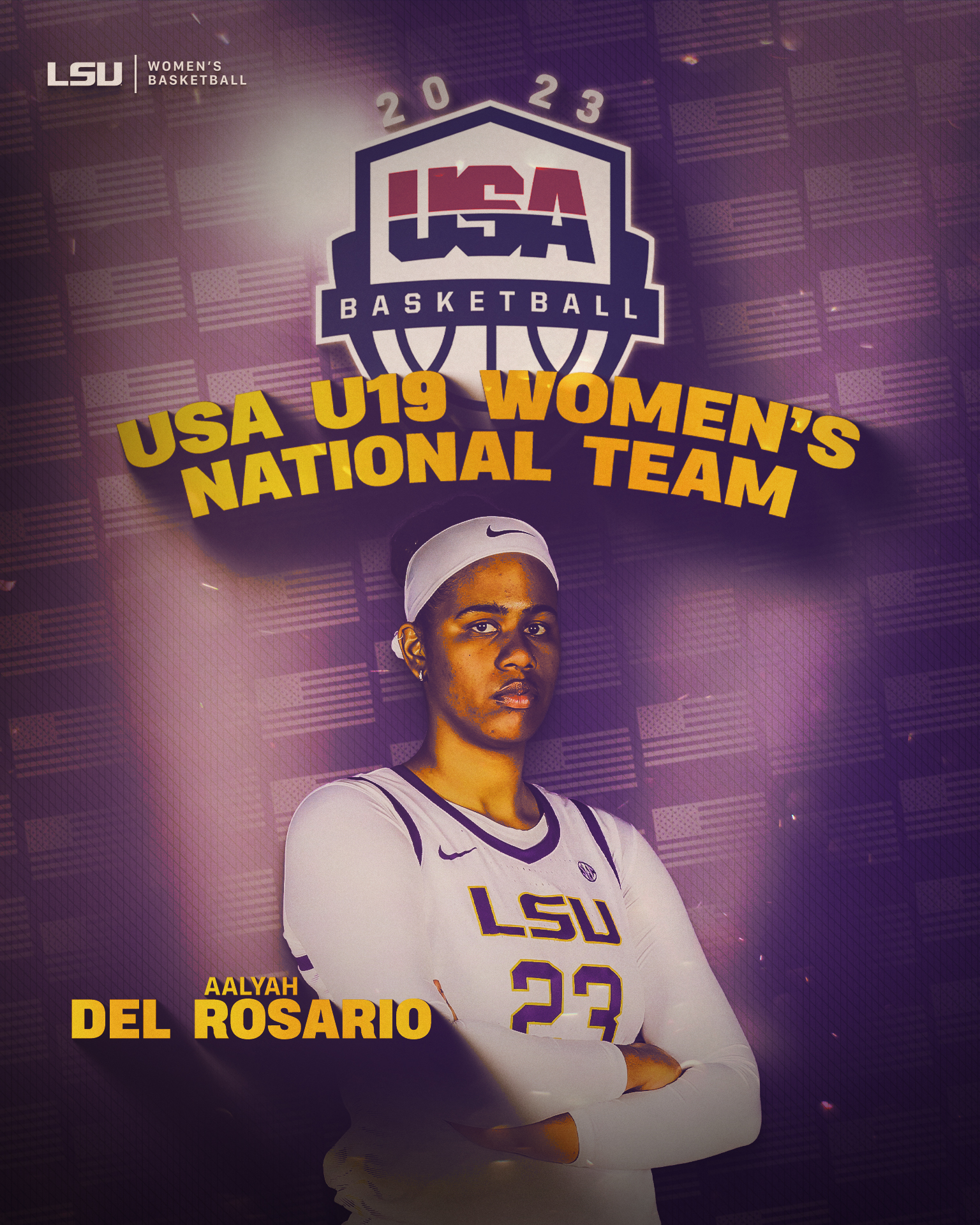 COLORADO SPRINGS, Colo. – LSU's Aalyah Del Rosario was named to the USA Women's U19 National Team and will compete at the FIBA U19 Women's World Cup from July 15-23 in Madrid.
The 2023 FIBA U19 Women's World Cup features 16 teams with the U.S. taking part in Group B with Chinese Taipei, Germany and Mali.
Del Rosario has already won a gold medal representing the United States. She accomplished the feat last summer when the U.S. won the FIBA U18 Word Cup against Argentina.
Del Rosario is part the No. 1 rated recruiting class second-year coach Kim Mulkey signed last November. She also guided the Tigers to their first NCAA national championship in April with a 102-85 victory over Iowa.
The five-star Del Rosario is a 6-foot-5 traditional center and is considered a powerful inside player who can face up and knock down jump shots. She teamed with fellow LSU signee Angelica Velez at The Webb School in Bell Buckle, Tennessee.