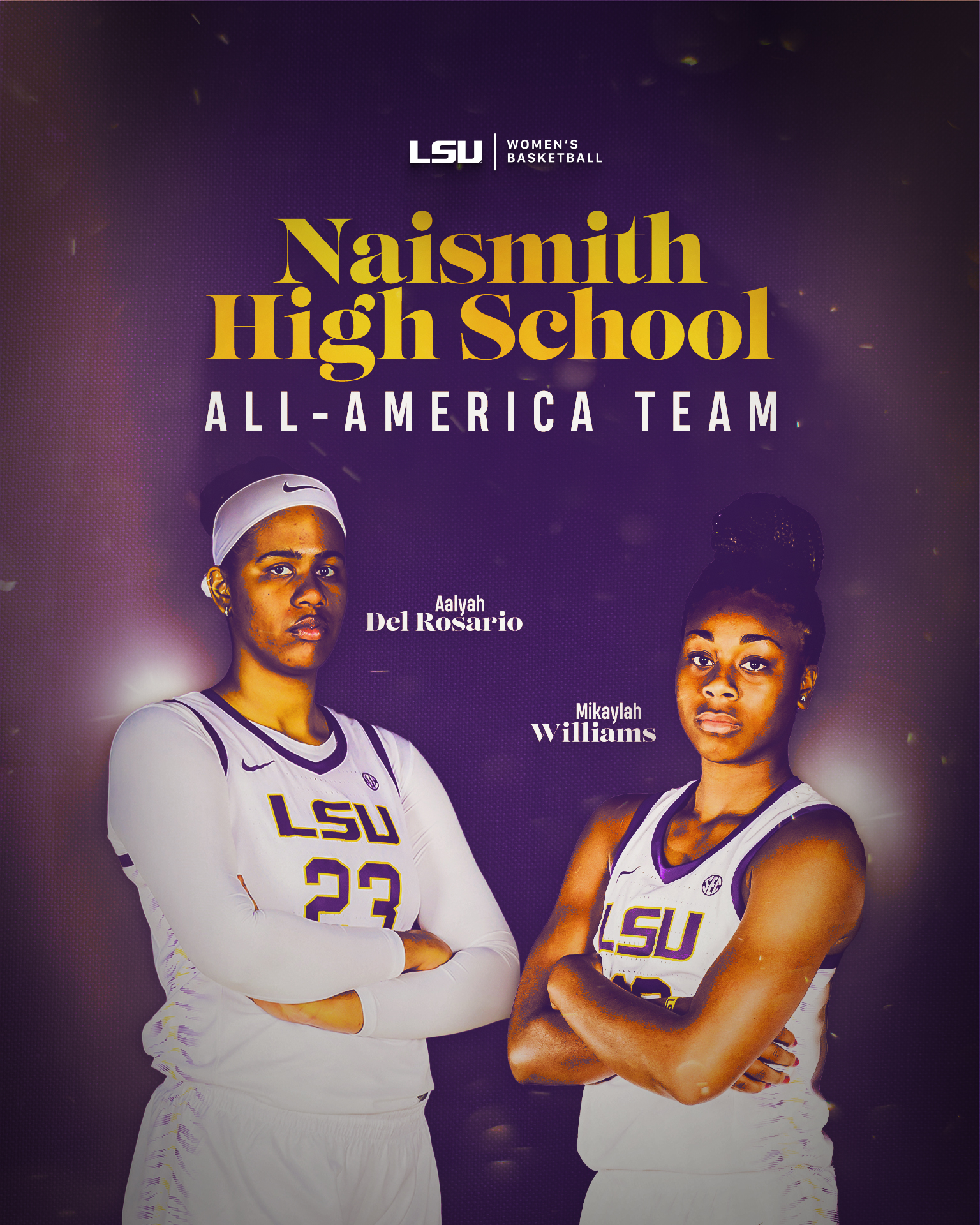 LSU signees Aalyah Del Rosario and Mikaylah Williams were both named Naismith High School All-Americans on Wednesday by the Atlanta Tipoff Club.
Williams was named to the first team and Del Rosario to the second team.
Both LSU signees are also McDonald's All Americans and were named to the inaugural Nike Hoops Summit roster.
Del Rosario and Williams are part of LSU's four-player signing class ranked No. 1 nationally. They are joined by Angelica Velez of The Webb School and Janae Kent of Oak Forest, Illinois as players who signed early with the Tigers.
The 6-foot-1 Williams, a native of Bossier City who plays as Parkway High, is ranked as the nation's top prospect and the 6-6 Del Rosario is the No. 4 overall player.
LSU's the lone program to with two of the nation's Top 10 players.
Williams, a five-star prospect, will appear in the LHSAA girls state tournament at 4:45 Thursday at Southeastern Louisiana's University Center against Barbe. She is the state's reigning Gatorade Player of the Year and a candidate for that honor this year.
Del Rosario is another five-star prospect with a powerful inside game who can also face up to the goal as well.