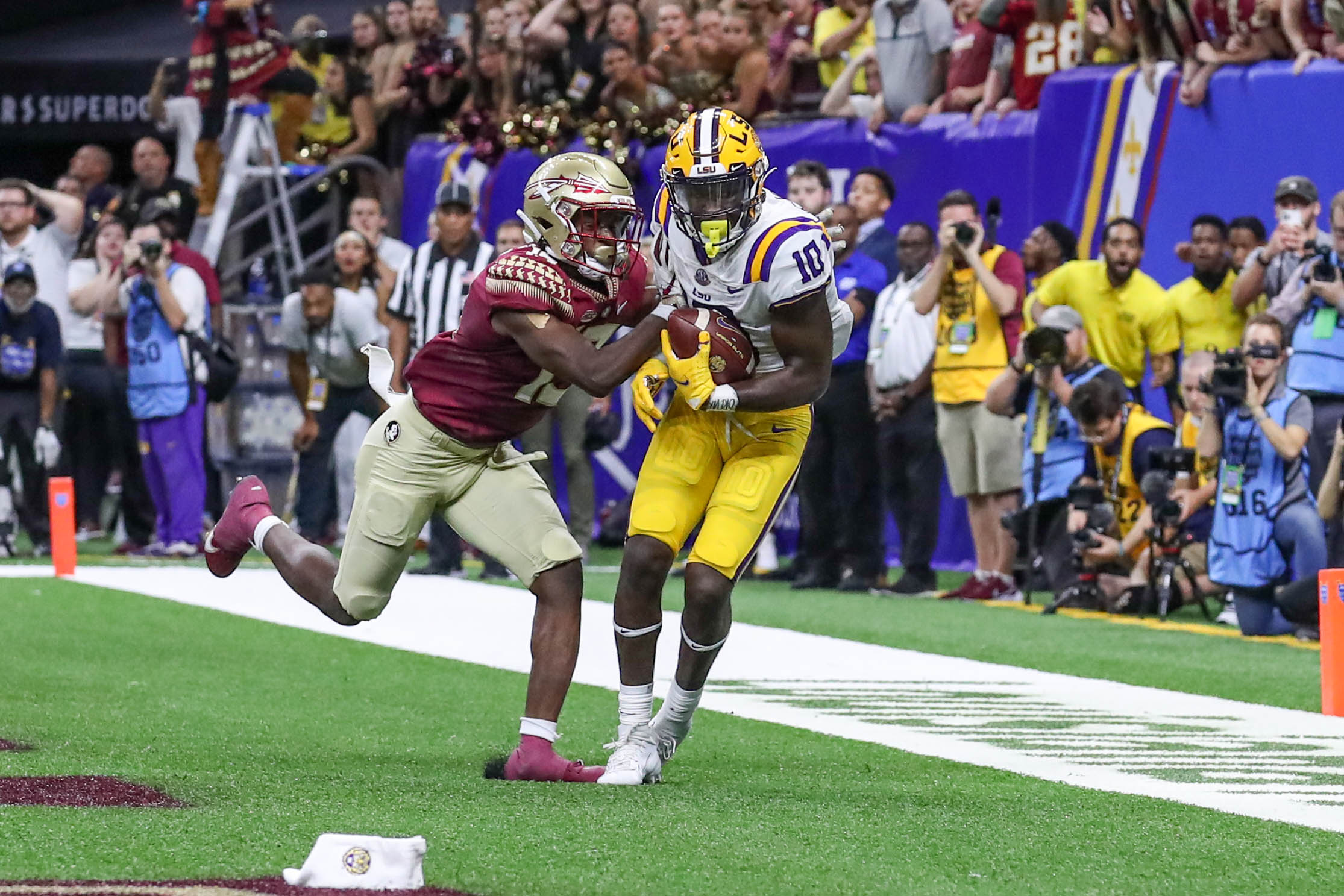 One of LSU's most reliable wide receivers the past two seasons has decided to take his game to the next level.
Senior Jaray Jenkins, who had an additional year of eligibility remaining, announced Monday that he was forgoing his remaining eligibility, which included the Jan. 2 Citrus Bowl, and declared for the 2023 NFL Draft.
"My time here at LSU has been everything I dreamed and prayed it would be," Jenkins said on his Twitter account. "At this time, I have decided to forgo the bowl game and my last year of eligibility to continue chasing my dreams by declaring for the 2023 NFL Draft."
The 6-foot-2, 200-pound Jenkins, who was tied for fourth this season in receptions, becomes the third member of the 2022 team to declare for the NFL Draft. He joins edge rusher BJ Ojulari and safety Jay Ward.
Jenkins tied with Brian Thomas Jr. with 27 catches, for 404 yards and matched his career-high with six touchdowns. He twice had a season-high five catches against Florida State and New Mexico.
He enjoyed his best season in 2021 with 34 catches for 502 yards and six touchdowns.
Jenkins started in 20 of 43 games over his career with 89 grabs for 1,370 yards with 14 touchdowns.