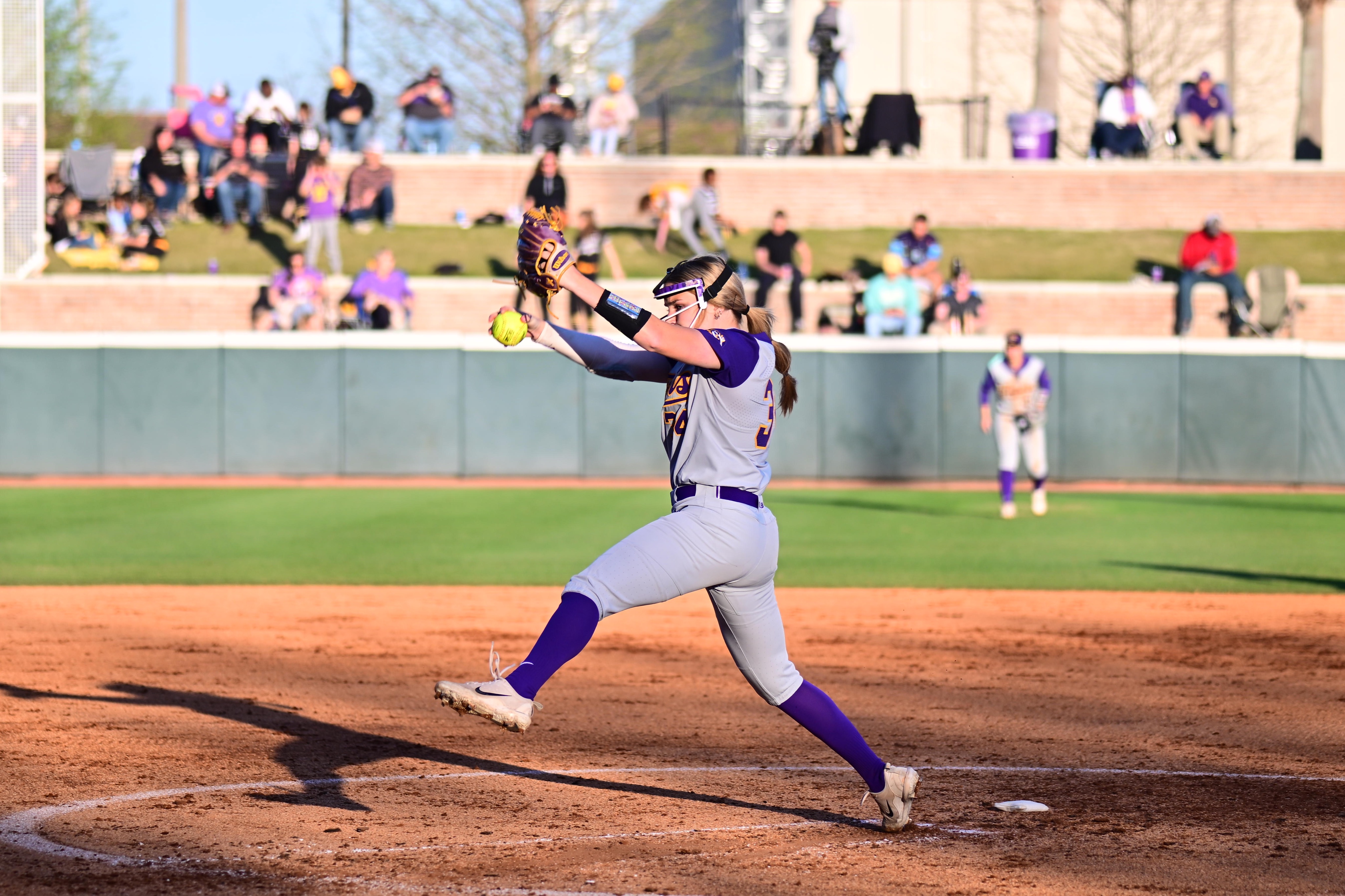 The right arm of sophomore Raelin Chaffin and one big inning was all it took for No. 12 LSU to break out of a three-game losing streak.
Chaffin pitched her first complete game of the season and Ciara Briggs provided a two-run single to fuel a four-run fourth inning, helping the Tigers to a 6-2 victory Tuesday over McNeese State before a crowd of 1,802 at Tiger Park.
"It felt better, it definitely felt better," LSU softball coach Beth Torina said. "It feels good to get back out there and just hit the ball hard and get their confidence back."
LSU (24-5) scored twice in the opening inning and snapped a 2-all tie with its four-run fourth. The Tigers had 12 hits, led by Danieca Coffey's 3-for-4 performance, and played their third game without injured shortstop Taylor Pleasants.
Chaffin (3-1) allowed five hits and two runs. She walked none and struck out two.
Ali Newland singled home Coffey to give LSU a 1-0 lead and Karli Petty followed with a run-scoring single that scored Georgia Clark.
McNeese (19-10), which had a five-game winning streak stopped, scored in the third on Alaysis Seneca's run-scoring single and tied the game in the fourth on a one out solo homer from Mariana Torres to left-center on a 2-2 pitch.
LSU regained the lead for good in the fourth with four runs on five hits against three McNeese pitchers, including losing pitcher Whitney Tate (9-2).
The Tigers had a stretch of seven consecutive batters that successfully reached base catcher Maci Bergeron (2-3) giving her team the lead for good with an RBI-single down the third-base line. Briggs cranked a bases-loaded single up the middle that made it 5-2 and Clark drew a bases-loaded walk for another run.
LSU returns to Southeastern Conference play Friday for the first of three games at Ole Miss at 5 p.m. All three games will be carried by 100.7-FM.