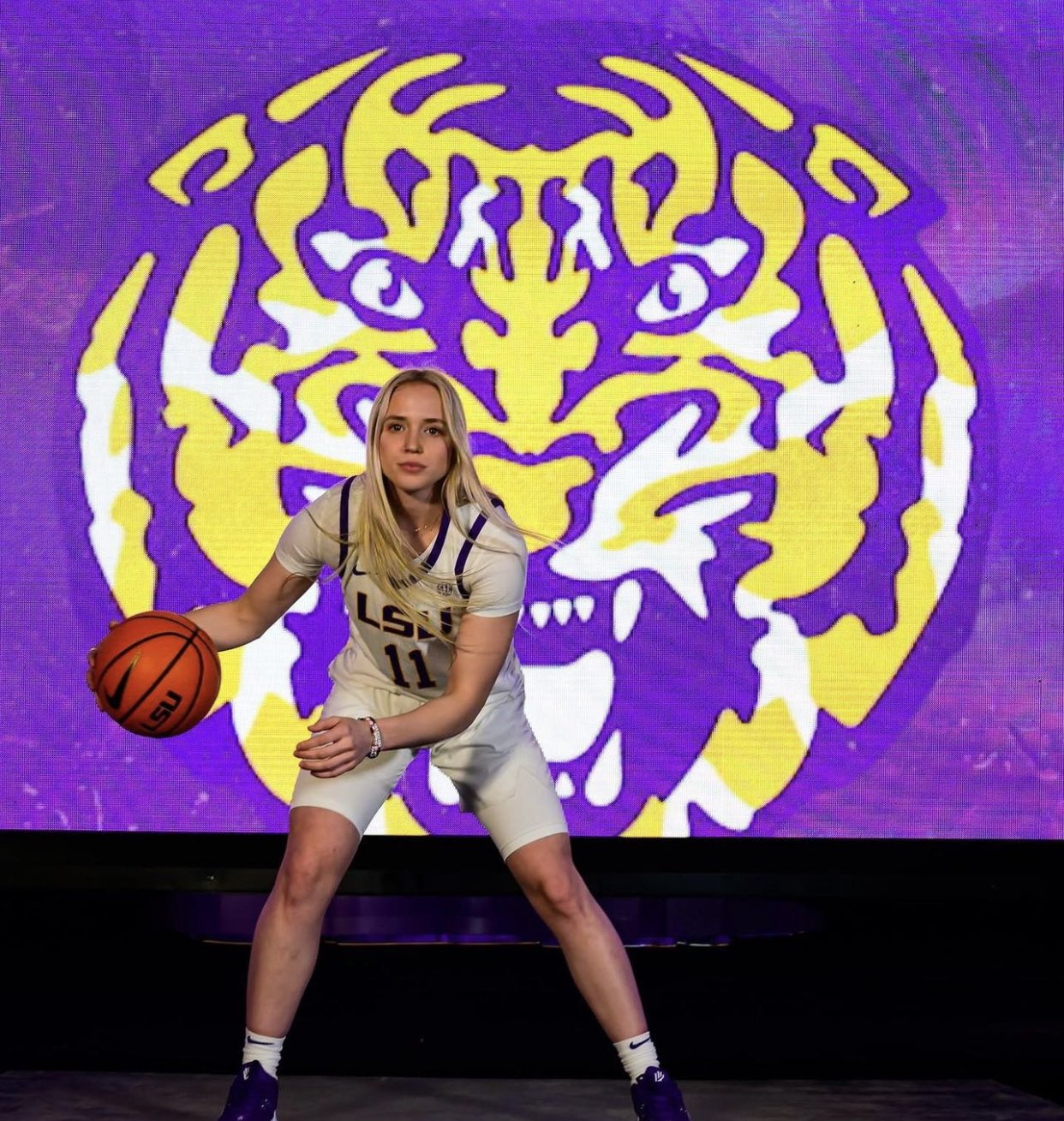 Nearly two months after announcing her transfer to national champion LSU, guard Hailey Van Lith explained in detail her decision to enter the NCAA transfer portal after three seasons at Louisville.
The 5-foot-7 Van Lith told Matthew McGavic of Bleacher Report that she felt a change of scenery would improve her personal happiness after helping Louisville to the Women's Final Four two years ago and Elite Eight this past season.
"It came down to my ability to be happy, and I had to put myself first," Van Lith said in her first interview since signing with LSU. "I had done my part, and I had sacrificed myself and given my all to that program. But at the end of day, I just wasn't enjoying everyday life. It was a situation that where I chose that I deserve happiness."
Van Lith won a gold medal on June 4 as part of Team USA's 3×3 national team that captured the FIBA World Cup in Vienna, Austria. She helped the U.S. defeat France, 16-12, with seven points and six rebounds in the final.
Van Lith was regarded as the nation's No. 1 player in the transfer portal. She reportedly made one official visit to LSU which announced that she had signed a scholarship on April 28.
"I am very familiar with the skillset and work ethic Hailey brings to Baton Rouge," said LSU coach Kim Mulkey, who first tried to recruit Van Lith to Baylor out of Wenatchee, Washington. "She will bring a wealth of experience and talent to our backcourt. Hailey has a fiery personality and passion for the game that Tiger fans will love!"
Van Lith enjoyed a spectacular junior season that served as a catalyst in Louisville getting within a step of a return trip to the Final Four. She averaged a career-high 19.7 points with 4.5 rebounds, 3.2 assists and earned first team All-ACC honors for the second straight year and a berth on The AP honorable mention All-American squad.
Her scoring average was the eighth best in school history and 729 points, the fifth highest in a single season.
"It was really hard (to transfer)," Van Lith said. "My best friends in my whole life I made at Louisville. I went to a Final Four, and I shared that with those coaches and those teammates. Some of the highs in my life have been there, but also the deepest lows in my life have been there. I think that I was at the point where I felt like I had learned what I needed to learn from that situation and that environment, and I was giving myself grace to leave that and find something better for myself."
Van Lith's joining an LSU program where Mulkey's entering her third season after leading the Tigers to a 60-8 record and a national championship. The Tigers are scheduled to return three starters from the national title team in All-American forward Angel Reese, junior guard Kateri Poole and sophomore guard Flau'jae Johnson.
She's expected to provide an option to fill the vacated starting spot of Alexis Morris at point guard. The Tigers also have returning junior Last-Tear Poa and incoming freshman Angelica Velez to contend for playing time at that position.
Van Lith was one of five players that left Louisville and entered the transfer portal following this season's 26-12 record.
"I know in my heart that I made the right decision for me and my family, and for women's basketball in general," Van Lith said. "I don't regret going to Louisville. I'm a much better player, and a much better person because of my experience there. But like I said, I've given myself the grace and the opportunity to find something better."