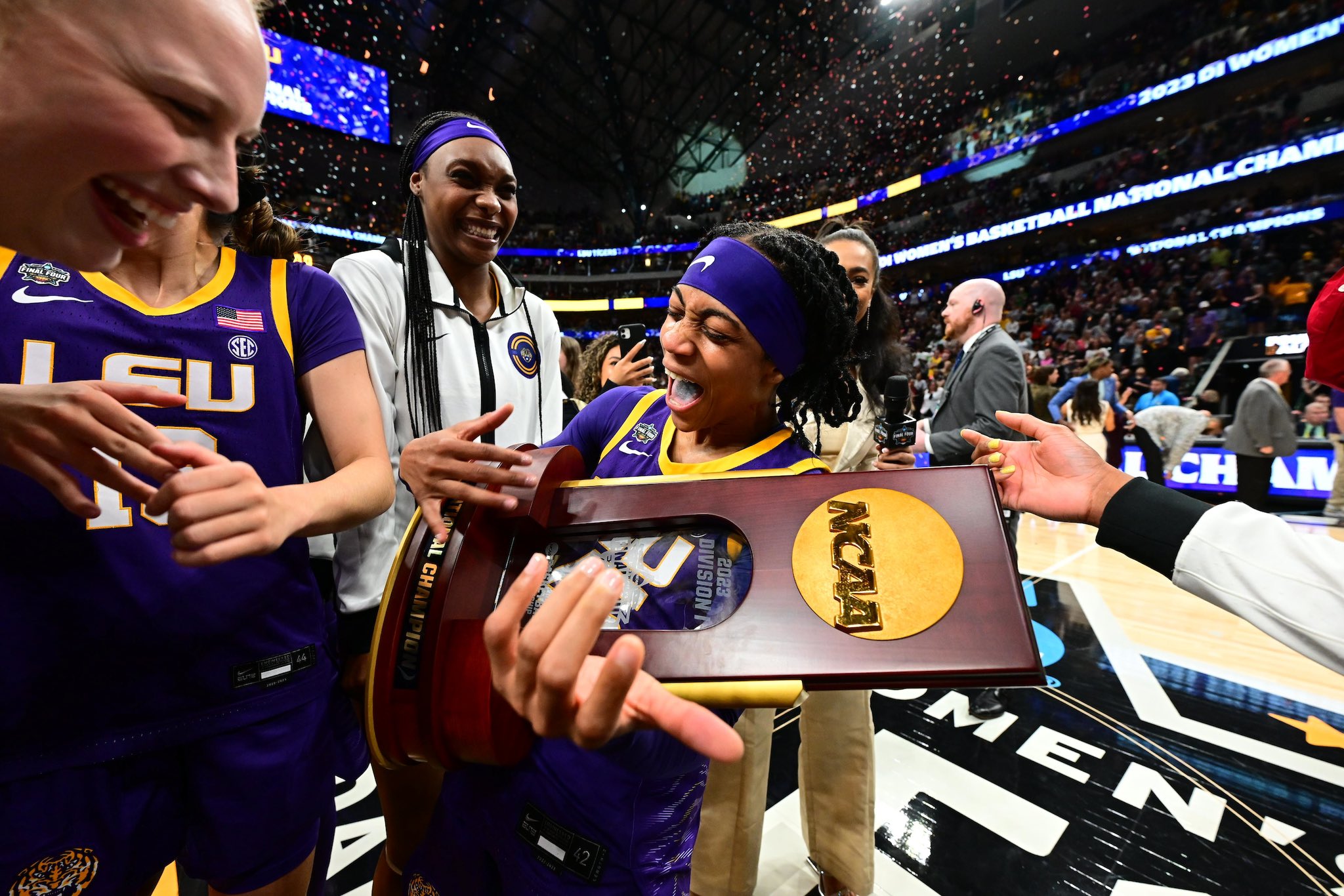 Just over two weeks after getting waived by the WNBA's Connecticut Sun and posting on social media that older players in the league should either retire or move on, former LSU point guard Alexis Morris took to social media again to clear the air.

With the LSU national championship women's basketball team visiting Washington D.C., the guests of President Joe Biden at the White House on Thursday, Morris was looking for forgiveness from the league's veteran players and fans in an Instagram post.
"To the veterans of the WNBA, please accept my sincerest apologies," Morris said. "I never thought joining the W family would be easy but now I understand just how hard it is to do that. My energy would have been better served directed toward the league executives who have a say in expansion and other logistics.
"I look forward to celebrating your individual and collective careers and giving you all the flowers, you deserve," Morris continued. "I hope you can empathize and find it in your hearts to forgive me."
The 5-foot-6 Morris, who helped LSU to its first NCAA national title on April 2 with a 102-85 win over Iowa, was the No. 22 overall pick of Connecticut in the second round. She had been invited to attend the April 10 draft in New York, a potential sign the native of Beaumont, Texas may be drafted in the first round, but instead fell into the second round.
She played in one exhibition game, receiving eight minutes of playing time with two points and was 0 of 2 from the field with three rebounds and released by the team after the game.
"If you knocking at 35, hang it up and I mean WIRED HANGER "Hang it up," Morris said in one tweet.
The 12-team WNBA league has a total of 132 players – or 11 per team – currently on its rosters.
Morris also tried to make amends with the league's fan base.
"To the fans of the WNBA, I apologize to you as well," she said. "Please don't let this mistake be a representation of our league or as an indictment against my character moving forward. I ask for your forgiveness and support as I attempt to raise more awareness about some of the issues the league is facing. It needs your support now more than ever. While I'm one of the many to be affected by recent cuts, I understand the issue is bigger than me."
Connecticut has four guards listed on their roster – three of whom have been in the league at least three years upwards to 12 years. They kept only one rookie in guard Leigha Brown of Michigan, who was limited to 1 of 7 shooting and three points in a 66-42 second round loss at LSU in the second round of the NCAA Tournament.
Morris was a two-time selection on the All-SEC team, earning first team honors in 2022-23 after averaging 15.4 points, 2.9 rebounds, 4.1 assists and shooting 43.3% from the field and 78% from the free throw line. She started in 34 of the team's 36 games, scoring in double figures 27 times with a career-high of 31 points in a 76-68 home victory Jan. 30 over Tennessee. She was named to the All-Final Four team, scoring 21 points in the national title game.