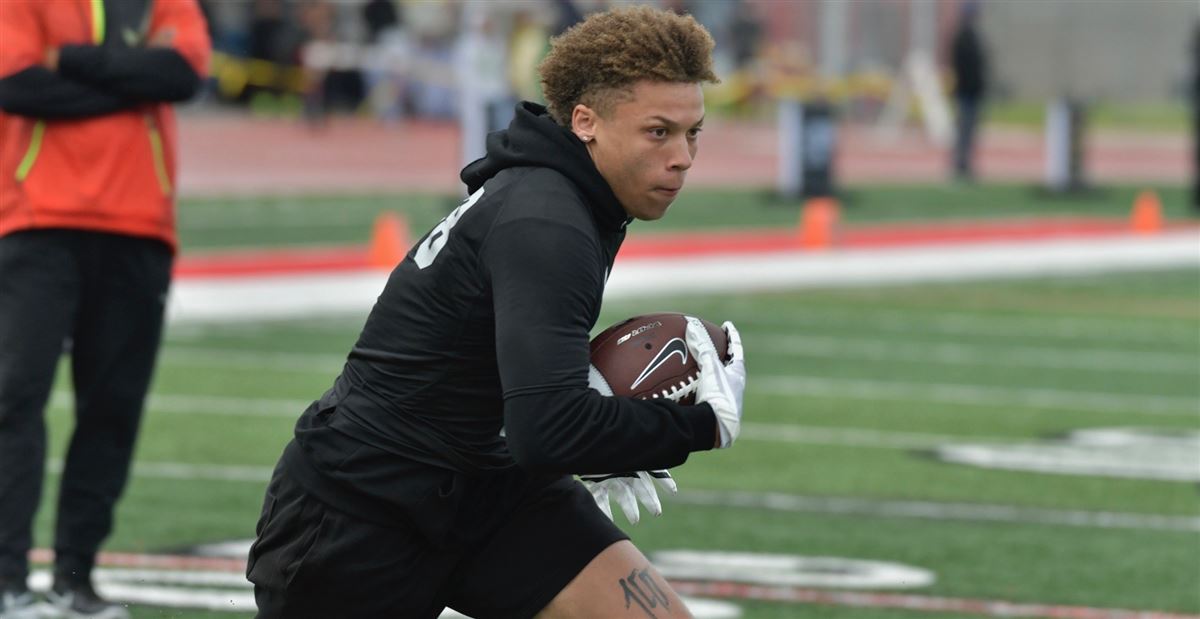 LSU went out west and got another California prospect Saturday afternoon as Calabasas, Calif., native and four-star wide receiver Jermaine Burton committed to play for the Tigers.
Burton is the 12th prospect to commit to LSU's 2020 class, which now ranks No. 2 in the country according to 247Sports Composite Team Recruiting Rankings.
He chose LSU over a litany of other Power 5 schools, including Alabama, Georgia, Tennessee, Miami and UCLA.
247Sports lists him as a four-star prospect with a Composite rating of 0.9806, making him the No. 7 receiver in the country according to that rating system.
The 6-foot-1, 195-pound speedster makes the decision after spurning Alabama and visiting LSU earlier in the week.
Photo Courtesy of 247Sports