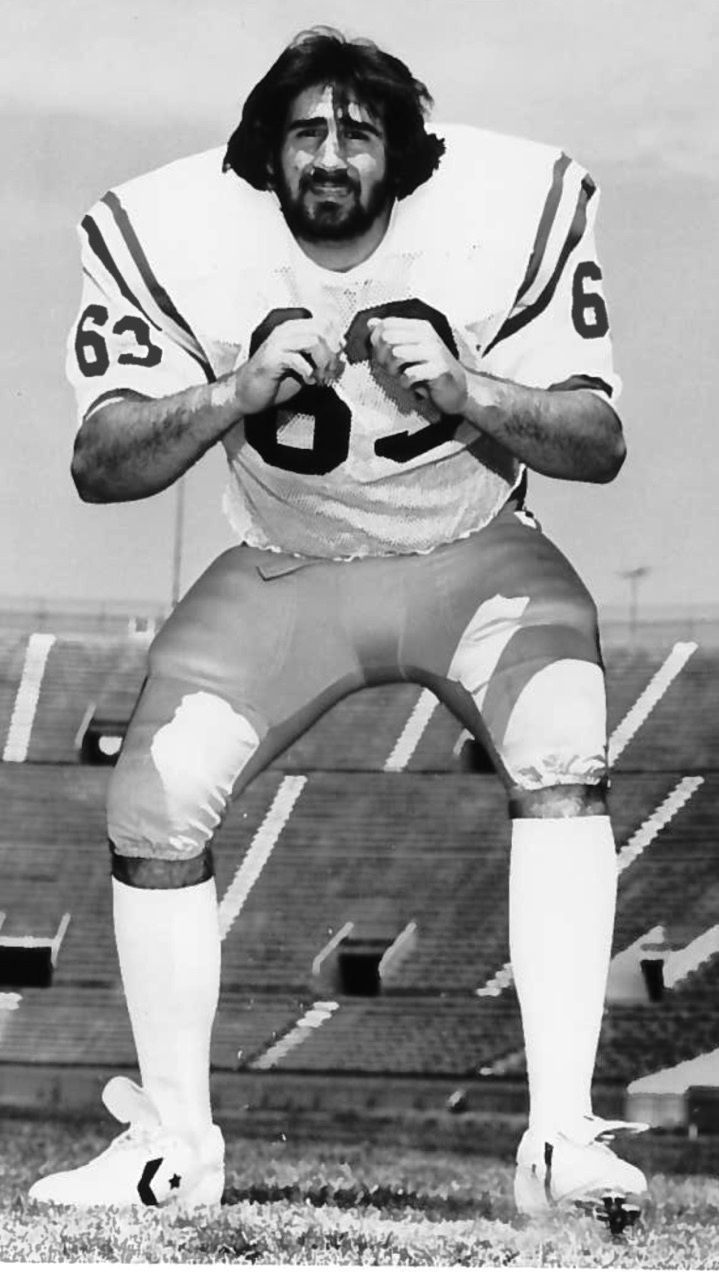 A former LSU offensive lineman with a long track record of success as a high school football coach in the state died this week of a heart attack. He was 59.
Charlie Cryer was serving in his first season as defensive coordinator at Vandebilt Catholic when he suffered a heart attack earlier this week preparing for football practice.
"It is very tough for us," Vandebilt Catholic football coach Tommy Minton told the Houma Courier. "He was a very good football coach and person. He's a good friend of mine for a long time. It's a huge loss for Vandebilt and the Louisiana High School coaching community."
Cryer is a native of Shreveport where he graduated from Woodlawn High School. He was the recruit that met with then LSU head football coach Bo Rein during a recruiting visit in Shreveport. Rein's plane, which was scheduled to return to Baton Rouge after that visit, veered off course and crashed in the Atlantic Ocean.
Cryer signed with LSU where he played for coach Jerry Stovall, lettering in 1981-82.
With a coaching career that spanned more than 30 decades, primarily in Louisiana, Cryer had a career record of 87-64 in 15 seasons as a head coach. He reached the pinnacle of his career in 2003 when he led Vermilion Catholic to the Class 1A state championship over Kentwood.
He was named the state's Class 1A Coach of the Year that season for his efforts.
"I would have to say the state championship was really special," Cryer said prior to the start of the 2018 season where he was the head coach at Pope John Paul II. "No one thought we could beat Kentwood, and we did. It was a big upset. Those kids are in their late 30s now, and I stay in touch with them. It was a great time."
Cryer spent two years as head coach at Merryville (1998-99) and Oberlin (2000-01), three at Vermilion Catholic in Abbeville (2002-04), St. Mary's in Natchitoches for five seasons (2009-13), three at St. Louis Catholic is Lake Charles and three more at Pope John Paul in Slidell.
Cryer dealt with health-related issues while at Pope John Paul where he had a liver transplant following a diagnosis of non-alcoholic cirrhosis two years ago.
Cryer's daughter Kacie served as the head women's basketball coach at McNeese State for five years (2017-21), while his son Chris served on his staffs at St. Louis and Pope John Paul. His brothers Johnny and Bo have coached at several high schools I the Lake Charles area that included Pickering, Rosepine and Leesville.