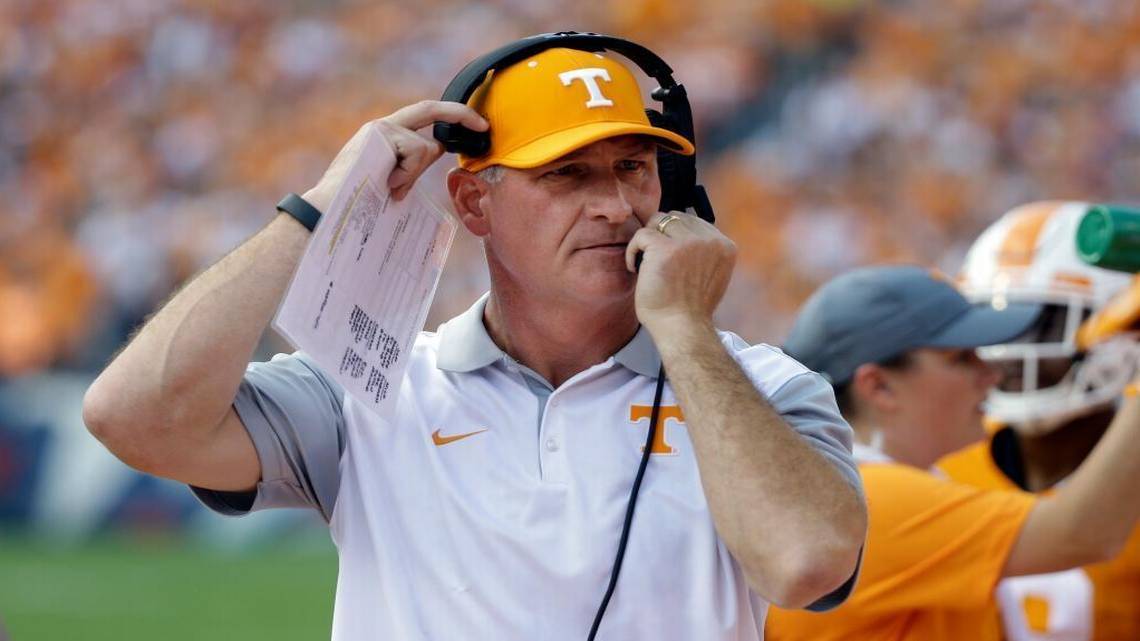 The football coaching transactions at LSU continued Tuesday with head coach Brian Kelly promoting a senior defensive analyst to an on-field position and hiring another analyst, per several reports.
Less than a week after transitioning Brian Polian from special teams/recruiting coordinator to an off-field role in 2023, Kelly has made John Jancek his new outside linebackers coach. He will also oversee special teams, On3Sports reported first.
LSU confirmed the news with a release on Jancek's hiring.
"John is a veteran SEC coordinator who possesses a great deal of knowledge as it relates to the scheme we teach," Kelly said. "He's earned this opportunity and we are excited about this new challenge for him."
Polian is expected to assist with the team's roster management, NCAA transfer portal and NIL. In his first season as special teams coordinator after joining Kelly from Notre Dame, LSU ranked 130 of 131 in the ESPN College Power Index efficiency rankings for special teams in 2022.
Jancek served in analyst role last season and was promoted to fill Polian's vacant position, giving LSU 10 full-time, on-field assistant coaches.
Jancek's coaching career includes stops at Georgia, Tennessee, Kentucky and Cincinnati. He coached linebackers at Georgia from 2005-08 before being elevated to co-defensive coordinator in 2009. In his five seasons at Georgia from 2005-09, the Bulldogs won 48 games, made a pair of BCS Bowl appearances, won the 2005 SEC title and finished ranked in the Top 10 three times.
He followed that with three seasons as defensive coordinator at Cincinnati from 2010-12 helping lead the Bearcats to back-to-back 10-win seasons in 2011 and 2012.
"I'm super excited about the opportunity to be back with Coach Kelly," Jancek said. "I love his vision and the way he leads the program. LSU is great place and I couldn't be happier for the chance to remain here and be part of what we are building.
"I have been involved with special teams my entire career so the opportunity to lead our special teams is something I'm very excited about. We have a great group of young men on our team and I can't wait to get started."
Jancek got his start in coaching as a graduate assistant on Kelly's first staff at Grand Valley State in 1991.
Former UConn head coach Bob Diaco, who spent three years with the Huskies, has joined the LSU staff as an analyst. He was also the defensive coordinator at Notre Dame, Nebraska, Purdue and Cincinnati and has also been a special teams coordinator.