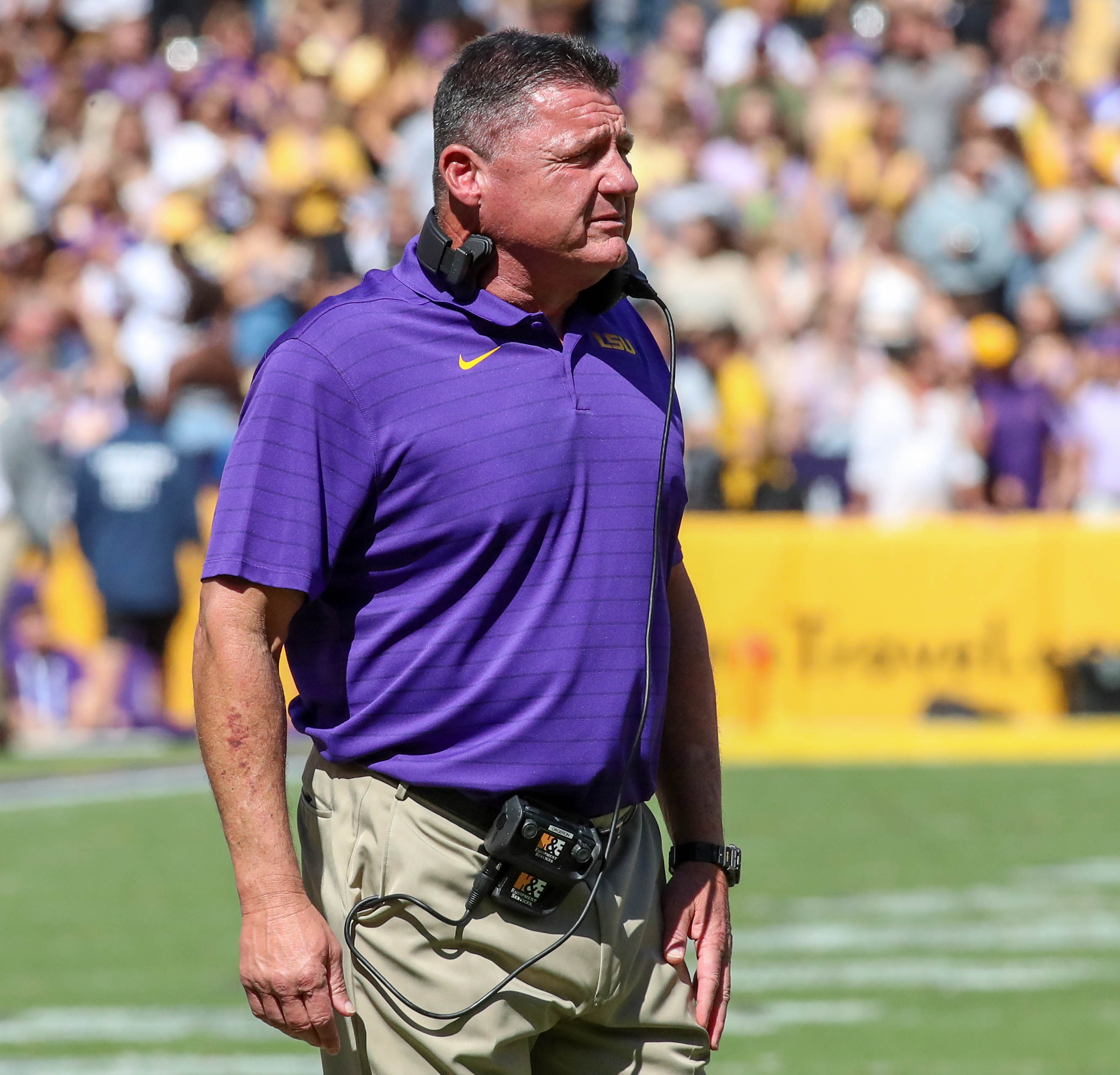 Former LSU football coach Ed Orgeron has been dropped from a lawsuit accusing the school of failing to report gender discrimination and sexual misconduct cases on campus.
Attorneys presenting 10 current and former LSU students dropped Orgeron and 12 other defendants from the lawsuit. The original lawsuit included 19 total defendants.
The remaining defendants include the LSU Board of Supervisors, executive deputy athletic director Verge Ausberry, senior associate athletic director Miriam Segar, former Title IX coordinator Jennie Stewart and associate dean of students Jonathan Sanders.
The plaintiffs, who are all female, also dropped allegations that LSU violated the Racketeer Influenced and Corrupt Organizations Act (RICO Act), a federal law often used to prosecute organized crime.
LSU is still accused of violating federal laws against gender discrimination.
The lawsuit was amended after U.S. District Judge Wendy Vitter ordered the plaintiffs to address the defense's claim that the racketeering allegations had passed the deadline to be tried in court.
Orgeron and his company, "O" The Rosy Finch Boyz LLC, were no longer listed in the amended complaint filed on Monday. Also absent were the Tiger Athletic Foundation (TAF), former LSU President F. King Alexander and former athletic director Joe Alleva.
LSU associate athletic director Sharon Lewis was also dropped from the lawsuit. Lewis has filed a separate lawsuit against LSU claiming she has been a victim of retaliation for attempting to report sexual harassment allegations against former football coach Les Miles.
The lawsuit still claims Orgeron failed to properly report rape allegations against former start running back Derrius Guice. LSU disassociated from Guice in April 2021, barring him from the athletic department and removing his statistics from the record books.
Orgeron reached a separation agreement with LSU in October following a 4-3 start. He coached his last game on Nov. 27, a 27-24 win over Texas A&M at Tiger Stadium.
LSU agreed to pay Orgeron a $16.9 million buyout in 18 installments through Dec. 2025. The length of the buyout was believed to secure Orgeron's cooperation in any pending litigation.
His overall record at LSU was 51-20 in six seasons, including a 15-0 finish and national championship in 2019.
LSU hired Notre Dame's Brian Kelly to replace Orgeron on Nov. 30.