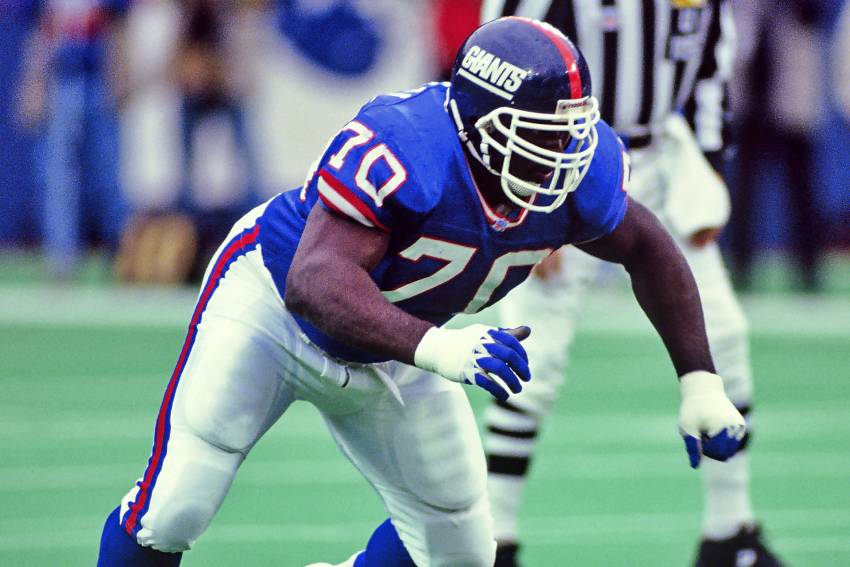 Former LSU defensive tackle great Leonard Marshall had an even greater run in the NFL with the New York Giants, playing on two Super Bowl-winning teams.
His impact in New York, where he played 10 of his 12 years in the league, was rewarded recently when the Giants announced that Marshall and six other players would be going into the club's 'Ring of Honor'.
Marshall was selected along with Ottis Anderson, Joe Morris, Rodney Hampton and Jimmy Patton. The group will be recognized Sept. 26, when the Giants host the Dallas Cowboys at MetLife Stadium.
"It puts a whole emphasis of respect on what I did, what we did, collectively as a football team," Marshall told Giants.com. "For my guys from 1986 and for my guys from 1990 and teams that I played on, it's a big deal. I'm happy for that."
Marshall, 60, was a four-year letterman from 1979-82 at LSU, where he finished with 180 tackles and five sacks. In his final season he was voted the team's Defensive MVP with 53 tackles and four sacks, and was inducted into the school's Hall of Fame in 2008.
New York drafted Marshall in the second round of the 1983 draft.
The native of Franklin in St. Mary Parish spent 10 years with the Giants, capturing Super Bowl titles in 1986 and 1990. He had three seasons of double-digit sacks that included a high of 15.5 to go with a career-best 99 tackles in 1985.
Marshall, a 2008 inductee into the Louisiana Sports Hall of Fame, had three sacks apiece in each of his team's Super Bowl victories. He wound up playing one year with the New York Jets and one with the Washington Redskins, then retired in 1994. Marshall ranked third in Giants history with 79.5 sacks, trailing only NFL Hall of Fame selections Michael Strahan and Lawrence Taylor.
"We are proud to add these deserving and legendary figures in Giants history to our Ring of Honor," Giants co-owner John Mara said. "Each of the players was among the very best at his position to wear a Giants uniform. All of them helped our franchise win championships and enjoy long-term success."
Marshall registered 714 tackles in a 12-year career that spanned 177 games and included 11 postseason appearances.