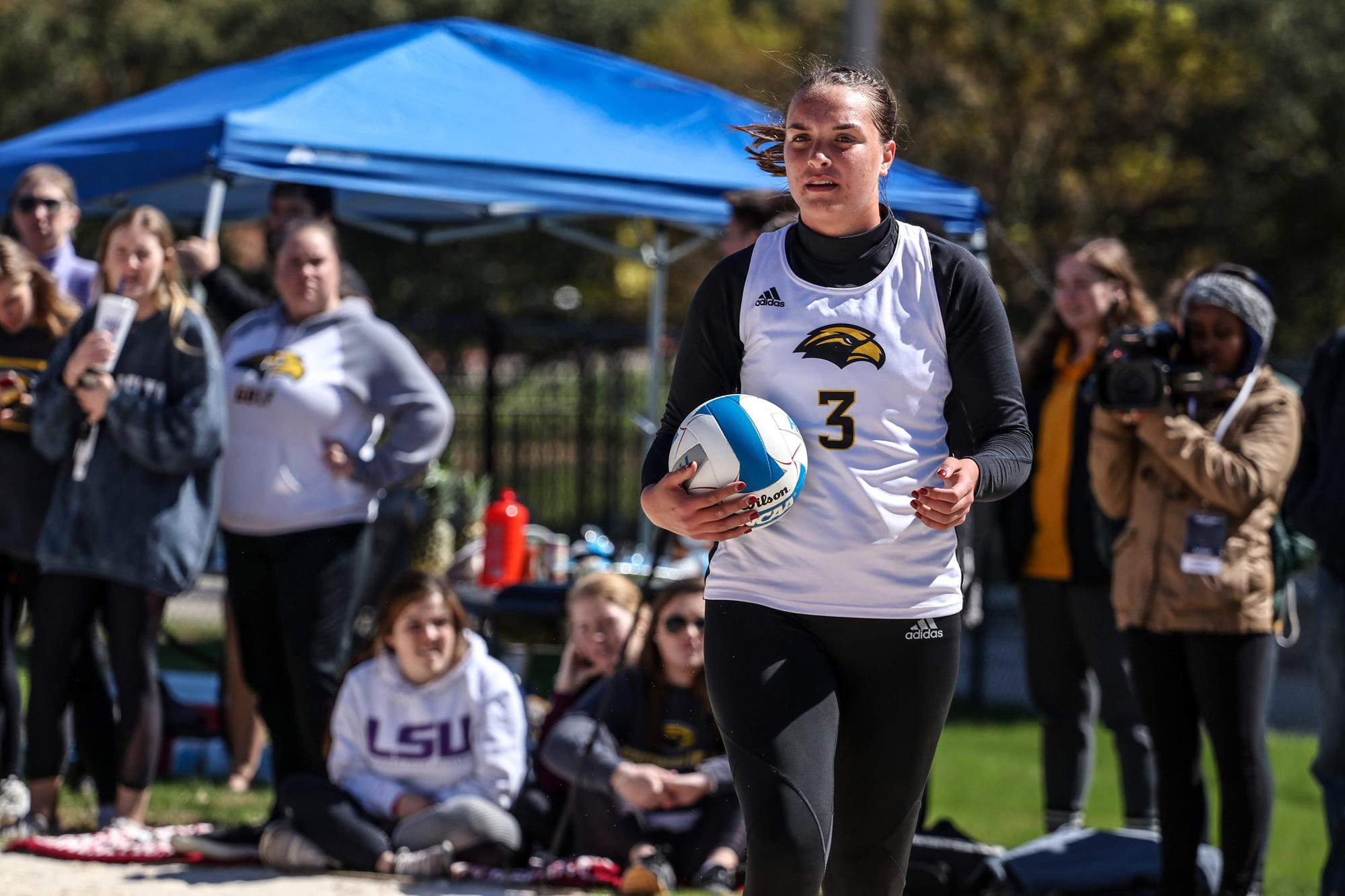 LSU's nationally ranked beach volleyball program has signed the daughter of an NFL Hall of Famer.
Coach Russell Brock announced Thursday that the Tigers have signed Southern Mississippi graduate transfer Breleigh Favre. She is the daughter of NFL Hall of Fame quarterback Brett Favre and his wife Deanna, who played collegiate basketball at Pearl River (Mississippi) Community College.
"We are excited to add Breleigh to our roster," Brock said in a release from the team.
"We've always respected her ability and her energy when we've played against her for the last four years. We are looking forward to working with her to continue her growth as a player and we're anticipating that she will really positively impact our beach family with her work ethic and personality."
Breleigh Favre played both indoor and beach volleyball for Southern Miss.
After playing indoor in 2017 and 2018, Favre moved to the sand and was on the school's inaugural beach volleyball team in 2019. With 36 career victories, she is the fourth winningest player in school history.
Favre has played in tournaments at LSU's beach volleyball stadiums in each of the past three seasons.
LSU also recently received a commitment from another famous offspring with a Class of 2024 recruit Zoe Taylor. She is the daughter of NFL Hall of Fame defensive end Jason Taylor and younger sister of current LSU freshman tight end Mason Taylor.