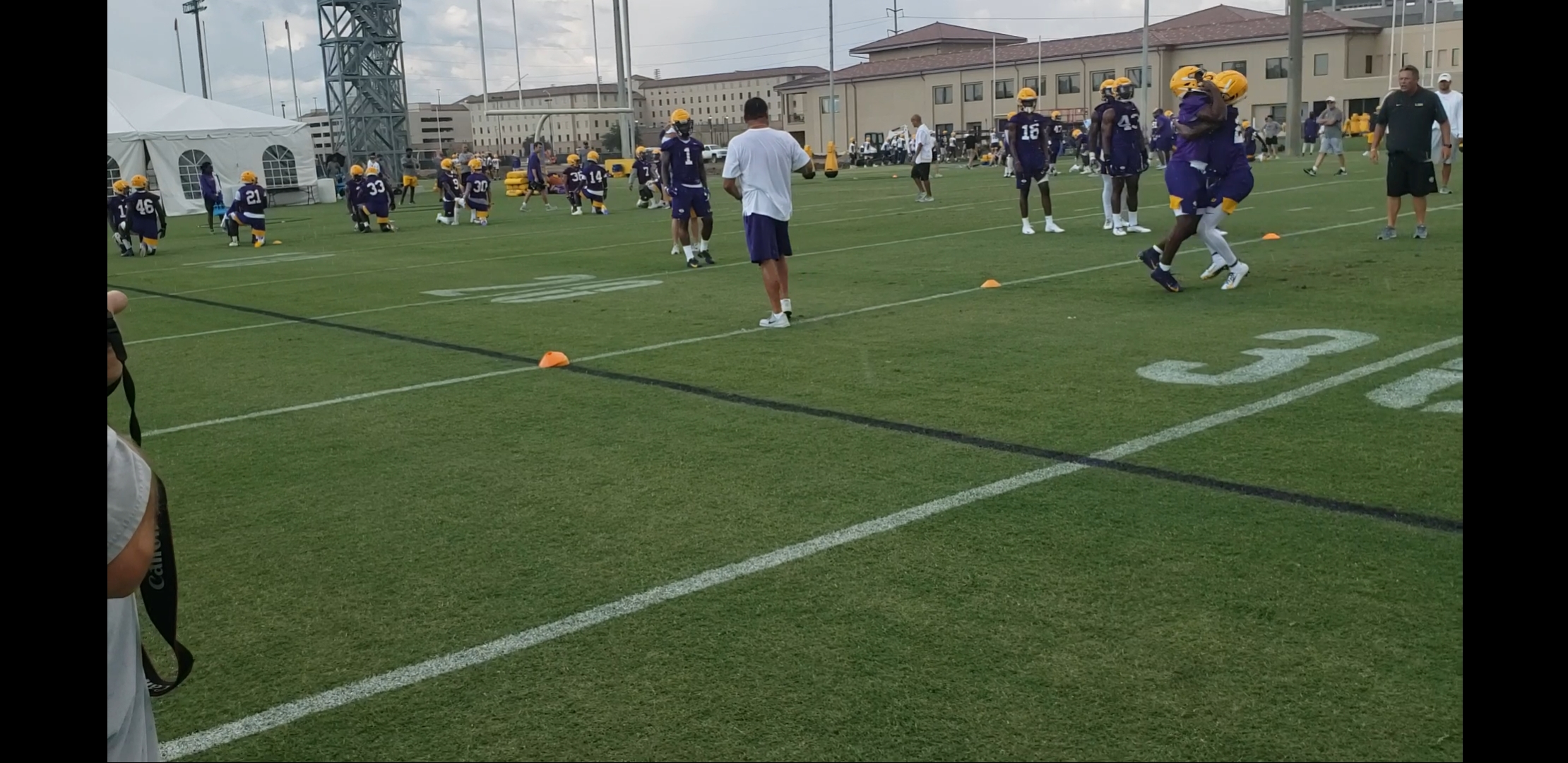 LSU had one of two missing athletes on offense return to action during the second day of practice.
As expected, senior tight end Stephen Sullivan was in attendance after missing the first day of camp busy with graduation festivities.

Wide receiver Dee Anderson remained out of practice after failing conditioning tests at the start of camp.
OFFENSIVE CONSISTENCY
The offense opened practice the same way it did yesterday, running a running back screen pass with its first three units to get warmed up.
Afterward, however, the wide receivers split off from the rest of the offense and worked separately as a group for the next 15-20 minutes before returning to the offense.
On defense, the Tigers worked on a myriad of drills from pass rushers exploding off the line while staying low to defensive backs working on coming down with tough interceptions.
Tyler Shelvin and Siaki "Apu" Ika, who are competing for the starting nose tackle position were seemingly connected at the hip, doing drills one after another, with Shelvin going first.
VIDEOS: