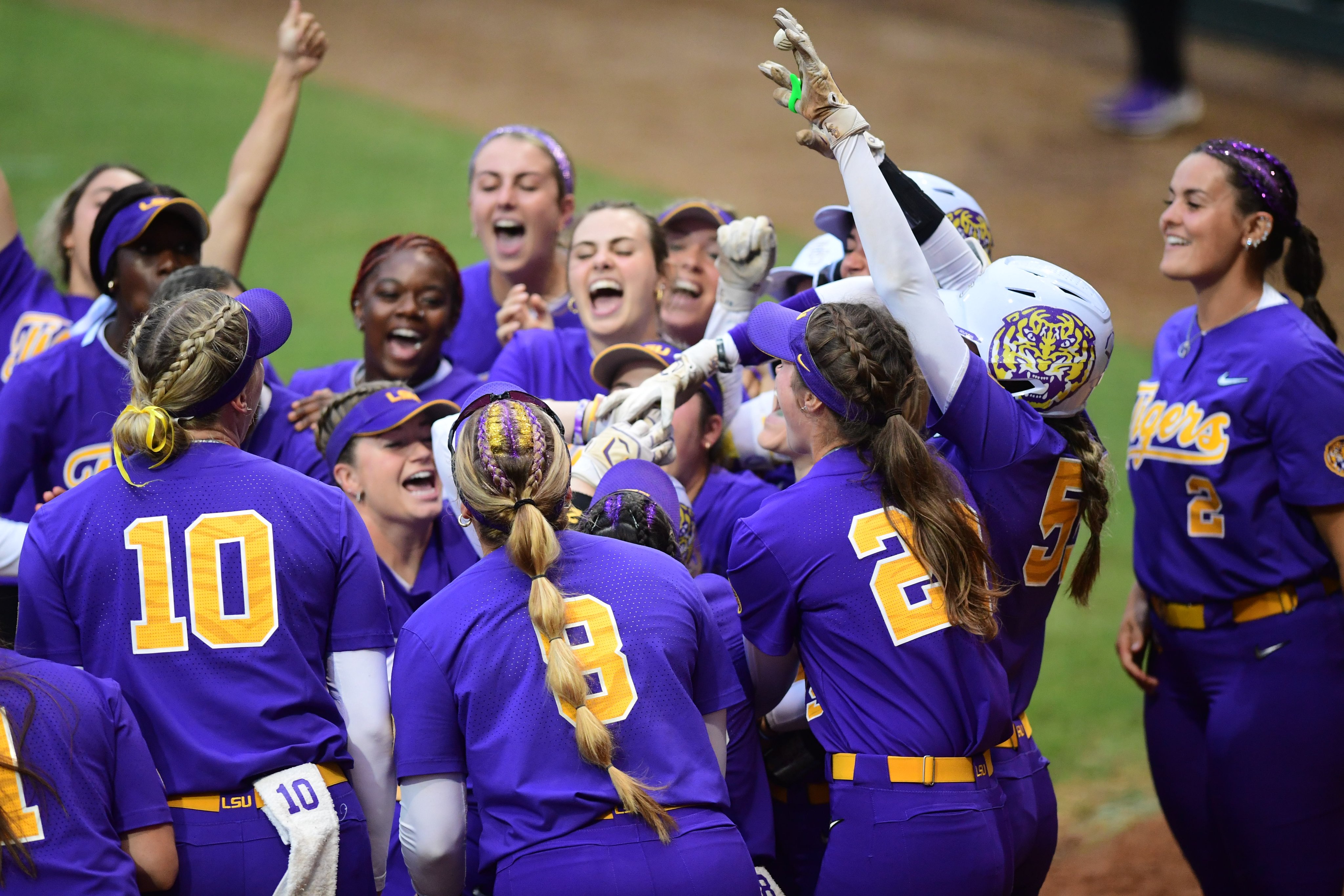 LSU pitcher Raelin Chaffin flirted with a shutout and Georgia Clark sparked a three-run fourth inning to lead No. 12 LSU past Missouri, 3-1, on Friday in a Southeastern Conference victory over Tiger Park.
Chaffin (5-1) came within a mistake away from her fourth shutout of the season. She lost her shutout bid in the seventh inning on Katie Chester's solo homer – the fourth hit she allowed – to go with a walk and two strikeouts.
"We played much better than yesterday," LSU softball coach Beth Torina said. "We got a big performance from (Raelin) Chaffin. She came out confident and did exactly what she's capable of."
LSU (32-7, 5-6 in SEC) will go for the series win against Missouri (23-11, 3-11) at 1 p.m. Saturday. The game will streamed on the SEC Network+ channel and will be broadcast locally by 107.3-FM.
Clark moved into fourth on the school's career home run list with a lead-off homer in the fourth inning – her eighth of the season – to break a scoreless tie. It was the 38th homer of Clark's career.
LSU, which outhit Missouri 8-4, scored all three of its runs in the inning off losing pitcher Laurin Krings (8-9). Following Clark's homer, Ali Newland (2-for-3) singled to left field, stole second and moved to third on a groundout and scored on Taylor Pleasants' RBI-single up the middle.
The Tigers made it 3-0 after McKenzie Redoutey doubled and Savannah Stewart drove in her with a run-scoring single to center.