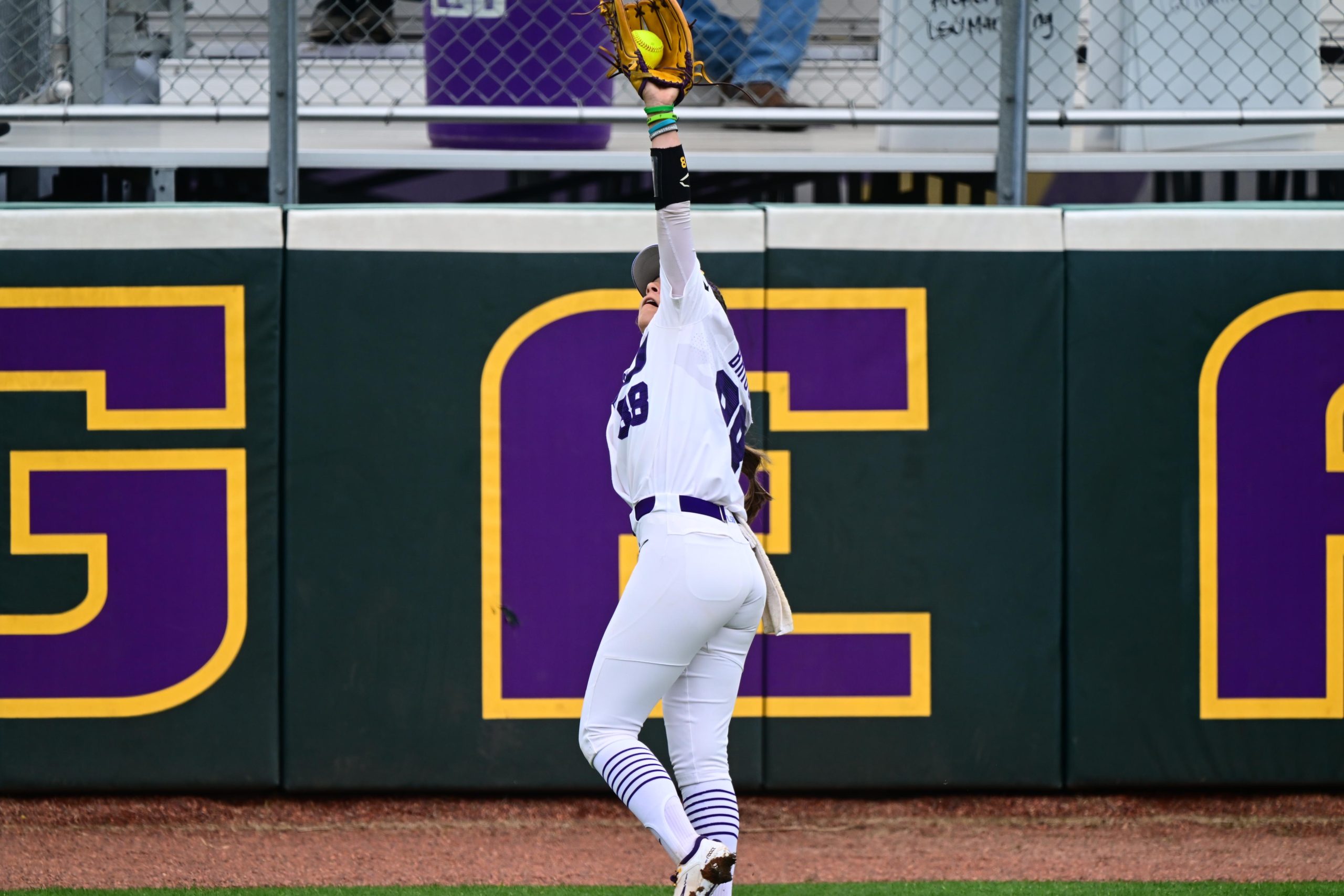 Graduate student Ali Kilponen bounced back with a solid effort in the circle, and teammates Ali Newland and Georgia Clark each supplied home runs, in LSU's 9-1 run-rule victory Saturday over Missouri to close out their Southeastern Conference series at Tiger Park.
No. 12 LSU (33-7, 6-6 in SEC) won the series 2-1 with consecutive victories over Missouri (23-18, 3-12).
"They were awesome today," LSU softball coach Beth Torina said. "It was a really good day for our offense. We played like ourselves. It's a 56-game season, so expecting them to play perfect in all 56 games is very unrealistic. We had a bad day Thursday, but the key is to come back after a bad day, and our team was able to do that."

In Thursday's series opener, Kilponen (9-4) suffered the loss in relief after allowing three runs (two earned) on four hits in 2.1 innings of work.
Kilponen responded in Saturday's start with her 10th complete game of the season. She allowed a run on Alex Honnold's solo homer in the third and four hits overall with no walks and a strikeout.
She received a sterling defensive play in the top of the third when center fielder Ciara Briggs, last year's Collegiate Gold Glove winner, went back on a ball over her head for a leaping catch just before the warning track with runners on first and second base. The long drive off the bat of Katie Chester resulted in the second out of the inning and Kilponen struck out Chantice Phillips to end the inning.
LSU collected 10 hits off four Missouri pitchers with starter Jordan Weber taking the loss. She was tagged for three runs on two hits in one inning.
Newland led LSU with a 2-for-3 performance and along with Clark and Karli Petty drove in two runs apiece.
LSU took a 2-0 lead in the second inning on Newland's two-run homer – her third of the year – with Clark aboard and Danieca Coffey drew a two out, bases-loaded walk to score Taylor Pleasants.
After Missouri made it 3-1 on Honnold's homer, LSU scored six times on seven hits in the fourth.
McKenzie Redoutey, who led off the inning with a single, came around to score on a wild pitch and Coffey followed with a run-scoring single to right field.
LSU had a stretch with four consecutive hits that included Briggs' single, Petty's 2RBI-double down the line in right and Clark's two-run homer – her eighth of the season – to center field.