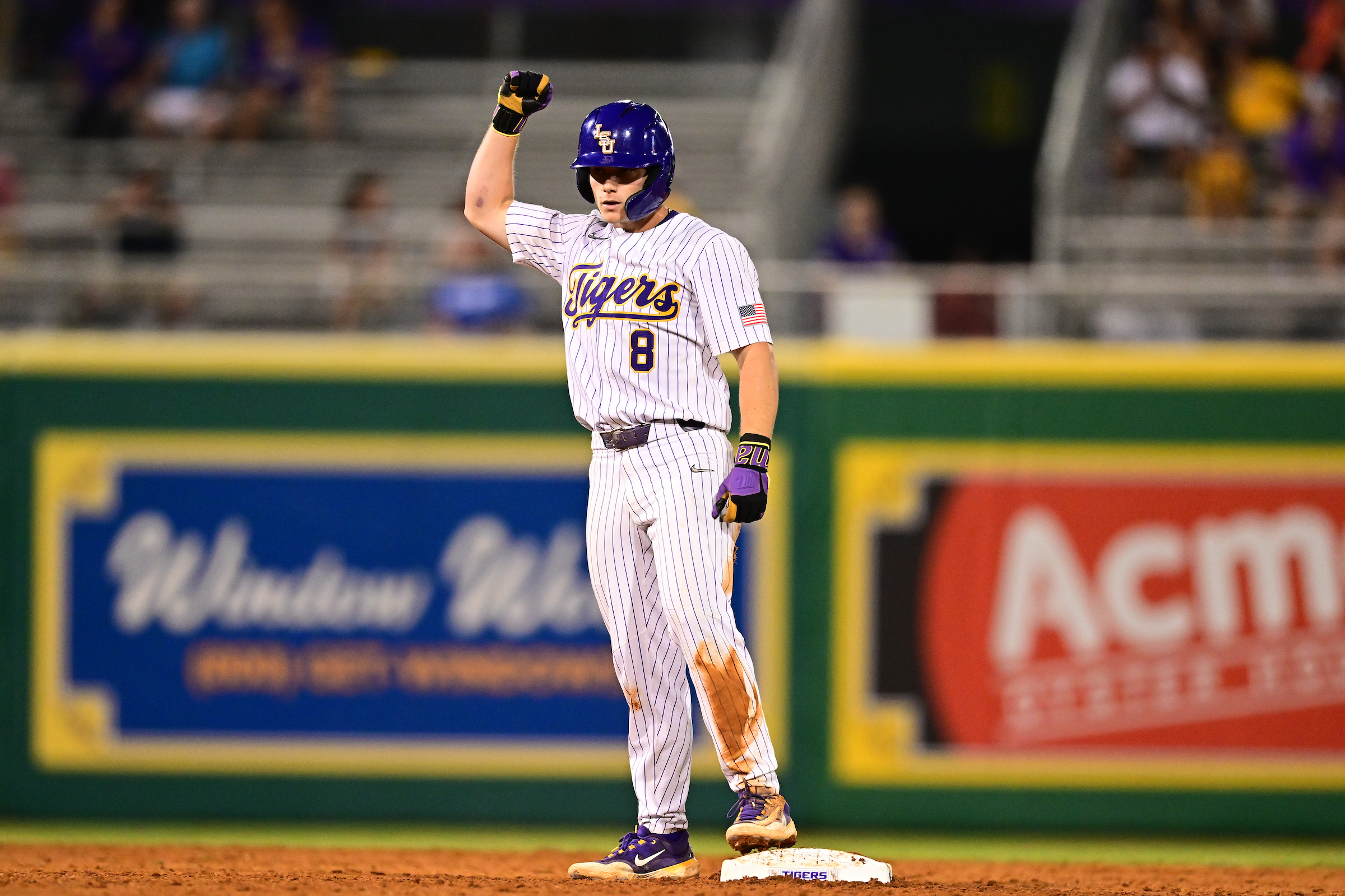 When LSU needed him the most, Gavin Dugas delivered and No. 1 LSU evened its Southeastern Conference series against No. 3 South Carolina, 8-7.
No quit in us.@gavin_dugas04 | SECN+ pic.twitter.com/KHnQwdujn2

— LSU Baseball (@LSUbaseball) April 7, 2023
Instead of a winner-take-all game Saturday, weather postponed the final and the game won't be made up.
LSU (26-5, 7-4 in SEC) left Columbia, South Carolina with a split against South Carolina. The Tigers, who travel to Tulane for a 6 p.m. game Tuesday, trail Arkansas (25-6, 8-4) in the SEC Western Division.
Dugas was big time in LSU's comeback win on Friday. His clutch two-out grand slam to left field wall the score at 7-7 in the top of the eighth inning and it could not have come at a more opportune time.
It literally salvaged the series in Columbia, South Carolina.
Dugas' slam may prove to be one of the biggest plays of the season when all is said and done. That's because after blowing LSU out in the series' first game on Friday, 13-5, the Tigers just could not seem to overcome the Gamecocks in Friday's first game of a scheduled doubleheader.
"What our guys do best is stick together," LSU baseball coach Jay Johnson said, "so I'm really not surprised this happened. It's a testament to them, both in their ability and their heart. That's why we're ranked No. 1. What you just saw in that game, along with talent, is why we're the No. 1 team in the nation."
Dugas hit his second grand slam of the season and 10th homer of the year.
Cade Beloso came through an inning later with the go-ahead hit, an RBI-single in the top of the ninth, scored Dylan Crews reached on a lead-off walk, to give LSU its first lead of the series, 8-7.
Freshman Gavin Guidry (2-0) struck out three South Carolina's in the bottom of the ninth to pick up the win. He worked the final 1.2 innings, allowing no runs on one hit with one walk and three strikeouts.
South Carolina jumped out to an early lead in game two, scoring four runs in the second inning on only one hit.
A two-run home run by Jordan Thompson, his second homer in two days, and a solo shot from Tommy White to lead off the inning, allowed LSU to cut the lead to 4-3 in the top of the fourth.
South Carolina then added three more runs in the bottom of the fifth to go back up by four runs, 7-3, as the Gamecocks knocked Garrett Edwards around with three singles, a fielder's choice and a RBI walk before Edwards left the game with an undisclosed injury.
Griffin Herring relieved Edwards and forced Michael Braswell into a 6-4-3 double play and then struck out Evan Stone to stop the bleeding.