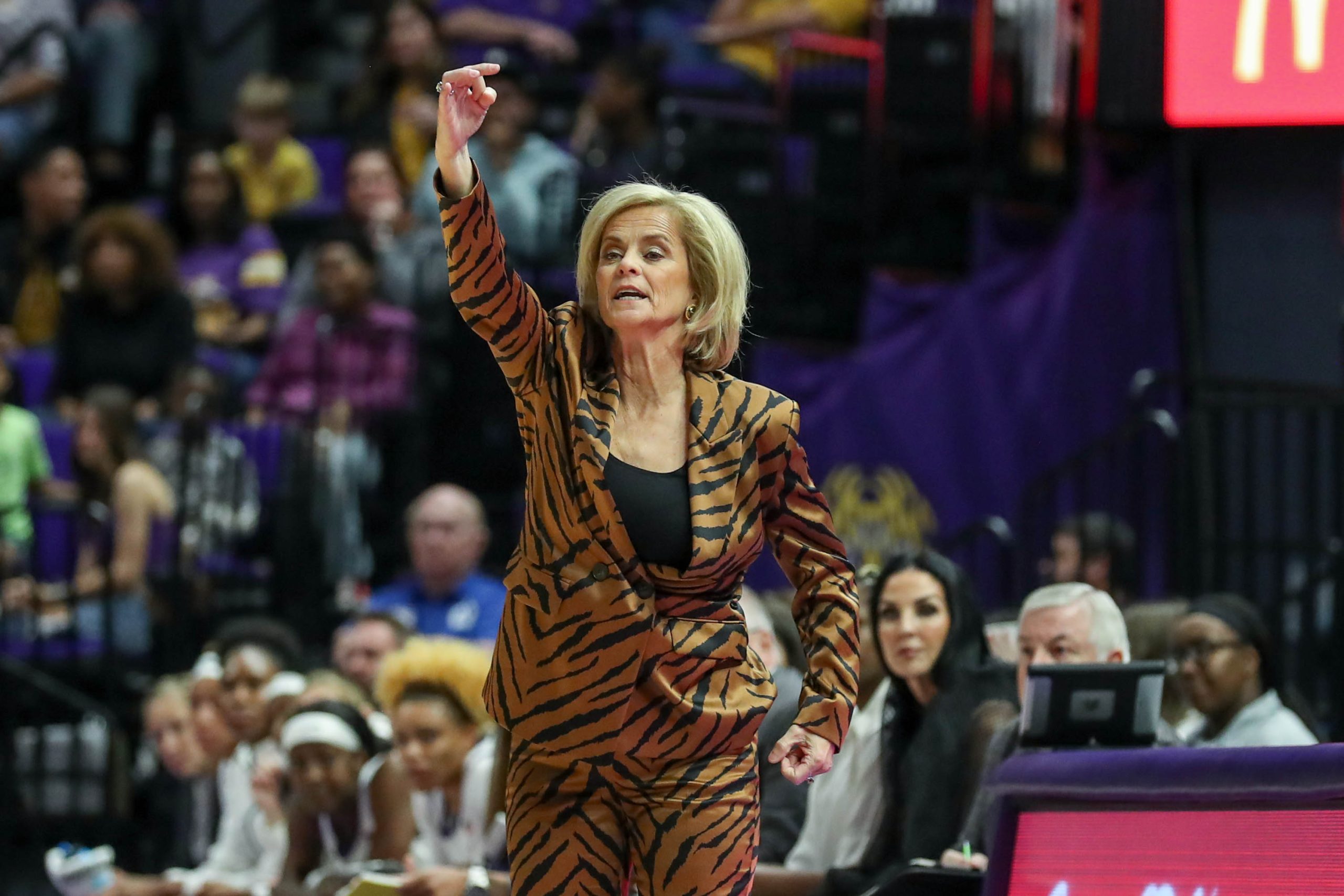 LSU women's basketball coach Kim Mulkey tried to impress upon her team before they played Sunday at top-ranked South Carolina that regardless of the result, there were still four important Southeastern Conference games remaining.
Now everyone gets to see if the Tigers, who lost 88-64, were truly listening.
No. 5 LSU (23-1, 11-1 in SEC) returns to action for the first time since its first loss of the season, hosting Ole Miss (20-5, 9-3) at 8 p.m. in the Pete Maravich Assembly Center. The game will be televised by the SEC Network and broadcast locally by 107.3-FM.
"I didn't make the game too big," Mulkey said. "I said it's a grind. We're trying to finish February and these same four teams are trying to win one more themselves to finish high and to get a NCAA bid."
LSU players had the day off Monday before returning to practice Tuesday and Wednesday in preparation for Ole Miss which is fourth in the SEC standings.
"I would imagine they're going to bounce back. Competitors do," Mulkey said. "The game is not going to be a reflection of what happened in the last game. February is a grind. It will be a grind these last four games and it will have nothing whatsoever to do with the outcome of the South Carolina game. Everybody's just trying to win one more."
LSU had its school-record win streak snapped and dropped into second place in the SEC standings. The Tigers got an up-close look at the distance that remains between them and the top rung of women's college basketball.
Less than two full seasons into her rebuilding of LSU's program Mulkey's 49-7 and has the Tigers pointed in the right direction with a No. 5 ranking this season and nation's top incoming signing class for next season.
Fifth-year senior guard Alexis Morris performed at an elite level Sunday, pushing aside an early knee injury to score a game-high 23 points. Sophomore forward Angel Reese, who was in the conversation for national Player of the Year, had her school-record streak of consecutive double-doubles stopped at 23 games. He scored 16 points on 5-of-15 shooting and wound up with a season-low four rebounds.
"I don't like to get my butt handed to me on national television. That's not the first time," Mulkey said. "That's part of the process. I'm going to ask each player, 'What did you learn'? What can you do better? Was the moment too big for you? If it was, tell me why? It was good for our program. It's the next step in where we're trying to go. Those kids aren't going to be devastated in there. They're going to be disappointed, but you move on."
Reese leads the SEC in scoring (23.2) and rebounding (15.29) with Morris (14.3) ranking 13th in scoring and fourth in assists (4.33).
LSU looks to close out its last four games over the next 1 ½ weeks with home games against Ole Miss and Mississippi State (Feb. 26). The Tigers have back-to-back road games Sunday at Florida and Vanderbilt next Thursday.
The SEC Tournament is March 3-5 in Greenville, South Carolina.
"I would like to host a first and second round game here," Mulkey said of her objectives. "And (to) keep winning will do that for you and if it doesn't, then we're not going to change a (selection) committee's mind."
LSU won 68-64 last season at Ole Miss which featured one of the league's top players in 6-foot-5 center Shakira Austin who graduated.
Senior guard Angel Baker, who scored a team-high 20 points in that game, is ranked 12th in the league in scoring (14.8 points). The Rebels also have a pair of other double-figure scorers in 6-1 junior forward Madison Scott (11.9, 8.8 rebounds, 51.6 FG%) and 6-1 junior forward Snudda Collins (10.0) Senior Marquesha Davis (9.9, 4.9 rebounds) is a transfer from Arkansas.
The two teams defensively are among the SEC's best with Ole Miss (54.72) and LSU (55.67) ranked second and third in points allowed, respectively.
"They haven't played us," Mulkey said. "They haven't played South Carolina yet, but they've taken care of business in the SEC to put themselves in a position to finish in the top four. We've done the same. This a very important game. It's not any more important to them as it is to us."