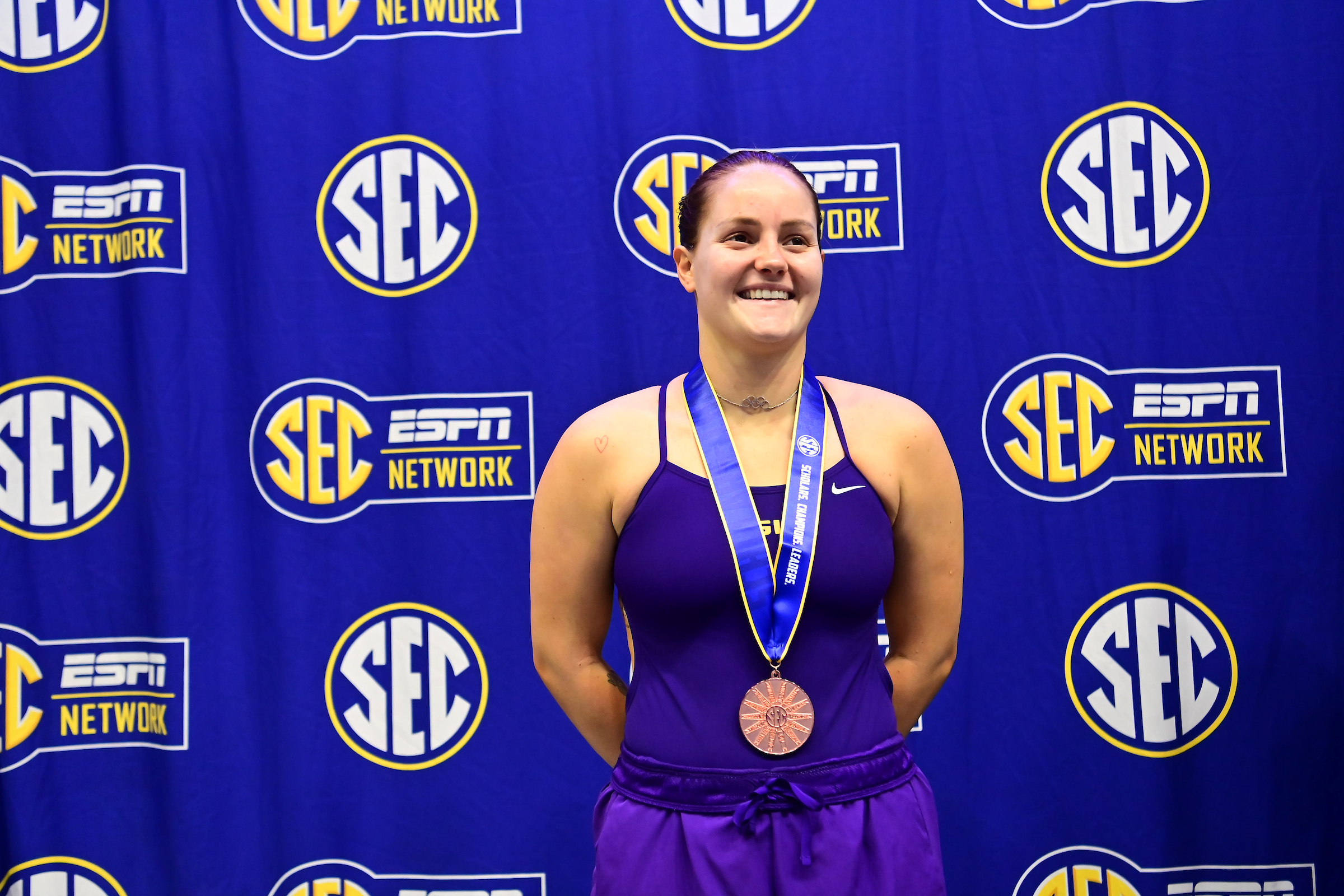 LSU diver Chiara Pellacani was third in the three-meter springboard – the first medal of the day – to help the Tigers to the lead in the first day of the 2023 SEC Championships at the Rec Center Natatorium in Bryan-College Station, Texas.
LSU had 178 points to lead Florida (150) and Kentucky (149).
LSU's Maggie MacNeil added the fastest 50-yard backstroke to her season's resume. Her record-breaking performance took place during the team's eighth-place 200-yards medley in which she teamed with Hannah Womer, Hannah Bellina and Michaela de Villiers to break the existing school record of 1 minute, 36.59 seconds.
LSU's women were fourth in the 800-yard freestyle relay with the team of Katarina Milutinovich, Megan Barnes, Reagan Osborne and Chloe Cheng which their time of 6:22.46 broke the school record which stood since 2016.