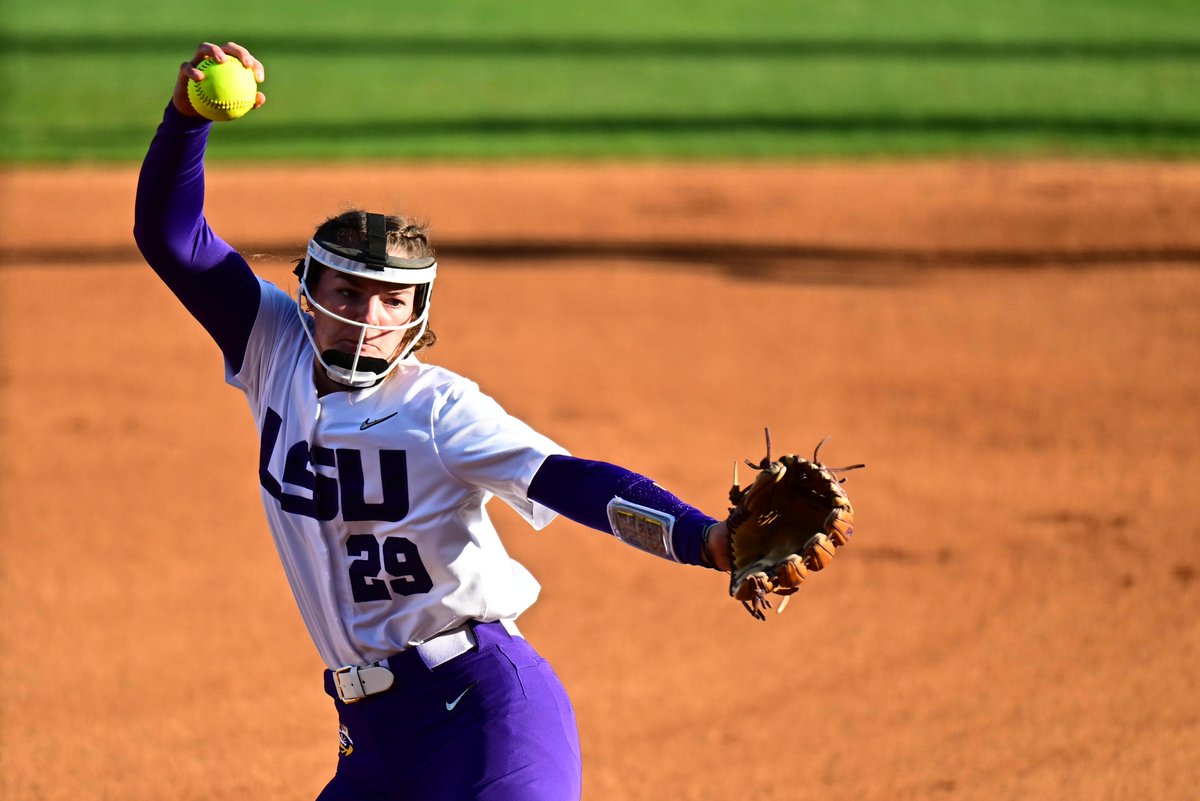 Maybe the sight of LSU standout shortstop Taylor Pleasants batting third in the lineup was an indication of her recovery from a prolonged injury.
Pleasants, who had dropped to seventh in the lineup because of a nagging core injury, went 3-for-4 with a double and two RBIs to back the complete-game pitching effort of Sydney Berzon in a 7-1 victory Friday over Mississippi State at Tiger Park.
No. 15 LSU (35-11, 8-8 in SEC) hosts Mississippi State () in the second game of the Southeastern Conference series at 7 p.m. Saturday. The game will be televised by ESPN2 and broadcast locally by 107.3-FM.
"I thought it was a great win," LSU softball coach Beth Torina said. "It was a team win. We had good pitching on the mound and some good offensive performances. Danieca (Coffey) did a great job leading us off in the first inning and the rest of the team just followed."
Torina, in her 12th season at LSU, coached in her 699th game with the Tigers to surpass former coach Yvette Girouard for the most games coached in school history.
Berzon (13-5) allowed six hits over seven innings, losing her bid for a shutout in the seventh. She walked two and struck out eight, becoming the first freshman since 2015 to reach 100 strikeouts in a season.
LSU had 11 hits with Pleasants leading the way with three. Danieca Coffey, Ciara Briggs and Savannah Stewart all had two hits.
The Tigers loaded the bases on three consecutive singles in the first before taking a 2-0 lead on Georgia Clark's two-run single up the middle. After Ali Newland was hit by a pitch, Karli Petty drove in a run with a sacrifice fly.
Pleasants doubled in a run in the second and LSU extended its lead to 7-0 in the sixth. Pleasants' infield single produced a run and after Clark's walk, Newland's double to center drove in pinch-runners Madilyn Giglio and Mia Townsend.