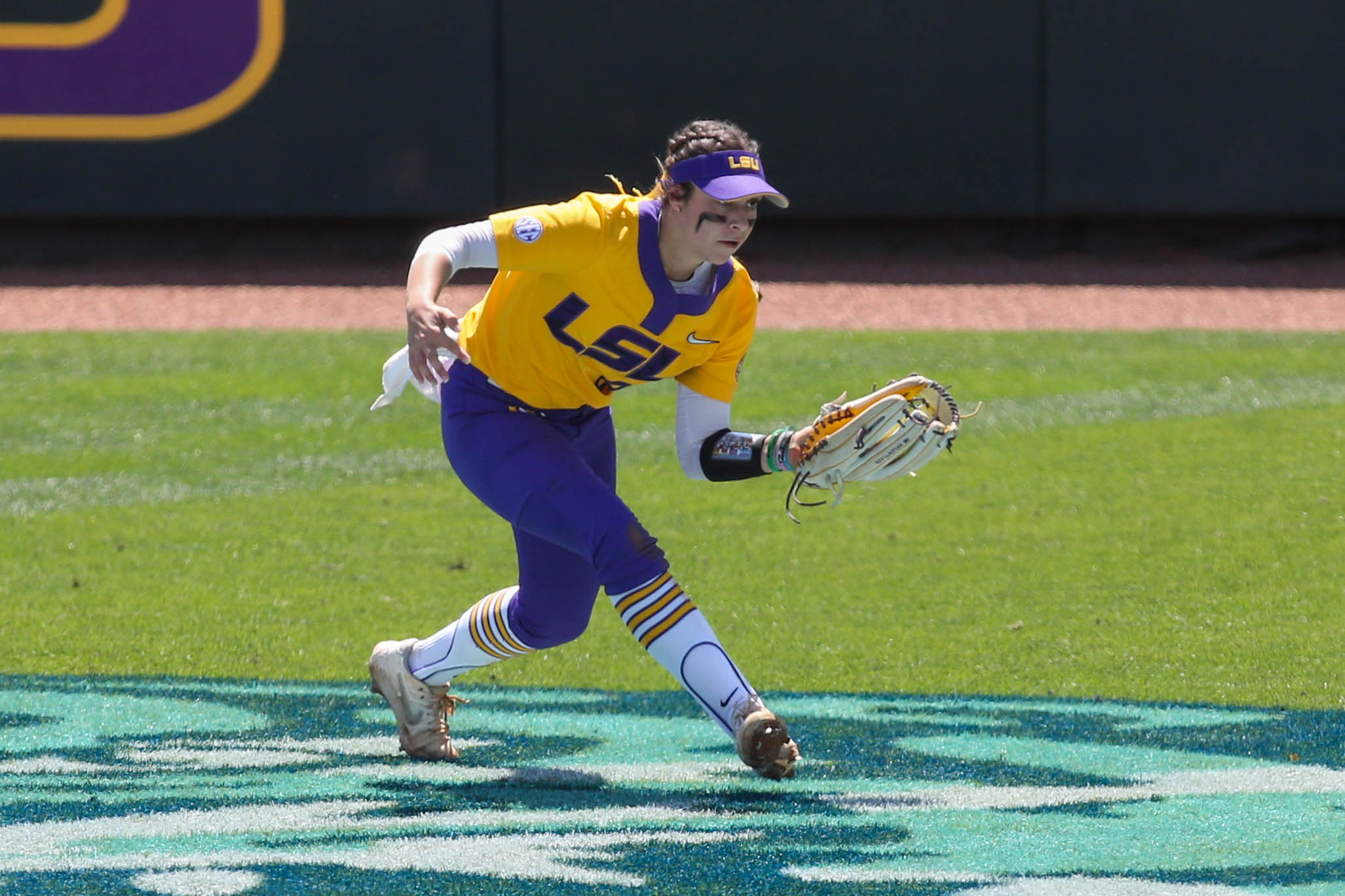 LSU center fielder Ciara Briggs earned the Rawlings Gold Glove Award for the second straight year, the National Fastpitch Coaches Association (NFCA) announced Wednesday.
Briggs concluded the 2023 season, her junior year, with a perfect 1.000 fielding percentage after tallying 83 putouts and four assists in 87 chances in 59 games.
It was Briggs' second consecutive season without committing an error. She ranks No. 7 in program history with a .990 career fielding percentage in 291 chances.
Briggs also finished the season with a .347 batting average behind 68 hits, 24 RBI and a team-high 46 runs scored.
Although Briggs is the only LSU softball player to win the award at the collegiate level, she is the second Gold Glove Award winner in the program's history after A.J. Andrews became the first woman to receive a Rawlings Gold Glove Award in 2016 as a professional outfielder for the Akron Racers.
Briggs is the lone SEC representative among the 2023 winners.