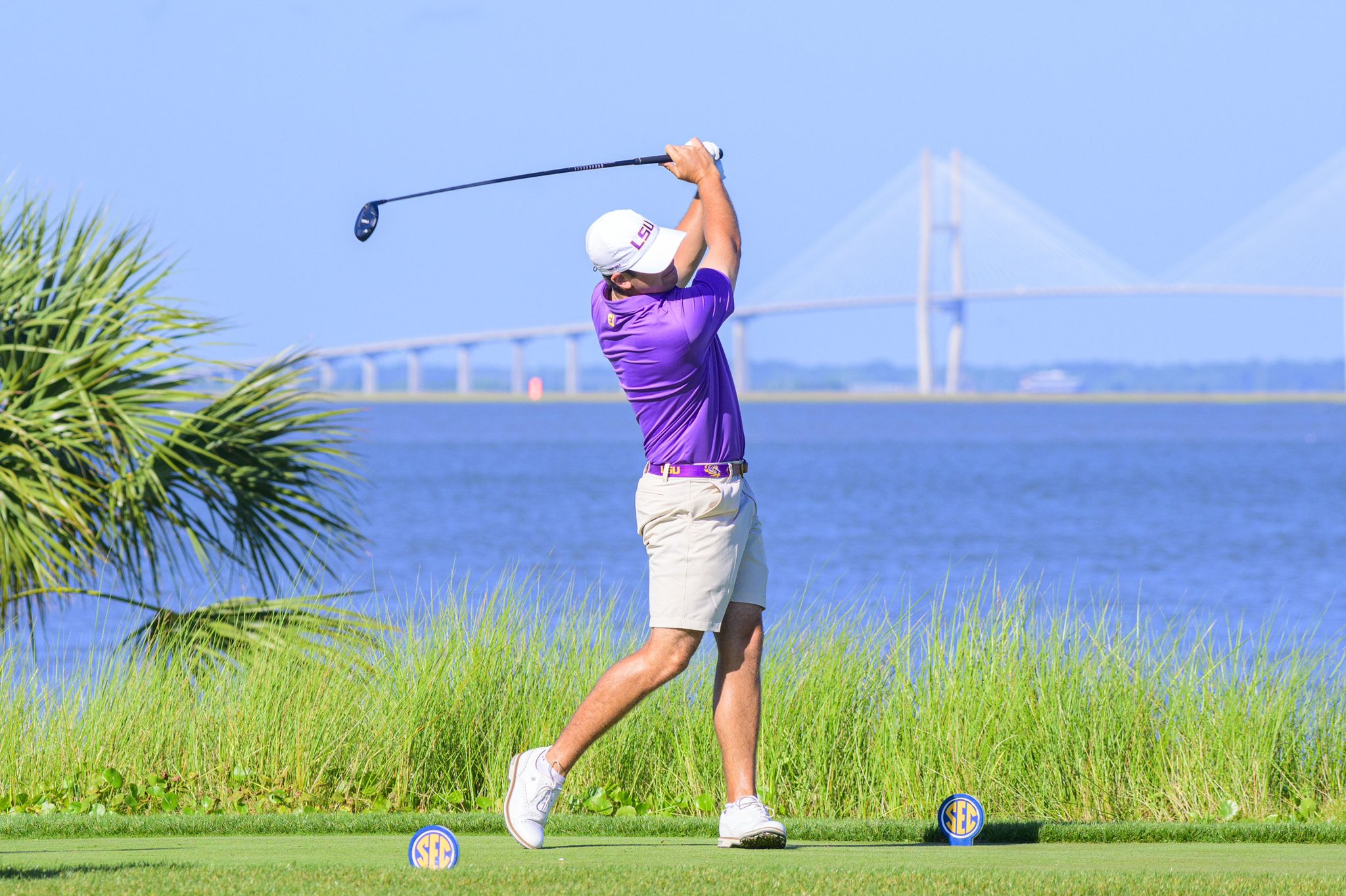 The LSU men's golf team wrapped up play at the SEC Championships on Friday with a final round of 1-over 281, the best round for the Tigers during the three-day stroke play event.
The Tigers finished stroke play in 12th place with a 54-hole score of 7-over 847, which was played on the Seaside Course at Sea Island Golf Club in St. Simons Island, Georgia.
Tennessee finished first in stroke play at 14-under and will be the No. 1 seed in match play when it begins on Saturday. Texas A&M was second at 13-under, followed by Florida (-9), Vanderbilt (-8), Alabama (-8).
LSU had under-par rounds from both Drew Doyle and Nicholas Arcement, while Cohen Trolio (+1) and Connor Gaunt (+2) rounded out the counting scores for the Tigers in Friday. Doyle and Arcement both closed with rounds of 1-under 69. Arcement was added to the lineup on Friday, replacing Luke Haskew who had rounds of 74 and 72 to open the tournament.
Garrett Barber wrapped up stroke play as LSU's top overall finishing, tying for 28th place at 1-over 211 after rounds of 70-67-74.
Doyle jumped 11 spots after his final round of 1-under 69 to finish in a tie for 38th place at 3-over 213 (69-75-69), while Cohen Trolio tied for 47th at 5-over 215 (74-70-71). Gaunt rounded out the 54-hole scoring for LSU at 6-over 216 (69-75-72).
LSU now waits for its NCAA Regional destination, which will be announced on May 3.