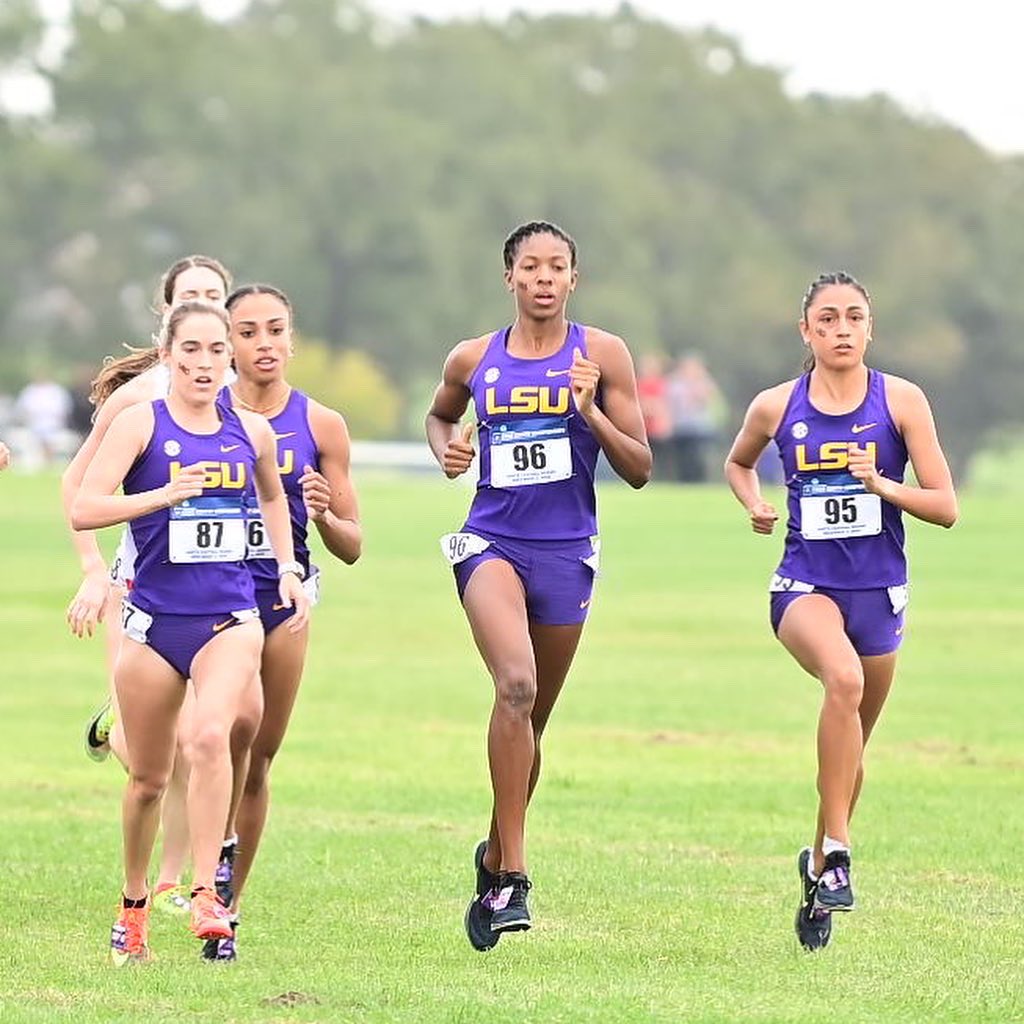 LSU's Michaela Rose was selected Freshman of the Year on the Louisiana Sports Writers Assocation's 2022 All-Louisiana Cross Country team which was released Thursday.
Rose, a native of Suffolk, Virginia, was in her first season with LSU's cross country team and helped the Tigers to a seventh-place finish in the SEC Championships and a program's best third place in the NCAA's South Central Regional.
Rose finished 22nd individually at the SEC meet and 25th in the regional meet. During the season, she recorded a personal-best time of 17 minutes, 16.6 seconds over a 5K course at the Florida State Invitational. She also recorded a PR of 20:32.3 in the 6k at the SEC Championships in Oxford.
LSU was also had representation on the All-LSWA teams by Lorena Rangel-Batres, and Jackson Martingayle.
2022 LSWA Women's Superlative Honors
Women's Runner of the Year – Sophie Daigle, Louisiana
Women's Freshman of the Year – Michaela Rose, LSU
Women's Newcomer of the Year – Tshwanelo Maruping, New Orleans
Women's Coach of the Year – Brock Moreaux, New Orleans
2022 LSWA Women's Cross-Country Team