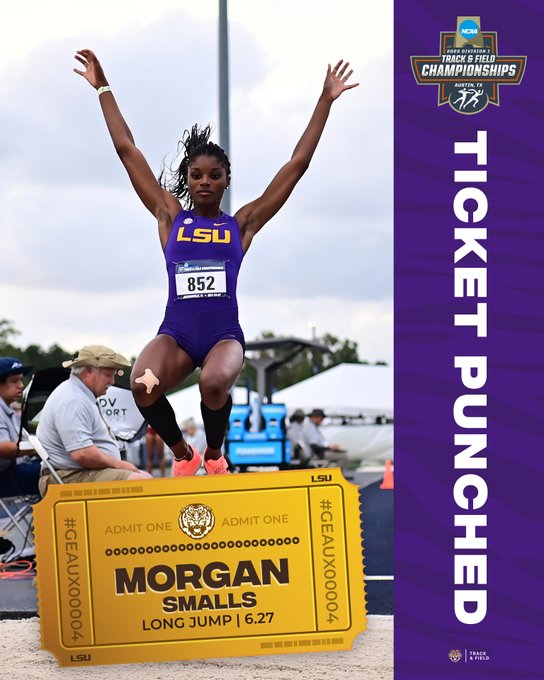 A day after qualifying three men for the NCAA Outdoor Track and Field Championships, coach Dennis Shaver qualified his first women on Thursday for the June 7-10 event in Austin, Texas.
Long jumper Morgan Smalls qualified for the NCAA meet with a seventh-place finish at 20 feet, 7 inches. She will be participating in the high jump on Saturday at North Florida's Hodges Stadium in the NCAA East preliminaries.
To qualify for the NCAA Championships, athletes must finish in the top 12 of an event and top 12 of a relay. The men's quarterfinals are scheduled for Friday.
LSU was able to advance 12 participants through to Saturday's quarterfinal round, including three in each of the 100 hurdles and 200 meters.
Alia Armstrong managed to qualify in the 100 hurdles with the second fastest time of 12.62 seconds followed by Shani'a Bellamy (12.98) and Leah Phillips (13.07).
Thelma Davis won her heat in the 100 (11.21) and was fifth in the 200 (22.99), while Favour Ofili (22.69) and Brianna Lyston (22.75) both moved on to the quarterfinals in the 200.
Lorena Rangel-Batres qualified for the quarterfinals with fourth place in the 1,500 (4:22.22) along with Mikayla Rose and Cindy Bourdier in the 800 and Bellamy and Garriel White in the 400 hurdles.