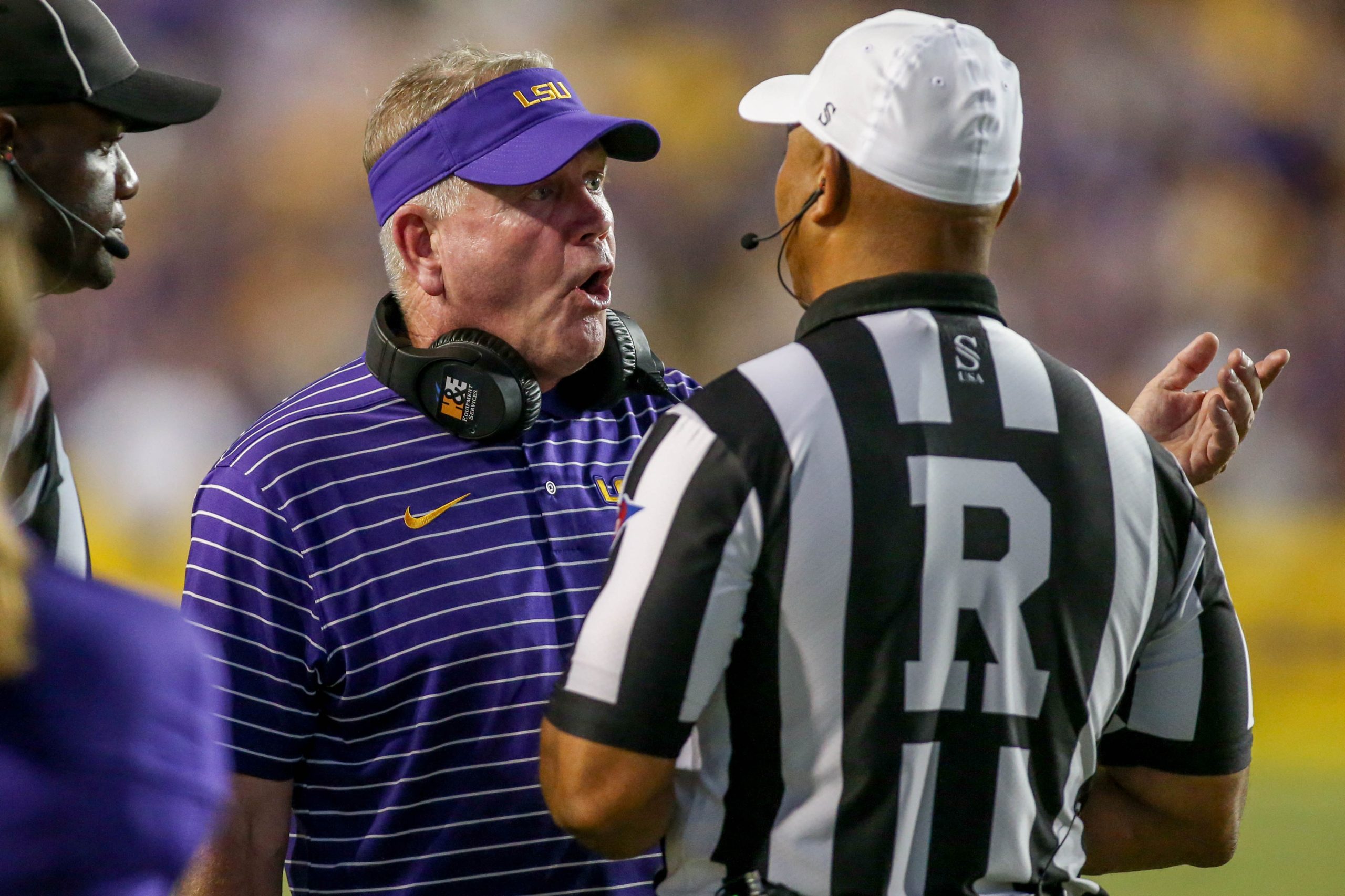 In his first season LSU coach Brian Kelly has done a masterful job of maintaining perspective.
Never has he discounted the potential of his program. That began in the wake of a 24-23 season-opening loss to Florida State or getting hammered 40-13 at home in October by Tennessee.
Kelly always pointed toward the signs of growth, both on and off the field, that showed up regularly on his radar and he wanted to remind those of the steps the Tigers were taking.
Accountability. Culture. Winning.
These were the bywords Kelly and his staff began implementing upon their arrival a year ago and after one season, it's obvious that process has taken root.
With red, black and white confetti falling from above Atlanta's Mercedes-Benz Stadium on Sept. 3, a tribute to Georgia winning the Southeastern Conference Championship 50-30, Kelly didn't stray too far away in his appreciation for what his team accomplished in 2022 and where the Tigers are headed.
"Well, I don't think there's anything that can take away from what this team accomplished on the field relative to winning an SEC West championship. They won that on the field," Kelly said afterward. "What I think it does is it brings into light clearly the progress that we've made and the things that we have to continue to work on."
Kelly may have struck it rich when LSU lured him away from Notre Dame with a 10-year, $95-million contract. The Tigers also presented a wealth of resources and a national brand to attract the kind of elite athletes that would help him reach the zenith of college football for the first time in his longtime career.
When he took over, the state of LSU's program was in shoddy shape and the anthesis of the 2019 team that set the college football world on fire by winning the national championship with a 15-0 record. The Tigers limped to the Texas Bowl with 39 scholarship players and lost to Kansas State, finalizing the program's first losing record (6-7) since 1999.
Kelly's more buttoned-up approach resulted in greater structure and responsibility, traits that would define this year's worst-to-first evolution.
The Tigers, selected to fifth in the Western Division at SEC Media Days in July, instead were perched atop the division with a 6-2 record, earning what many observers believed to be an unlikely trip to the SEC Championship Game.
To his credit Kelly never lost sight of his team's accomplishment, amid Georgia's show of superiority.
"We've got to continue to develop our football team," Kelly said. "This foundation is really strong, and we'll be able to continue to build on it. But I don't believe that the gap is something that we can't continue to close and get back here again next year. That will be our goal, to get back here and to win it."
At first blush, LSU's resembled a depth-thin team, leaking oil trying to get to the finish line with four inflated tires. There's been a noticeable difference in the team's lack of vigor since a 32-31 overtime win over Alabama, easily the Tigers highwater mark under Kelly this season.
The Tigers opened the SEC Championship Game with a greater sense of urgency, matching touchdowns with Georgia, until the Bulldogs flexed their muscle, looking the part of a defending national champion.
LSU had already suffered one cruel blow, allowing a touchdown after Georgia blocked a field goal and returned it 96 yards for a score when the Tigers' field goal team looked puzzled, believing a live ball rolling around on the field was off limits.
Georgia made LSU pay for a second, albeit bizarre miscue, when Jayden Daniels was intercepted when his pass attempt bounded off the top of the helmet of a prone Jack Bech.
One play later, quarterback Stetson Bennett threw his second of four first half touchdowns to power Georgia to a 35-10 halftime advantage. The Tigers played the second half without Daniels, who reaggravated an ankle injury, and became more one dimensional with reserve Garrett Nussmeier passing for a career-high 294 yards, two touchdowns and an interception.
Nussmeier threw touchdowns of 34 yards to Malik Nabers and 32 yards to Jaray Jenkins, part of LSU's 502-yard passing total. The Tigers produced season highs against Georgia's vaunted defense of 30 points and 545 total yards.
LSU continued to battle, though, but was thwarted in potentially pivotal moments. Josh Williams was stopped for no gain on fourth-and-one and Nussmeier was intercepted in the end zone early in the fourth quarter, enabling Georgia to stretch out its lead and win its first SEC Championship Game since 2017.
"I think for everybody, it clearly defines who we want to be and that we're not there yet. That's OK," Kelly said. "We're not happy that we're not the SEC champs. That's not what we wanted today. We wanted to win this game.
"But we know where we're at," Kelly said. "We've clearly talked about what we need to do to be the SEC champs. That's OK. We need to go to work and get better at the things necessary for us to be better collectively, individually and as a football program."