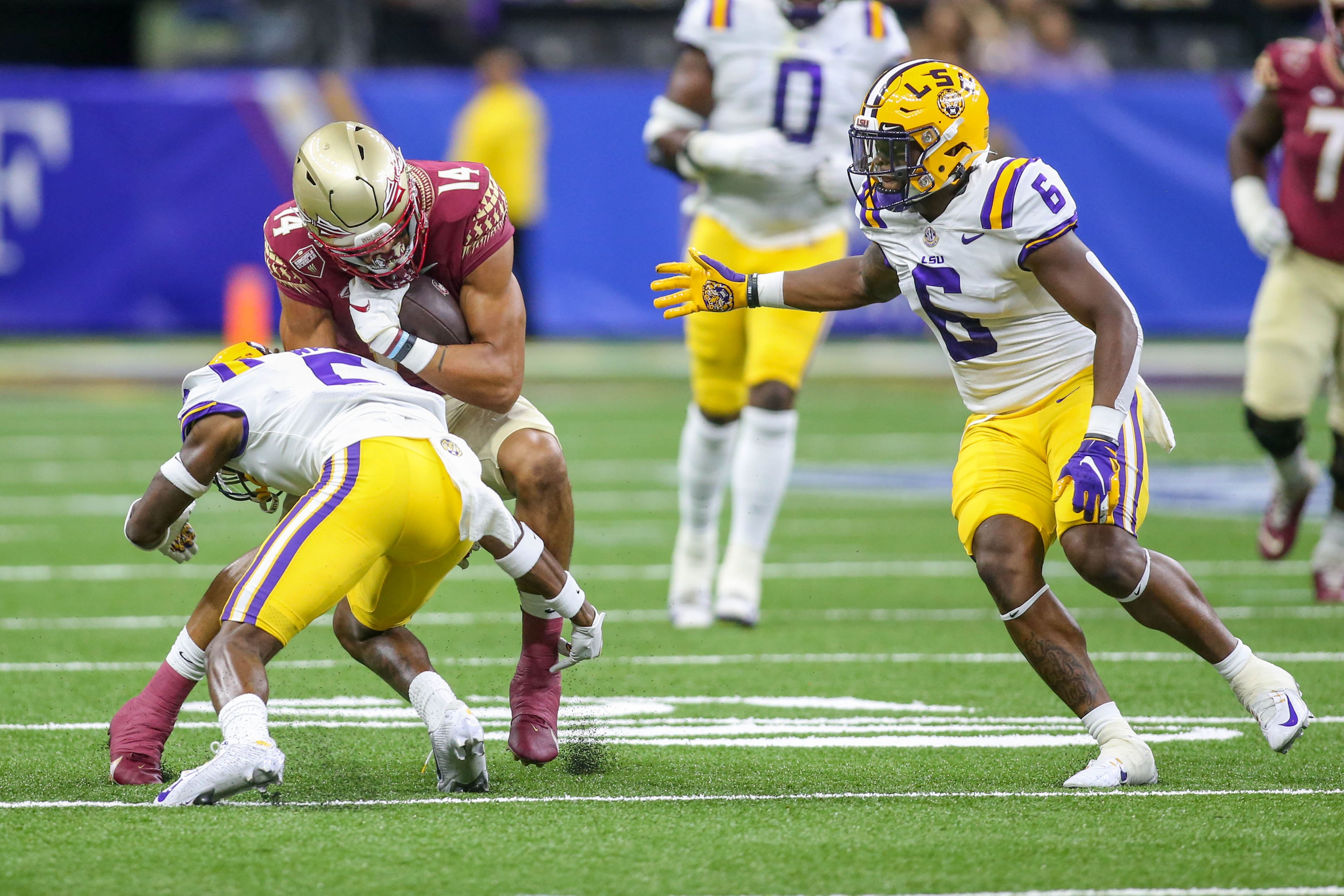 LSU junior cornerback Mehki Garner accepted an invitation Thursday to play in the East-West Shrine Bowl, an indication he's departing for the NFL Draft and has finished his college career.
The East-West Shrine Bowl released the information on its Twitter account, acknowledging Garner had accepted an invitation to its 98th annual game, Feb. 2 game at Allegiant Stadium in Las Vegas, Nevada.
The game matches the best senior college football players in the country to display their skills in front of NFL scouts.
The 6-foot-2 217-pound Garner started in 12 of 13 games for LSU after playing the previous three seasons at UL-Lafayette. Even with one year of eligibility remaining, the native of Mesquite, Texas participated in LSU's Senior Night on Nov. 19 against UAB.
Garner registered 43 tackles, a career best, with, 1 ½ tackles for loss with eight passes defensed in one season for the Tigers. He had a career-high six tackles in the team's season-opening loss to Florida State.
Garner moved into a starter's role for the Sun Belt Conference champion Ragin' Cajuns in 2021 and led the team with three interceptions. He was named to the All-Sun Belt Conference's third team.
He started in 33 of 39 games during his career with 105 tackles, five TFLs, forced two fumbles, had 26 passes defensed and three interceptions.