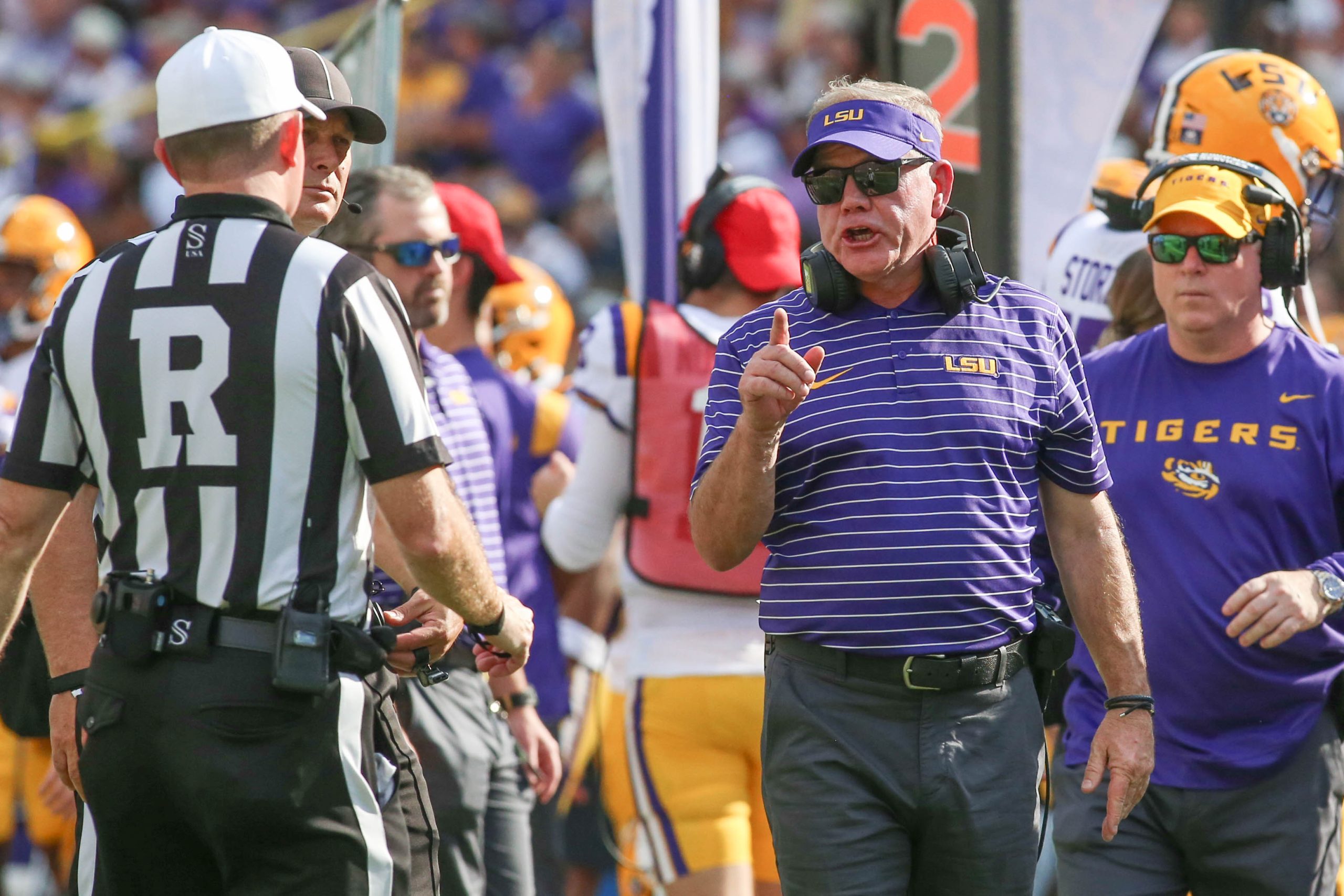 With the final two pieces of the puzzle joining the program earlier this month, LSU's 14-member transfer portal signing class has been ranked the nation's second best, according to 247Sports.
The Tigers added a class weighted more toward the defensive side with 11 players expected to fill vital roles during the 2023 season which kicks off Sept. 3 against Florida State at Camping World Stadium in Orlando. ABC will televise the 6:30 p.m. contest which is expected to be a matchup of top 10 teams.
Second-year football coach Brian Kelly unveiled his transfer portal class in waves – initially releasing seven players on Dec. 23. He followed that with the release of three more players on Jan. 12, added two more on Jan. 19 and March 7, respectively, before rounding out the class with two additional players in May.
"It's important that when you add transfers to your roster, they have the traits we are looking for as we continue our mission to graduate champions," Kelly said in January. "Along with the outstanding group of freshmen we signed on Wednesday, we feel with this group of young men will significantly improve our roster for the present and the future of LSU football."
LSU's class ranked second to Colorado which signed a staggering 50 players. Auburn (21 signees) was third, USC (15 signees) was fourth and Florida State (10 signees) fifth. The Southeastern Conference had one other team – Ole Miss – represented with the Rebels (23 signees) ranked seventh.
The Tigers loaded up on the defensive front and secondary with eight signees combined that includes defensive backs Denver Harris of Texas A&M, Zy Alexander of Southeastern Louisiana, JK Johnson of Ohio State and Duce Chestnut of Syracuse.
Harris is the No. 2 overall player in 247's rankings and LSU secured the signatures of six top 100 players that also included defensive lineman Jordan Jefferson of West Virginia (No. 85) and wide receiver/kick returner Aaron Anderson of Alabama (No. 98).
LSU, which signed 25 high school players in December, rounded out its transfer portal class with the additions of offensive lineman Mason Lunsford of Maryland – the No. 409 player – along with running back Logan Diggs of Notre Dame – the No. 109 player – and safety Andre Sam of Marshall.
Defensive end Paris Shand of Arizona's is the No. 116 player, linebacker Omar Speights of Oregon State is the No. 156 player, defensive end Ovie Oghoufo of Texas is the No. 210 player, defensive end Bradyn Swinson of Oregon the No. 358 player and defensive tackle Jalen Lee of Florida the No. 573 player.
The Tigers were able to sign five players – Alexander (Loreauville), Anderson (Karr), Diggs (Archbishop Rummel), Lee (Live Oak) and Sam (Iowa) – who were Louisiana natives.