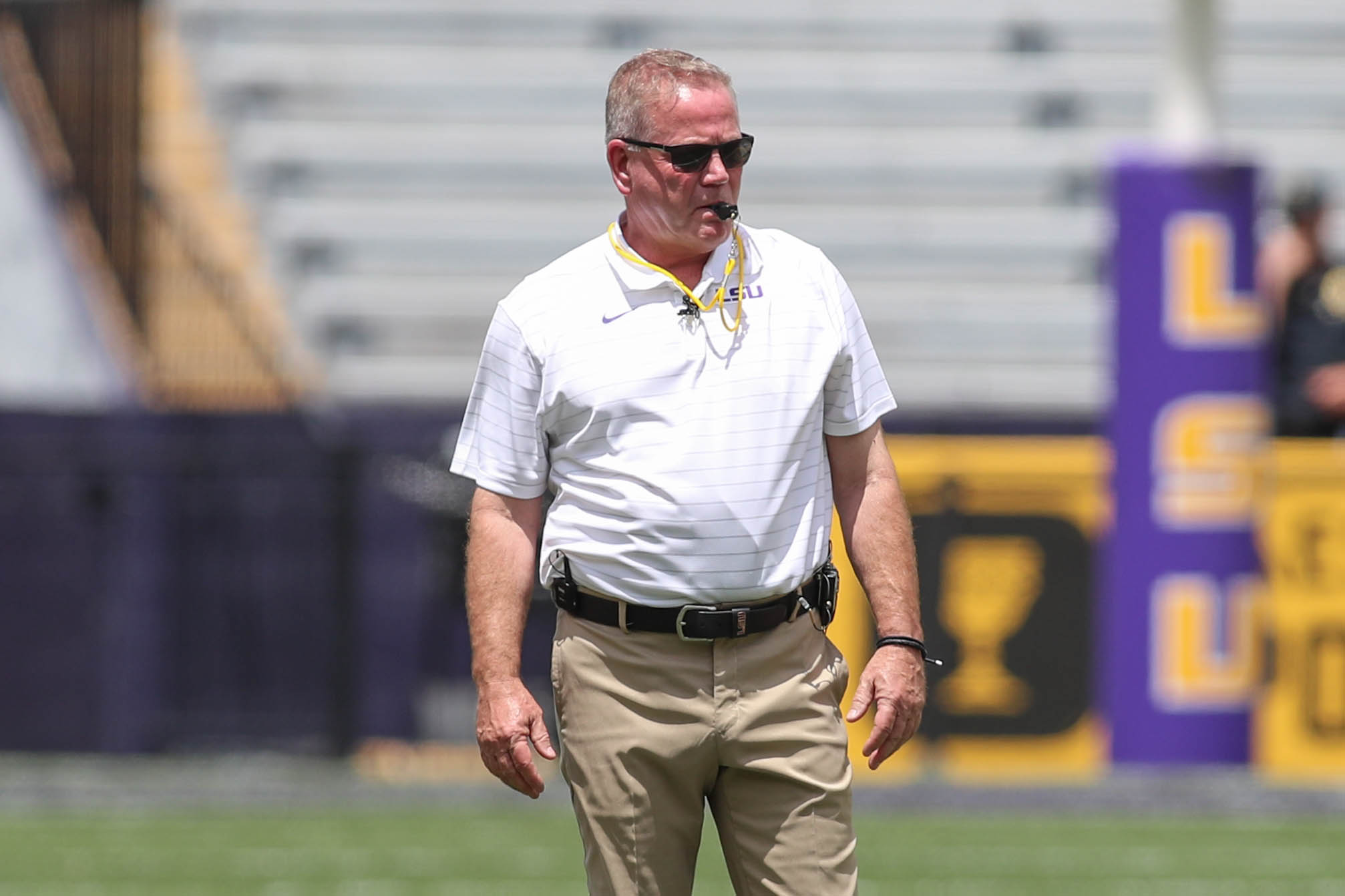 There was plenty of gnashing of teeth amongst those who fervently follow LSU football recruiting.

The time was June 27 and safety Derek Williams of Westgate High in New Iberia – the nation's third-ranked player at his position – rebuffed the efforts of LSU and committed to Texas.

It was the second such example in a six-month span of a coveted player from Westgate's talent-rich program leaving Louisiana to play his college football. Tight end Danny Lewis did the same in February and signed with SEC Western Division rival Alabama, two months after Brian Kelly was on the job at LSU.

Kelly, who in three months after leaving Notre Dame for LSU was believed to have done a commendable job in securing 15 signees in February and the No. 12 ranked class per 247Sports. Kelly, who constructed his staff through December and into January, then really went to work in the NCAA transfer portal, adding 15 scholarship players to fill key holes on a depth-thin roster in hopes of making the Tigers more competitive this season.

Kelly was lauded for his ability to keep existing commitments from the state's top two players, quarterback Walker Howard and offensive tackle Will Campbell, and picked up key additions from defensive end Quency Wiggins and one-time Texas A&M commitment Harold Perkins at linebacker.

At the time of the pledge of Williams, LSU had six commitments with the 50th rated recruiting class, opening up Kelly to plenty of fodder about his ability to recruit in the South. Would his familiar mantra of graduating champions work outside of South Bend, Indiana, where he had an average team ranking of 12th over his last five recruiting classes before his departure for the Bayou State?

"Well, I think fit is about the ability to run a program at the highest level. I've done it for 32 years," Kelly said of SEC Media Days on July 18. "I've had success at Notre Dame, Cincinnati, Central Michigan, wherever I've been."

"So, running a program, and then player development, I think those are the most important things. I don't think that needs to be geographical, in a sense. I've gotten to love where I'm at in Baton Rouge. I love the people. They love football. They love family. They love food. That fits me really well. I guess I should have been in the South all along."

Kelly, college football's winningest coach with 284 victories, has rallied and shown the ability to play from behind.

With edge rusher Jaxon Howard of Minneapolis, Minnesota, clearing the way on July 1, LSU's current class picked up considerable steam with 11 commitments in the month alone. There was a nine-day stretch with eight pledges that featured three on Independence Day alone, a testament to Kelly as a recruiter and both the coaching and recruiting staff he's assembled.

The seeds of relationships that were sewn during unofficial visits in the spring, and shaped during official visits in June, blossomed into full-fledged commitments by July with more expected in August.

Now, with 17 commitments as of Aug. 2, ranked No. 9 by On3Sports and No. 10 by 247Sports, the Tigers got to this point by winning key recruiting battles and find themselves in the all-too-familiar position of closing out to finalize a top five class, which was the case in 2020 and '21 under former coach Ed Orgeron.

Jaxon Howard, the No. 2 player in his home state, provided the first turning point for Kelly and LSU's class with his declaration. The ascension by the Tigers continued with subsequent pledges from Indiana's No. 2 overall player, edge rusher Joshua Mickens of Indianapolis, followed by a purple and gold hue on July 4th fireworks with commitments from Maryland's No. 2 overall player, edge rusher Dashawn Womack of Baltimore, defensive tackle Damon Reed of Columbus, Georgia, and defensive back Ashton Stamps of Archbishop Rummel.

But LSU wasn't finished. Las Vegas cornerback Jeremiah Hughes, the fifth-ranked prospect in Nevada, helped the Tigers maintain their momentum that reached an apex with a pledge from top 40 national wide receiver prospect, Jalen Brown of Miami-Gulliver Prep, and linebacker Whit Weeks of Watkinsville, Georgia.

The second positive wave of momentum came July 12 when local running back Kaleb Jackson of Liberty Magnet, ranked fifth nationally at his position, opted to remain home and joined fellow Trey Holly of Union Parish, giving the Tigers a pair of in-state running backs.

With a class deep on diversity, one featuring players from nine states outside of Louisiana, the question that remained was could LSU be competitive within its own borders?

Time will tell just how successful.
But the Tigers have positioned themselves well with as many as eight players from their home state, namely Catholic-Baton Rouge five-star wide receiver Shelton Sampson Jr., the nation's No. 4 player at his position, and his commitment would further push them up the national team rankings, add to Kelly's credibility and quell its fan base.