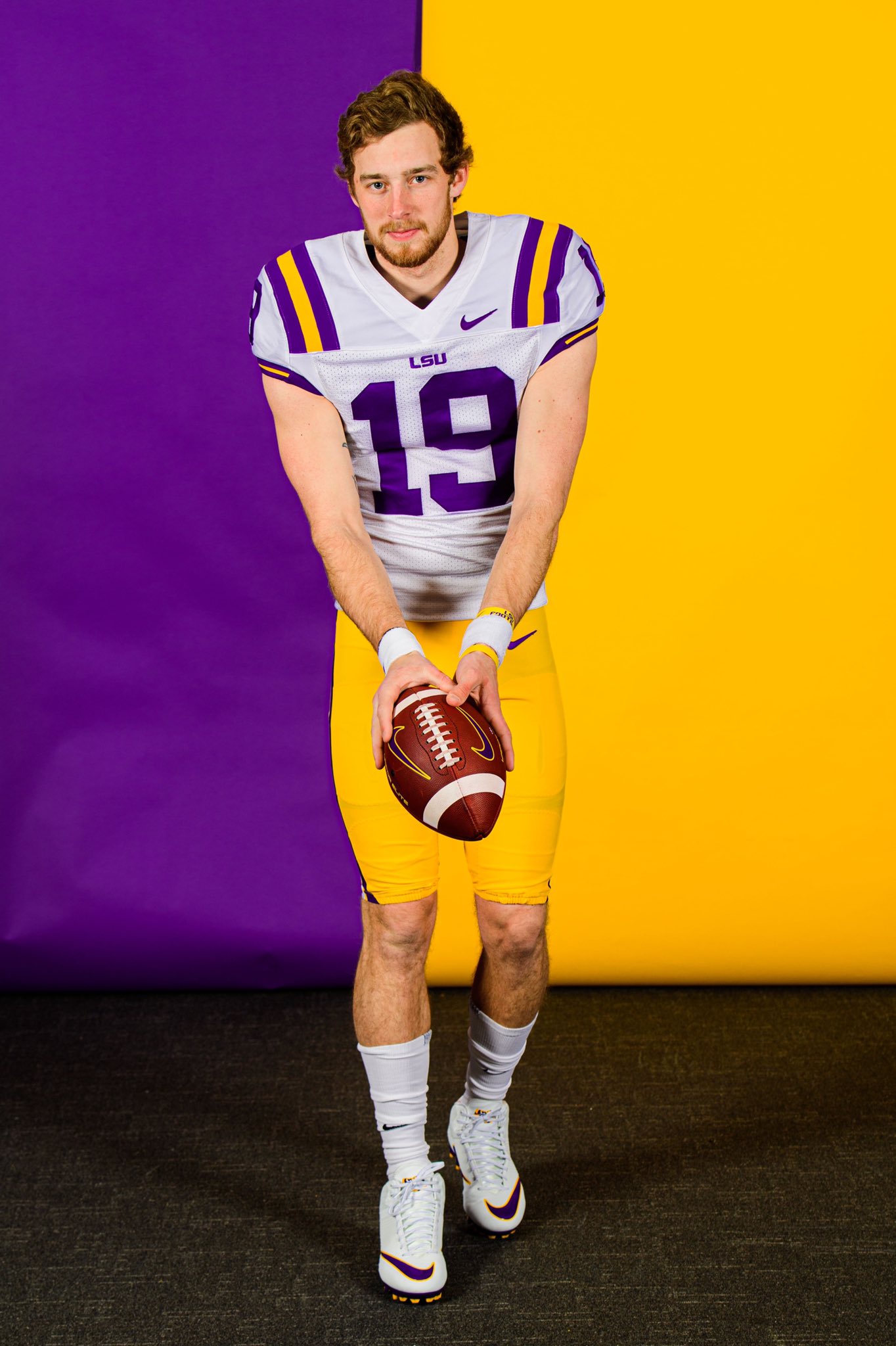 His teeth were still almost chattering at the thought of playing in the game.

Punter Jay Bramblett could still feel the bone-chilling temperatures, the result of a 34-degree fall afternoon, filled with sleet and winds up to 60 miles per hour during his first visit with Notre Dame's football team to Michigan.

"We were soaking wet," Bramblett said. "You couldn't get the ball up in the air and we ended up losing the game. We punted 10, 11 times. You couldn't kick a ball without being waterlogged and you were also about frozen. I don't know if the conditions get much worse than that."

There was also the unmistakable burden, over the course of three years, punting later in the season at Notre Dame Stadium, home of the Fighting Irish. The sensation of a hardened football connecting with a stiffened right foot because of frigid conditions left Bramblett with indelible images that will never melt away.

"There were a couple of times when it was 12-15 degrees and pretty windy," Bramblett said. "The ball's just hard and doesn't feel great. I'm looking forward to being back in those warmer conditions, not to mention the air. It's a little thicker down here, so the ball's going to carry better, hang longer. It flies better in warmer, more humid weather."

Bramblett finds himself in such conditions, closer to his Tuscaloosa, Alabama home, after entering the NCAA's transfer portal and signing with LSU. The 6-foot-2, 202-pounder who was named to the Ray Guy Award watch list in July brings a wealth of experience as a punter to a program that doesn't have a player on its roster who's punted in a college game.

He's also ecstatic to be in Baton Rouge, competing in the ultra-competitive Southeastern Conference's Western Division that's been ruled by Alabama, the school that he twice held out hope of playing for.

Now the Crimson Tide, which visits LSU's Tiger Stadium on Nov. 5, is the enemy.

"Nothing would make me happier than Alabama coming to LSU on November 5th and us being able to pull out a win," Bramblett said. "It goes back to proving people wrong and I would love to perform at a high level and them be able to see that and say, 'What were we thinking?' I want to do the best I can to help LSU beat the crap out of them. I want to do my part."

Three years ago, Bramblett was one the nation's top punters out of Tuscaloosa's Hillcrest High, where he also was the team's quarterback and starting pitcher on the baseball team. While the Crimson Tide offered a preferred walk-on invitation, Bramblett instead signed with Notre Dame, which offered him a scholarship.

Bramblett stepped into an immediate opening at Notre Dame and was the team's starter for head coach Brian Kelly and special teams coordinator Brian Polian, two of the driving forces that eventually brought him to LSU. He punted 164 times for an average of 41.6 yards during his Fighting Irish career with 28 punts of 50-plus yards.

"He was the starting quarterback at his high school. He was the best pitcher on the baseball team. He's got very high-level athletic skills. He's a wonderful holder," Polian said. "We've run a couple of fakes with him because he's a real athlete."

Steady growth was the byword for Bramblett who improved his 39.4-yard average as a freshman to 43.1 yards last season on 58 punts. He had 11 punts that traveled over 50 yards, 16 that were pinned inside the 20-yard line and he was chosen to Phil Steele's All-Independent second team.

His career long of 72 yards in 2021 against Wisconsin was the longest punt by a Notre Dame player since the 1988 season. He also had a 48.2-yard average in the Irish's ACC Championship game against Clemson in 2019 and averaged 47.2 yards on four punts in the CFP semifinals against Alabama at the Rose Bowl.

"It's like anything else, the more you do it, the more comfortable you get, the more you learn," Bramblett said. "It's trial and error. My stats show that I've improved every season and obviously, I'm looking to do that again this year. It's mechanics, it's doing the small things of punting a football which is a lot harder than people are willing to give it credit for."

Near the end of the 2021 season Bramblett met with Kelly and Polian and informed them of his decision to graduate early after his third year in the program and take advantage of the NCAA's graduate transfer rule. He didn't have any preconceived ideas of his future, but unquestionably wanted a change to a warmer climate.

"There was nothing personal between me and them," Bramblett said. "Notre Dame's really a special place but it also takes a specific and special person to go there. I did graduate from there and it's a great degree. There's a lot of great things about it that's not for me. I don't think I was necessarily a fit. I enjoyed my time there and all of the relationships I made. I pride myself on staying and finishing my commitment and that was to graduate, and coaches respected the fact that I was able to come to them and give them a heads up.

"The biggest disconnect for me up there was that it was really cold, and it was 11 hours away from my family. A lot of people say that I transferred because of my dad, which was absolutely not the case. My dad came to every single home game at Notre Dame. That was a personal decision for me, and they supported me. I love all the people there and all of the relationships. It just wasn't for me."

Then came the coaching news Nov. 30 that shook the college football world.

After 12 seasons Kelly resigned at Notre Dame to become head coach at LSU, a move not even Bramblett could have anticipated.

"Who would have thought Brian Kelly was leaving Notre Dame? I sure didn't," Bramblett said. "I was kind of shocked. I reached out to Coach Polian. I told him if anything comes up, I would love the opportunity to play for you again. I appreciate everything they did for me. It ended up working out really well. Here we are now."

As was the case to many three years before out high school, when there were initial talks with Alabama. The Crimson Tide's recruiting pitch was similar, though, not rising to the level of a scholarship offer, and opened the door for LSU which was active in the transfer portal with 15 signees to help augment a depleted roster.

Kelly and Polian parlayed their existing relationship and signed Bramblett at a key position where the Tigers lacked starting experience.

"Alabama was talking to me pretty heavily once I entered the transfer portal," Bramblett said. "They made the decision after a week of talks they weren't going to give me a scholarship and that's fine. I'm very happy with where I am and very happy with the relationships I have with the coaches."

"Apparently, it was a tough decision for them, and they ended up not offering me a scholarship but a PWO again. I'm very happy at the place I am. It motivates me. I just like proving people wrong."

Because he remained in South Bend to complete requirements on his degree, Bramblett wasn't able to take part in LSU's spring practice. Redshirt freshman Peyton Todd gained valuable repetitions during that stretch and wound up kicking for both teams in the Tigers' spring game.

That helped create a competitive offseason and preseason camp for Bramblett and Todd who have become fast friends. They worked out together during the summer and will carry over their battle into the broiling heat of August, which suits Bramblett just fine.

"Within our specialist group, I hope to influence some of younger guys and give them advice if they're having trouble or having trouble focusing during the game … My experience will be able to help them," Bramblett said, " When it comes to punting the football, I'm going to kick it as far as I can and high as I can. The less return yards the better. If that's the best thing I can do to help the team, that's what I want to strive to do.

"It hasn't been about being this close to home," Bramblett added. "Life in Baton Rouge has been nicer than life in South Bend. Obviously, the weather's a huge plus. People are more welcoming. You can talk to just about anybody. The food's great and there's nothing you can go wrong with. I'm coming there to play football. Our facilities and our coaches, strength staff is second to none and it's something I hadn't experienced until now. I have no trouble with the heat. I got exactly what I wanted."