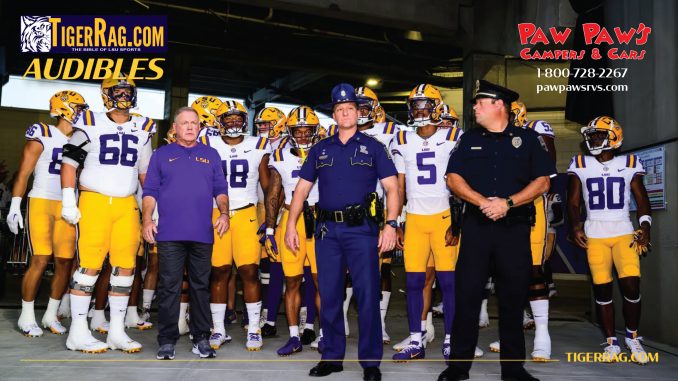 What cost LSU the most against Florida State?
TigerRag.com Audibles podcast episode 11, September 7, 2023 breaks down LSU's most significant failure to adjust that ended up costing the Tigers against Florida State.
Darry Beckwith breaks it down along with Tiger Rag editor Todd Horne.
Plus LSU baseball coach Jay Johnson talks about Dylan Crews and Paul Skenes on MLB.com and LSU women's basketball coach Kim Mulkey is all set to become the highest paid coach in women's college basketball.