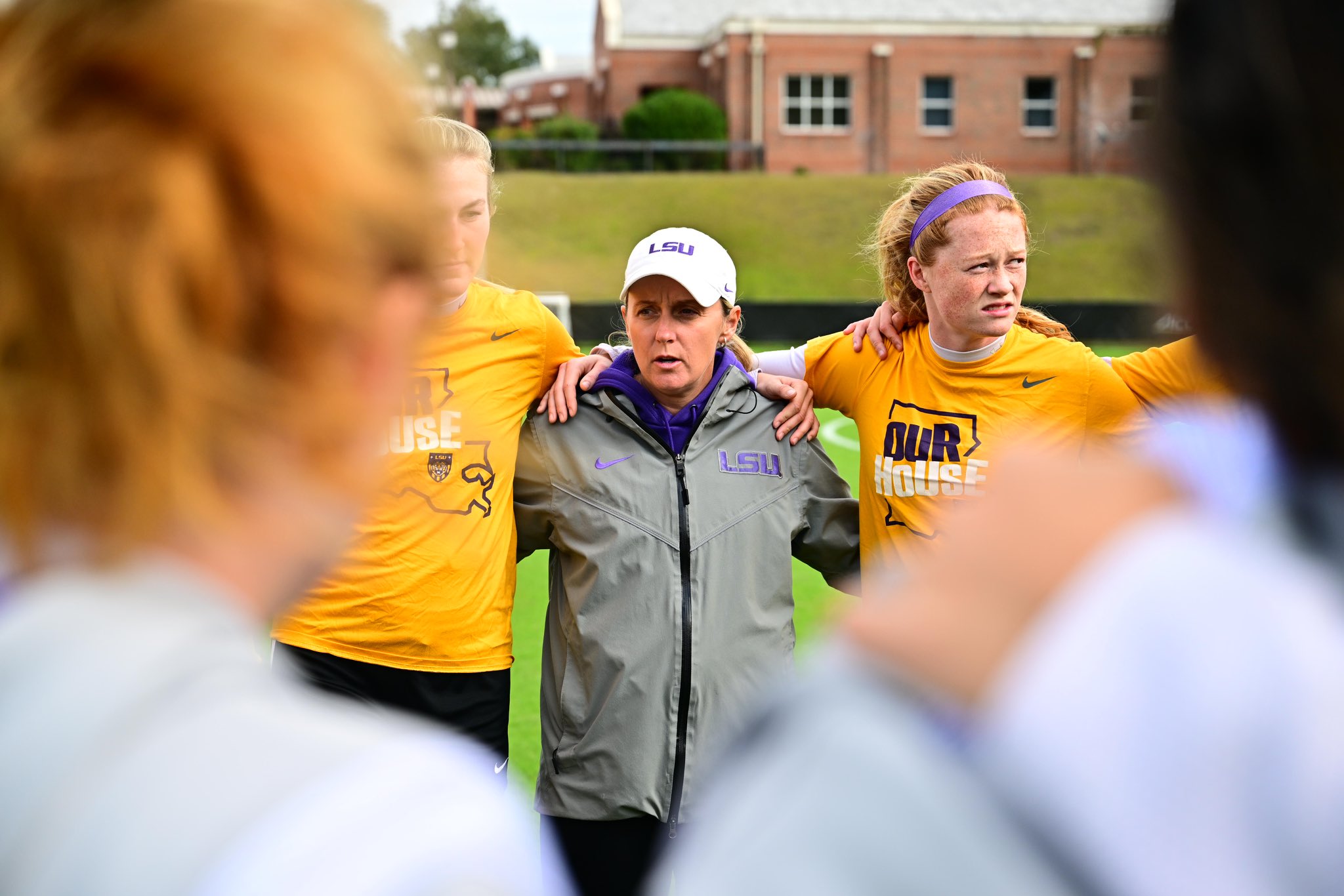 MADISON, WISCONSIN – LSU's first extended soccer trip this season ended in defeat with homestanding Wisconsin taking a 3-0 victory on Thursday at the McClimon Track and Soccer Complex.
The Tigers (3-2) return home to host Texas A&M-Commerce at the LSU Soccer Stadium at 1 p.m. Sunday.
Wisconsin (2-1-2) took a 1-0 lead in the 15th minute on a rebound shot from the six-yard box and made it 2-0 in the 52nd minute on a penalty kick.
Emma Jaskaniec, who successfully made the penalty shot, added a brace in the 78th minute.
"I'm frustrated because I think it was a much tighter game than the scoreline reflected, but all credit to Wisconsin and certainly to (coach) Paula (Wilkins) on her 300th win," LSU soccer coach Sian Hudson said. "Tonight was a tale of two teams who had big moments inside the 18 yard box and they capitalized on their chances.
"We are looking forward to playing at home on Sunday," Hudson added. "It's a great opportunity to bounce back in front of our home fans. Texas A&M Commerce will come and make it difficult for us, but I think our team has shown this season that we bounce back well in moments of adversity."
LSU keeper Mollee Swift finished with two saves.
LSU, trailing 2-0, tried to get back into the match when Maya Gordon found Ida Hermannsdottir in the center of the box, but her half-volley from 10 yards out when to the Wisconsin keeper. The Tigers had another scoping opportunity in the 88th minute on Swift's free kick from midfield found the feet of Jordan Jordan, who hit the top of the crossbar with a volley.
Wisconsin outshot LSU by a margin of 10-9 and 6-5 on shots on goal.