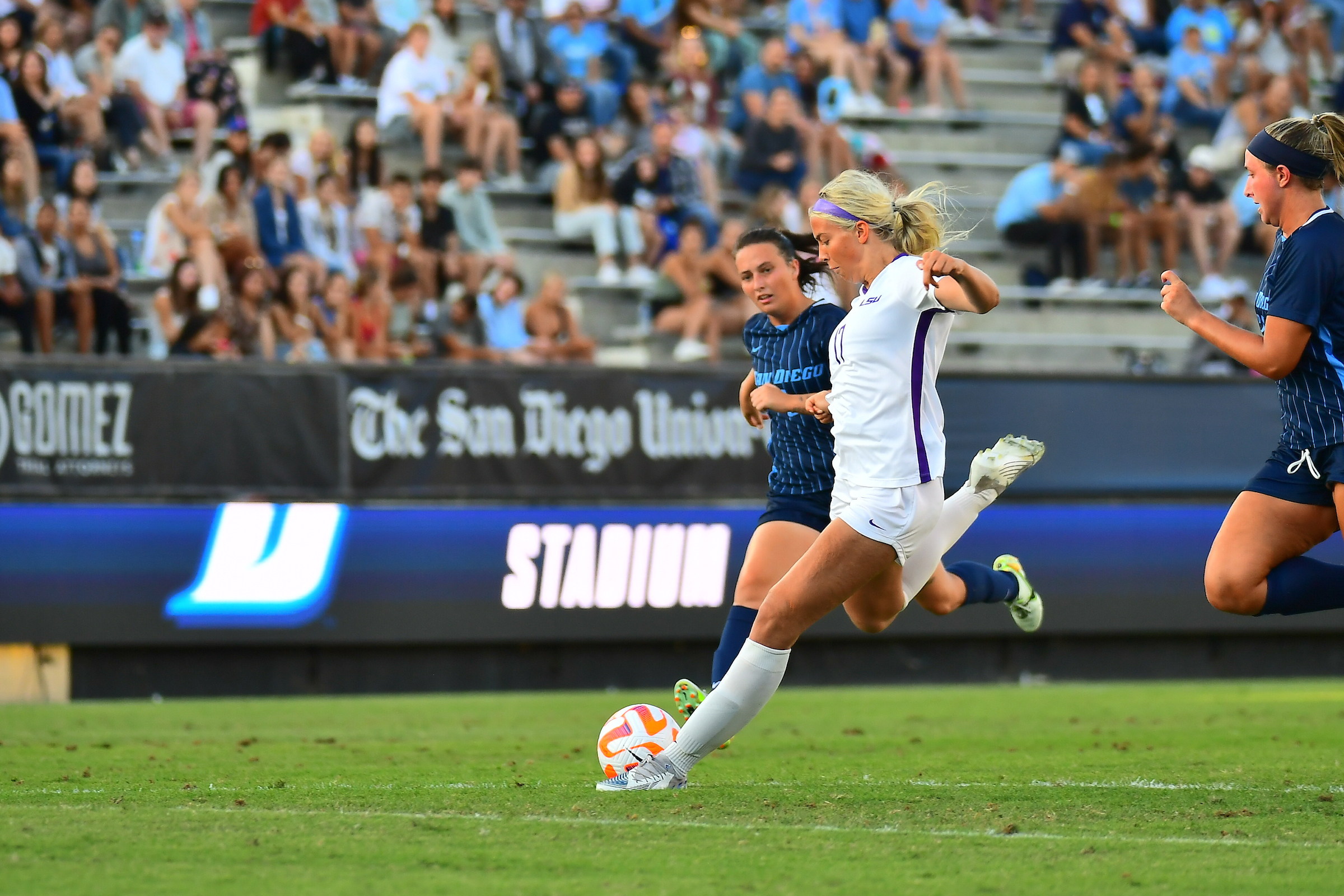 LSU freshman Ida Hermannsdottir was named to the 2022 Top Drawer Soccer Freshman Team on Thursday.
Hermannsdottir, a native of Reykjavik, Iceland, finished with a team-high seven goals in 19 games played, earning the start in 16 of those matches. The midfielder also tallied two assists, 23 shots, 16 shots on goal and 1,254 minutes.
The Top Drawer Soccer awards consider conference awards, postseason play, team performance and other factors in recognizing the nation's best.