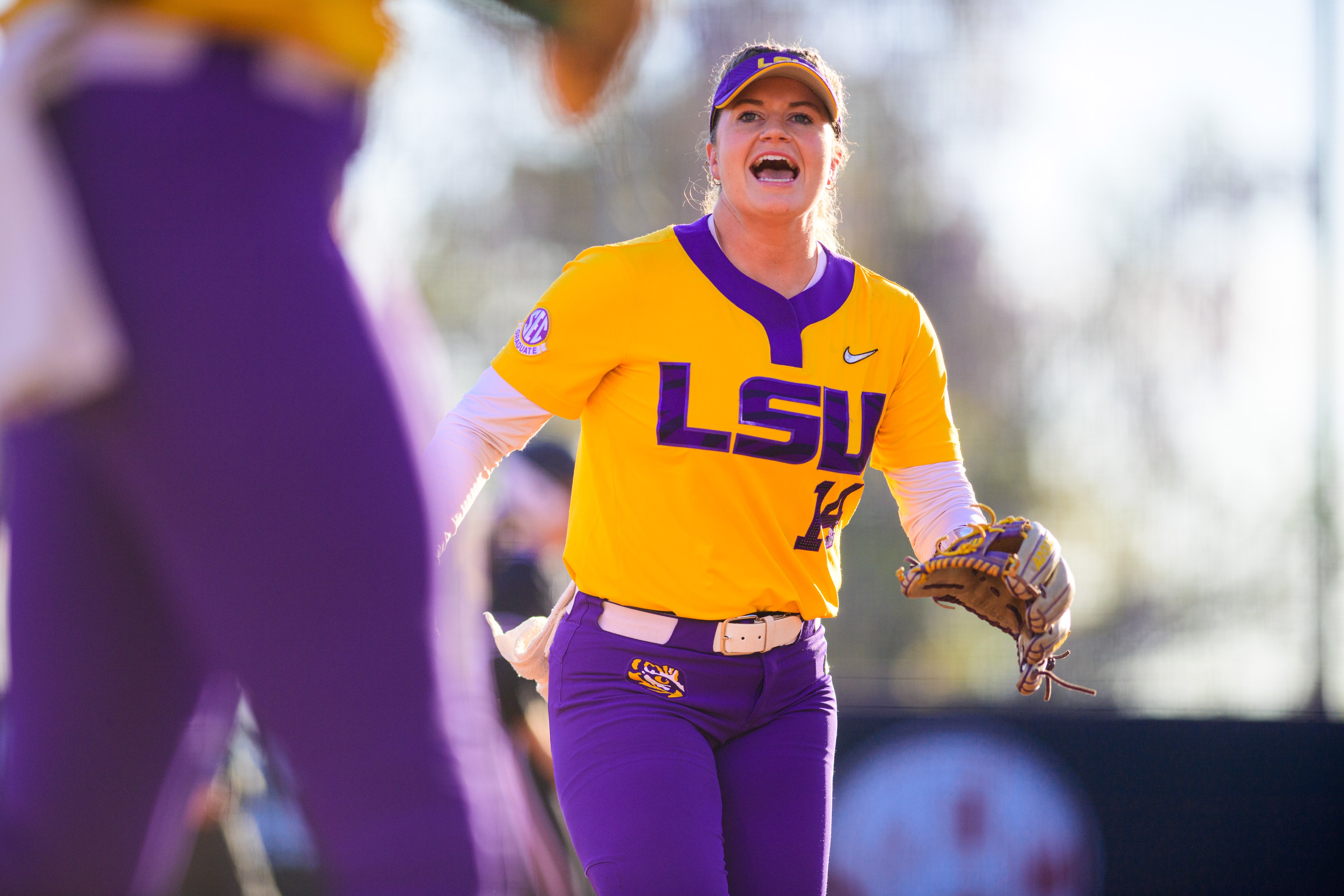 Just when No. 12 LSU showed its first sign of fight this weekend against No. 4 Tennessee, the Lady Vols put their foot on the pedal.
Tennessee completed a three-game Southeastern Conference sweep of LSU with a 9-2 victory on Sunday, a game the Tigers trailed by a run after five innings.
"It wasn't our weekend," LSU softball coach Beth Torina said. "We didn't match up well against them. I don't know who would match up well against them. Their pitching staff is pretty incredible. They're going to be tough to beat and it wasn't our weekend to do it."

Tennessee (24-1, 6-0) responded with a pair of three-run innings in the sixth and seventh innings against a trio of LSU pitchers, including starter Ali Kilponen (8-2) who suffered her second defeat of the weekend.
The Lady Vols collected 11 hits against Kilponen and relievers Sydney Berzon and Raelin Chaffin. Kilponen allowed five hits and five runs (three earned) with four walks and four strikeouts.
McKenna Gibson's homer – her fifth of the season – touched off a three-run sixth that also included an unearned run following the first of LSU's two errors. Guilia Kousoyano cranked a three-run homer to highlight the seventh.
LSU (23-5, 2-4) erased a 3-0 deficit with two runs in the bottom of the fifth.
The Tigers, who played the last two games without injured shortstop Taylor Pleasants, scored twice in the fifth when freshman McKaela Walker had a two-run single to left field with Ali Newland and Georgia Clark aboard.
LSU, which had three hits, totaled eight hits on the weekend.