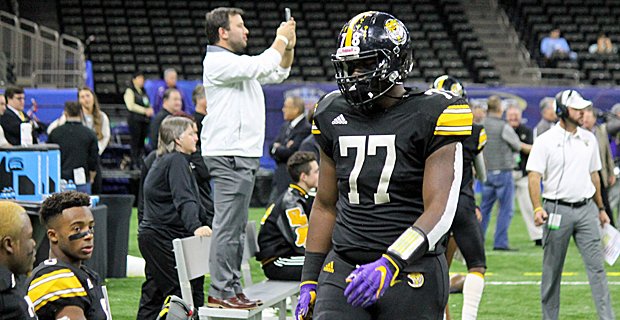 LSU added another defensive tackle to its 2020 ranks as highly-touted University Lab star Jaquelin Roy announced his intentions to sign with the Tigers on Friday evening.
The 6-foot-3, 289-pound defensive tackle playing for University Lab is listed as Louisiana's top recruit by 247Sports, which lists him as a four-star prospect with a 0.9768 Composite Score.
Though LSU has been at the top of his list for a while now, he also has offers from Texas A&M (which he officially visited June 21) and Alabama, which Arizona, Arkansas, Texas, Oregon, Oklahoma and plenty more.
Roy is the sixth defensive tackle to commit to playing to LSU from the 2020 class, which is loaded with potential future members of the Tigers' front seven.
He joins fellow defensive tackles Jalen Lee, Eric Taylor, Patrick Jenkins, CamRon Jackson and Jordan Berry as 2020 commits.