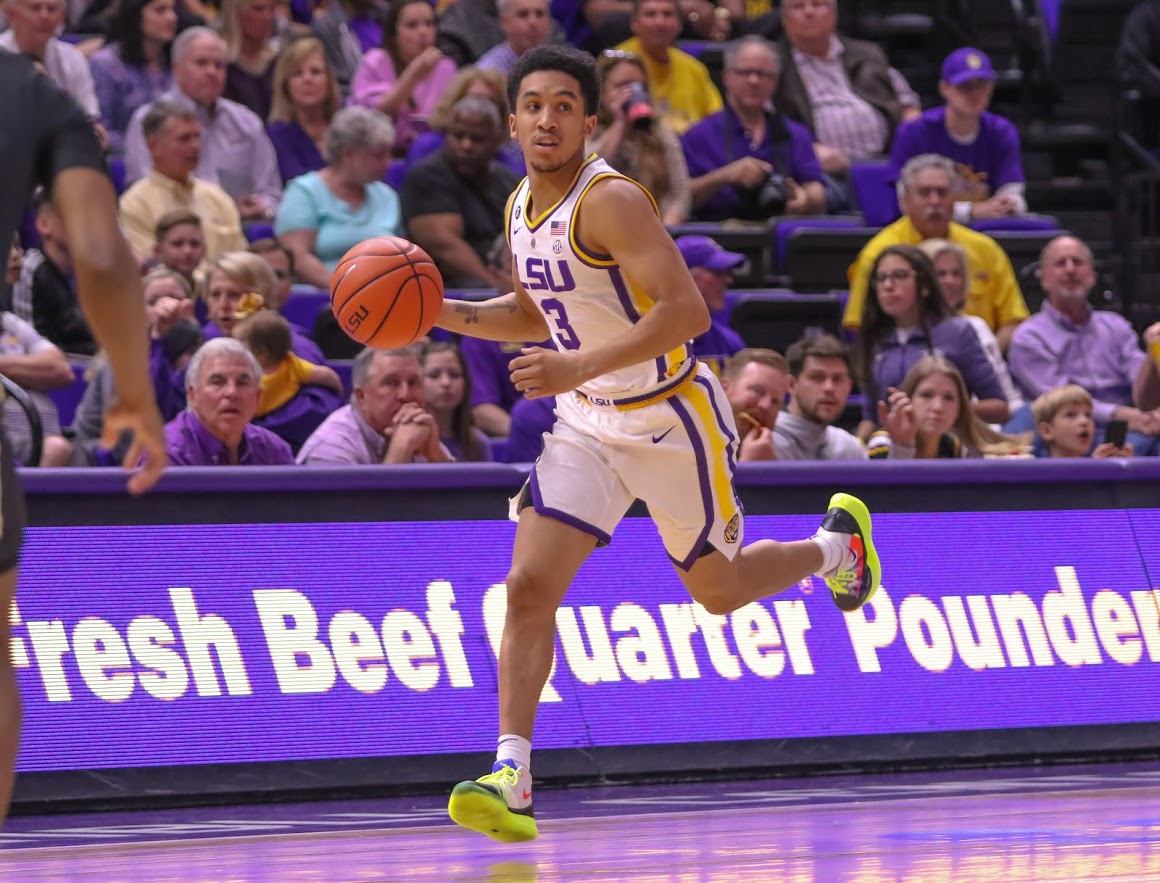 Former LSU point guard Tremont Waters will likely get some, albeit limited time at the NBA level this upcoming season.
The 5-foot-10 former Tiger signed a two-way deal with the Boston Celtics on Thursday afternoon. The Celtics drafted Waters with the No. 51 overall pick in the 2019 NBA Draft.
The deal comes after an NBA Summer League performance in which Waters averaged 11.2 points, 1.8 rebounds, 4.8 assists and two steals per game in five outings in which he averaged 24.3 minutes per game.
Waters' final performance was his best, in which he tallied 16 points against the Memphis Grizzlies just days after learning of his father's death.
Each NBA team gets just two two-way contracts to give, and Waters claimed one of those with his performance through July.
Under the deal, Waters will spend most of his season with the the Celtics' G-League affiliate the Maine Red Claws, which the franchise just announced it plans to buy. He will have an opportunity to spend up to 45 days with the Celtics should they choose to use him, during which time he would get paid at a higher rate.
Waters, a native of New Haven, Conn., spent two seasons with the Tigers after being recruited by Will Wade.
Last season he helped lead the Tigers to a berth in the Sweet 16 with 15.3 points, 5.8 assists and nearly three steals per game.
Photo Credit: Terrill Weil