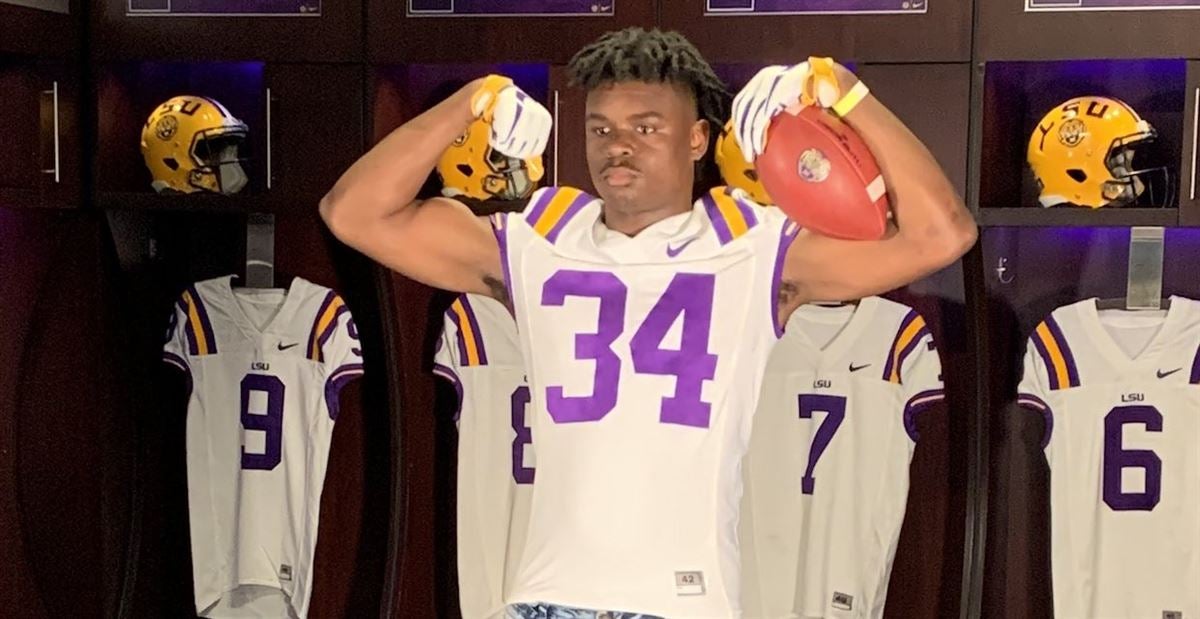 Saivion Jones stayed true to his LSU commitment.
The 6-foot-5, 240-pound Jones, a four-star weakside defensive end from St. James High who told LSU coach Ed Orgeron he would sign with the Tigers in February's late signing period, made good on his word Wednesday during a ceremony at his school where he was able to be joined by 15-20 members of his family.
"One of the main factors I put thought into was being able to have my whole family to come support me," Jones said of his choice to select LSU. "That's my whole support system. They played a major role in my decision going to LSU."
He stuck with LSU over other finalists Florida, Texas A&M, Mississippi State, Florida State and Baylor.
Later in the day, the Tigers collected their other signee when they landed three-star offensive guard Kimo Makaleone of Niceville (Fla.) High. He joins offensive tackle Garrett Dellinger of Clarkston, Mi., an early enrollee, as the second offensive lineman in LSU's 22-player 2021 signing class.
Jones is the No. 161 overall prospect in the country and the No. 10 weak-side defensive end, according to 247Sports. He also the No. 6 overall prospect in the state in the Class of 2021.
As a senior last season, he was the Louisiana Sports Writers Association Class 3A All-State Defensive MVP for the second straight season and was named the District 9-3A co-Defensive MVP
He had 75 total tackles (57 solo, 18 assists), 20 tackles for a loss, 10 sacks, 23 quarterback hurries, six batted balls, two blocked kicks, three forced fumbles, two recovered fumbles, one interception and one defensive touchdown.
Jones, a four-star prospect, produced 90 tackles with 29 tackles for loss and 13 sacks in helping St. James to a perfect 15-0 record and Class 3A state championship in 2019.
Despite LSU's tumultuous 5-5 season in 2020, a year after the Tigers won the national championship and went 15-0, didn't cause Jones to look around after he committed last July 29.
"I had a conversation with a lot of the other signees about that," Jones said. "We talked about it being their season, but when we get there we're going to make a difference. We don't worry about their season because when we get there, we're going to make changes."
The 6-5, 330-pound Makaleone, rated by 247Sports as the nation's 26th best offensive guard, 73rd best player in Florida and 439th nationally, was a long-time commitment to Florida State. He rescinded that pledge after the December signing period and committed to LSU on New Year's Day.
He's considered an aggressive blocker in the run game and was a leader on the offensive line for Niceville High School which averaged 431 yards and 45.4 points during the 2020 season and finished with an 11-1 record.